Trendspotting: Poke
Channel your inner Hawaiian at Hula Girl, Jinya Ramen Bar, Yona and other local hot spots.
First there was ramen. Then came Filipino food. Now it's looking as if the next big food trend is poke, a Hawaiian culinary staple that melds the traditions of native fishermen with the flavors of Japanese migrant workers.
Poke (pronounced "POH-kay") is popping up on menus locally and will be the sole focus of Lei'd Hawaiian Poke, a fast-casual restaurant expected to open on Leesburg Pike in Tysons Corner this February. (Consider it the Chipotle of poke: the Lei'd model prompts customers to choose a base of rice or greens; then pile on proteins such as tuna, scallops or tofu, and sides like seaweed salad, plus sauces and toppings.)
Mikala Brennan, chef-owner of Hula Girl Bar & Grill in Shirlington, started out serving poke from a food truck and is happy to see the dish gaining popularity here. Anything that makes East Coasters more comfortable with Hawaiian food is good for her business, after all. "We've been doing poke on the truck since 2010, so to see it becoming this big blowout thing that everyone wants to get in on is very interesting," says the restaurant owner, who was born and raised in Hawaii.
What it is
Any fresh fish can be cubed and made into poke, although tuna is the most common protein, given its abundance in the Pacific.
Beyond that, traditional poke calls for a dressing of sesame oil, soy sauce, green onion and sometimes ginger. "That's more the traditional side of it," Brennan says. "Obviously, there are a lot of plays on poke these days."
Indeed. Plenty of chefs have begun to riff on the concept, turning out interpretations ranging from poke tacos to "poke stacks" (picture a neat circle of tartare topped with avocado, sesame seeds and other accompaniments).
Where to find it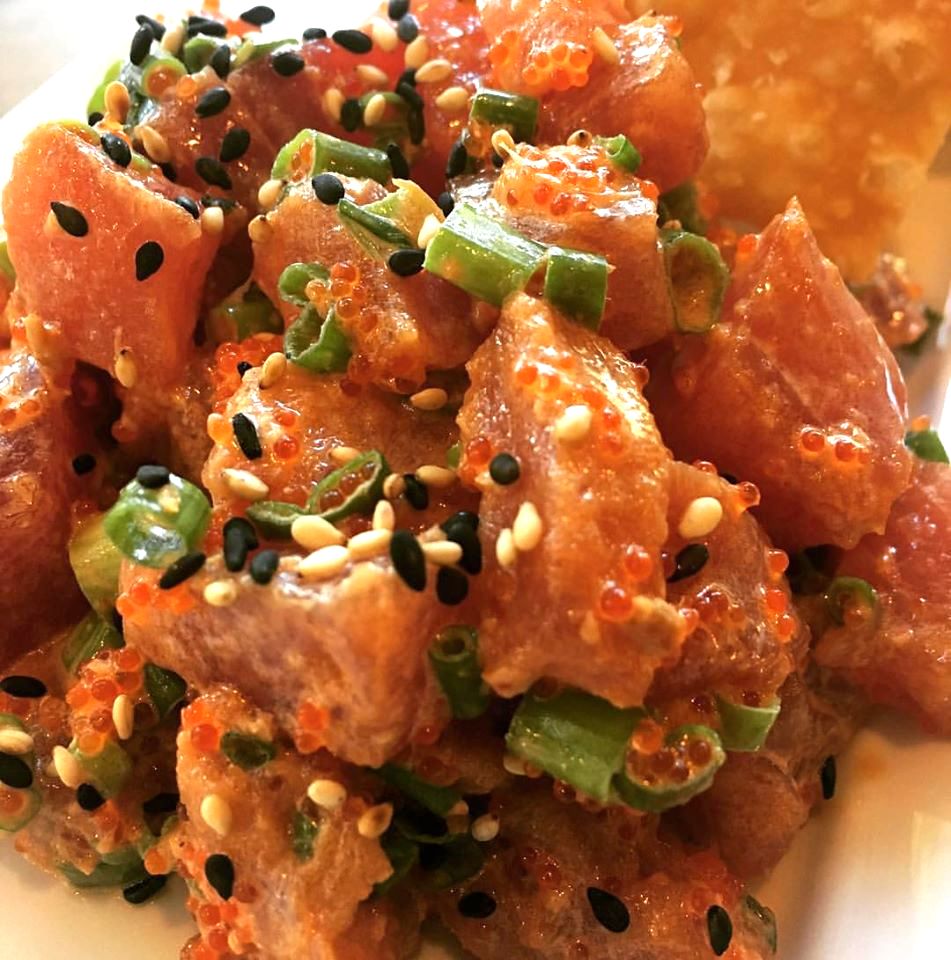 Courtesy of Hula Girl
4404 Campbell Ave., Arlington
At Hula Girl in Shirlington, the dish comes in several varieties: ahi tuna; a less-traditional grilled octopus; and lomi salmon served with wonton chips ($14–$15 each). The restaurant also serves all three together as a sampler for $18. In addition, Brennan says she just added a spicy tuna poke ($16) tossed with sriracha mayo and masago to the menu.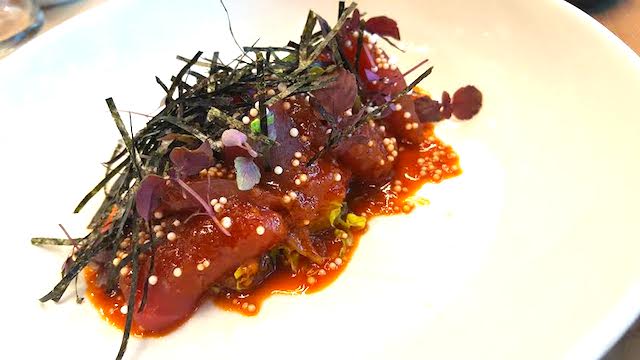 Courtesy of Yona
4000 Wilson Blvd., Arlington
This Ballston spot owned by Mike Isabella may have recently lost its well-regarded chef, Jonah Kim, but the spicy poke dish ($13) that has been on the menu since day one remains. Here, it's complemented by shiso and nori and currently found on the dinner menu only.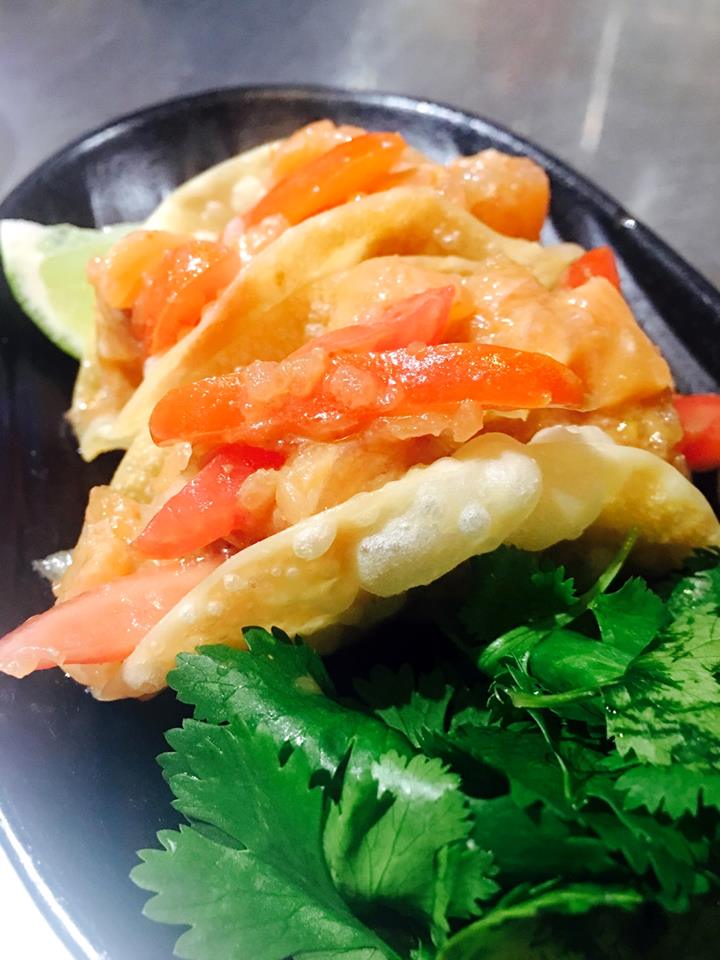 Courtesy of Jinya Ramen Bar
2911 District Ave., Merrifield
The Mosaic District import from Los Angeles mainly trades in ramen, but it added a salmon poke taco appetizer to the menu as a special for October and November. The tacos come two to an order for $6.80 and are filled with salmon, tomato, onion, cilantro and lime.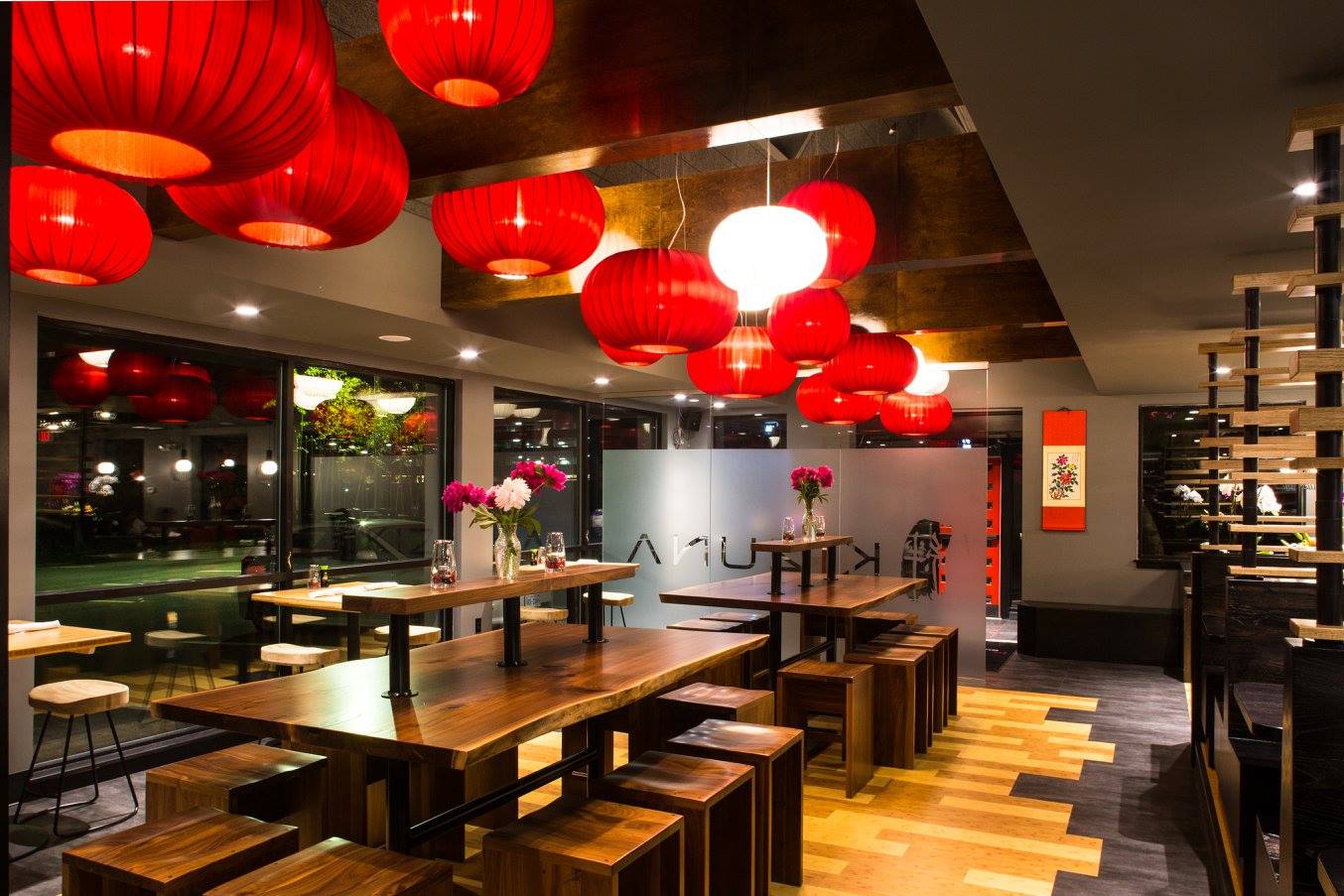 Courtesy of Kizuna
8221 Leesburg Pike, Tysons Corner
Given the influence of Japanese cuisine on Hawaiian culture, it's not much of a stretch to find ahi tuna poke bites on the menu at this sushi and ramen spot. The appetizer ($12), features four bite-sized stacks of chopped ahi, seaweed salad, avocado and flavor enhancers like toasted sesame oil and ginger.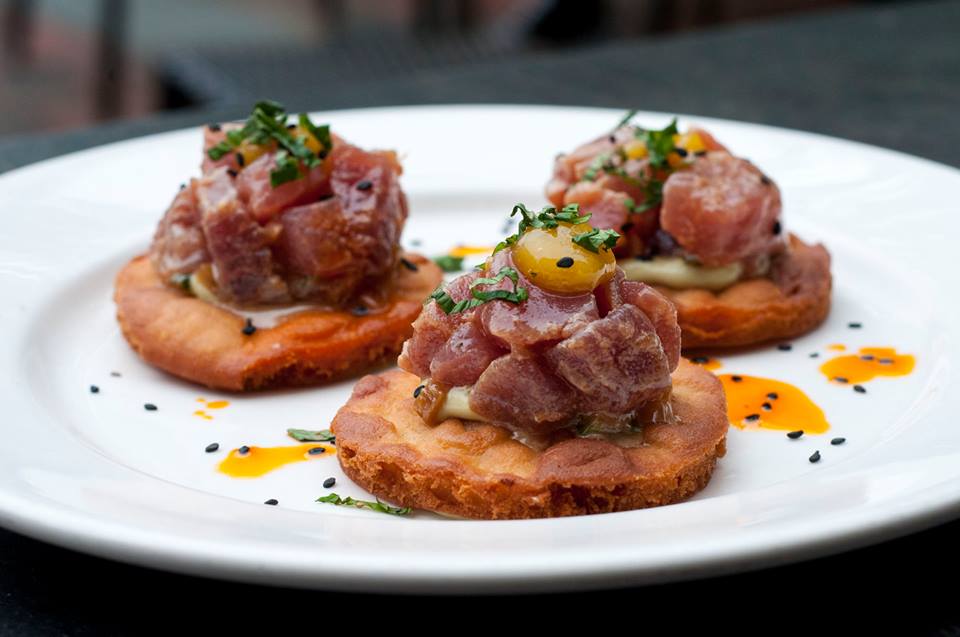 Courtesy of Circa
3010 Clarendon Blvd., Arlington
The Clarendon outpost of this mini local chain serves poke as an appetizer ($12.50). The dish starts with house-fried pita chips, loaded up with poke (flavored with a sesame-ginger marinade) and topped with wasabi guac, a drizzle of chile oil and a little mint on top. It comes three to an order, but a fourth can be added for a few extra bucks.