Tupelo Honey Finds Sweet Spot in Arlington
The Southern-style café is already drawing crowds. Here's a first taste.
Tupelo Honey Café opened for business on Monday at the corner of Wilson Boulevard and North Troy Street in Courthouse. By the third night, the place was packed.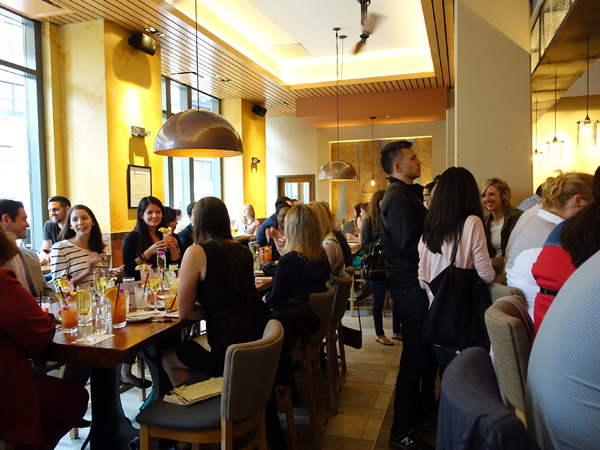 Was it the welcoming atmosphere—friendly and blissfully free of TV screens? Was it the hand-crafted panels and lighting by Asheville, N.C.-based artist Simone Wilson? Or the paintings by Arlington artists Karen Tarlton and Anya Getter?
Or maybe it was the steady flow of cocktails, craft beers and southern small plates that kept coming across our table?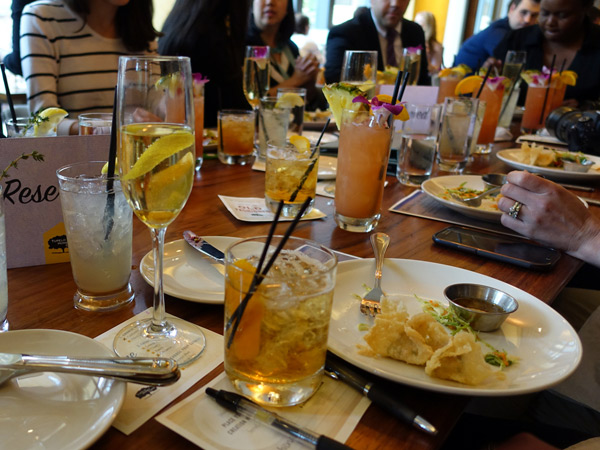 Here are some scenes from our first taste of Tupelo: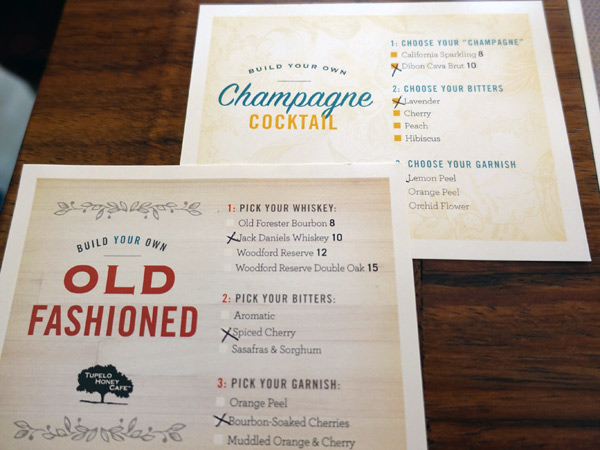 For those who get the late-night munchies, Tupelo offers a "Moonrise Brunch" from 10 p.m. to 1 a.m. on Fridays and Saturdays. In addition to breakfast-themed plates, you can build your own champagne cocktail or Old Fashioned.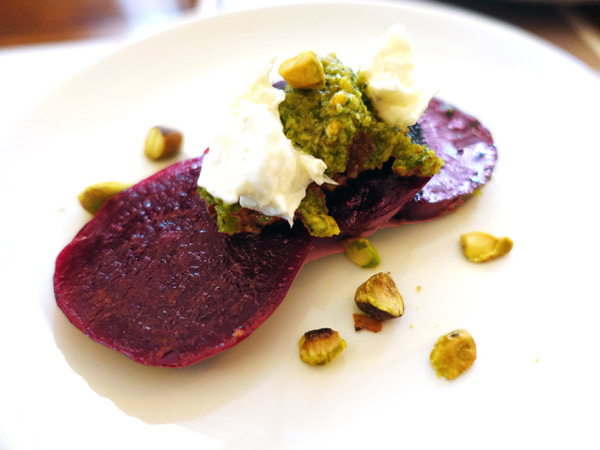 The standard menu includes beets topped with roasted pistachio pesto and goat cheese. This dish pairs nicely with their sparkling sangria, which tastes like a refreshingly fizzy spiked lemonade with a garnish of thyme.
The Brussels sprouts salad lends a nice complement to these wontons, which hide a cream-cheese and ham filling.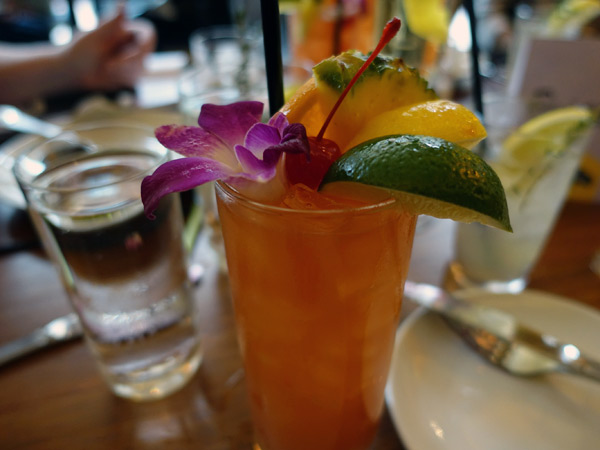 Want a Carolina Peach Mai Tai with those wontons?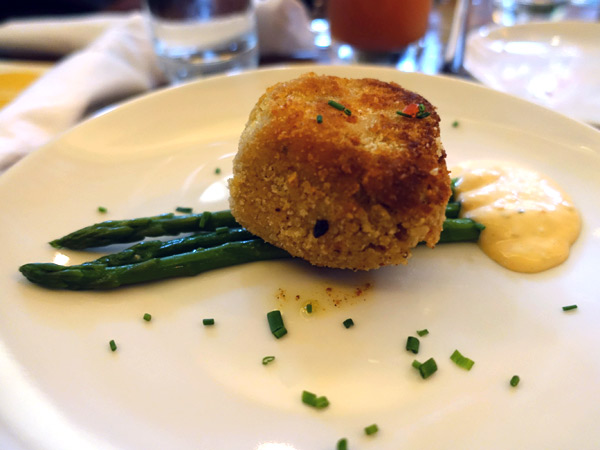 I was pleasantly surprised to see huge lumps of crab fall out of this cake. It lives up to its "Jumbo Lump Crabcake" name.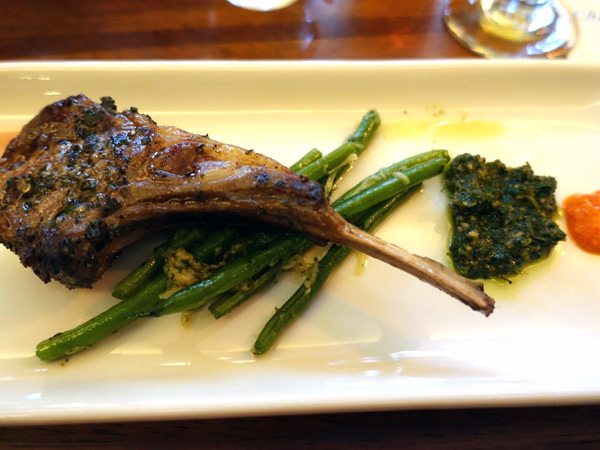 Just when we thought we couldn't possibly eat any more, out comes this lamb chop, cooked to a classic medium rare.
The 6,589 square-foot restaurant holds 202 seats, all of which were filled. People were also seated at the outdoor terrace, despite the night's chilly, damp weather.
The crowning touch? A smiling face was there to hold the door open when we arrived and when we headed out. Tupelo's brought its southern hospitality to Arlington, right along with its food.