Waiting for Yona
Ramen will be the main draw at Ballston's forthcoming noodle bar. But that's not all.
Mike Isabella's growing restaurant empire already includes Greek, Italian and Mexican fare. Now the celebrity chef is teaming with longtime buddy Jonah Kim, the former chef of PABU Izakaya in Baltimore, on a noodle bar concept.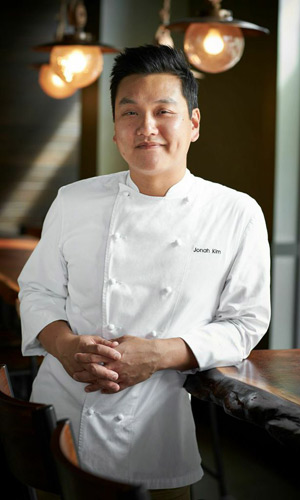 Photo by Greg Powers
Yona is scheduled to open in Ballston at the corner of Wilson Boulevard and North Quincy St. this summer. But for those who are hankering for ramen and just can't stand the suspense, Isabella is hosting a Yona pop-up at his G sandwich joint on 14th Street in D.C. It's available Wednesday through Saturday evenings, now through May 2.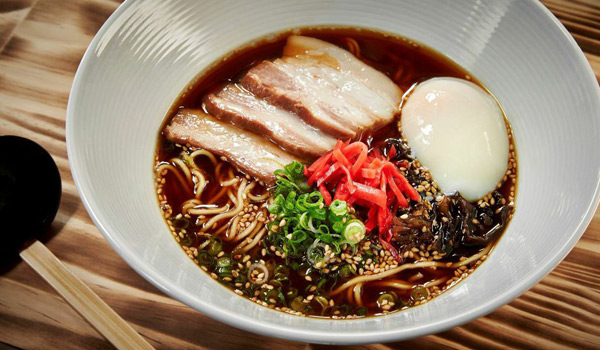 The classic ramen: tonkotsu-shoyu tare, with pork, egg, nori—and lots of noodles. Photo by Greg Powers
Noodles won't be the only attraction at Yona. In addition to its three ramen offerings, the menu will also feature tasty small plates, such as charred Brussels sprouts, which are split like flowers and dipped in a chili-mayo sauce.
I'm sampling this particular dish during a recent visit to the pop-up when Kim makes a confession.
"I got the inspiration from the [Outback Steakhouse] Bloomin' Onion," he says. "It's sort of disgusting but it's so delicious." True that. We all dig in for more.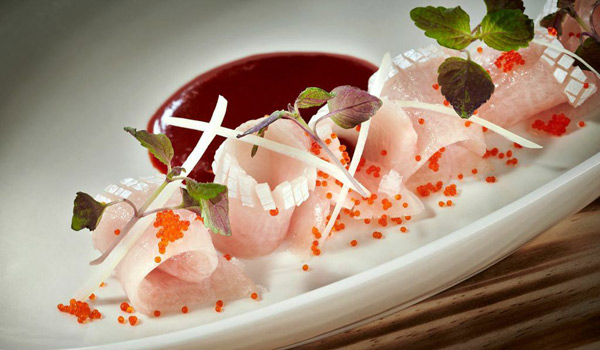 Photo by Greg Powers
And then there are the wings—fried to perfection with a tang of vinegar. Kim lets them dry overnight in a coating of potato starch, salt and pepper. "If you just eat the crust, it's almost like eating a potato chip," he says.
If you're adventurous, try the veal-heart tartare in lettuce cups. (Note to vegetarians—you may want to skip the rest of this paragraph.) It has a mild flavor and tastes exactly how a fresh, raw steak smells if you take a deep whiff when you pull it out of the fridge. Yes, I have done that.
My visit also included the best damn whiskey sour I've ever had in my life—made with one of the excellent Japanese whiskeys that customers will soon find behind the bar at Yona, along with a sizable selection of sakes (both still and sparkling).
But if you're ordering ramen, that's a dish that goes best with beer. Kim recommends one with a name that's all too fitting: it's called Yona Yona.