What to Do With All That Extra Halloween Candy
Save your teeth and share your leftovers with soldiers.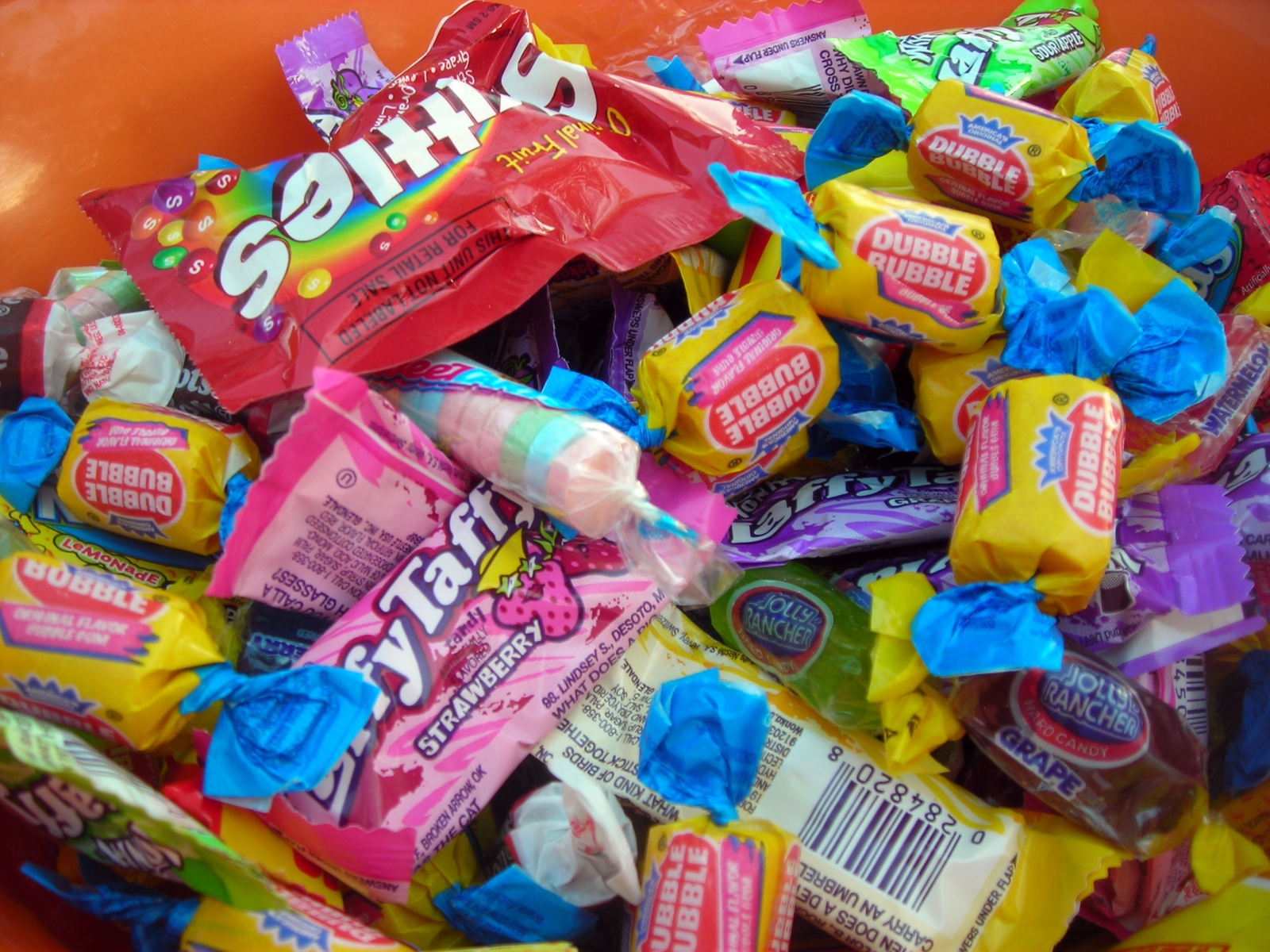 Photo by Erica Minton.
Halloween candy: the bane of parents' beltlines and culprit behind children's cavities. Unless you perfectly anticipated the quantity you'd need this past weekend to fill your trick-or-treaters' sacks (or worse, ran out), you're probably swimming in an excess of it right now.
If you're looking to unload that surplus and avoid kicking off the holiday eating season with a sugar-induced coma, you're in luck. As it turns out, a handful of local dentists are willing to take the extra loot off your hands (much to your kids' chagrin) and redistribute it to troops overseas through Operation Gratitude, a nonprofit that sends care packages.
As you might have guessed, it was a dentist who started the now-national Halloween Candy Buy Back Program in 2005. The program's website offers a national database of dental offices where residents can drop off excess candy and know that it will go to a good cause. To sweeten the deal, some offices pay children $1 for each pound of candy donated.
(In lieu of cash, the Kool Smiles dental office at 6537 Arlington, Blvd. in Falls Church is offering children one toy for every 25 pieces of unopened candy. Donations are shipped to soldiers overseas and can be dropped off at the Falls Church office until Nov. 4. Limit of three toys per child.)
Know a deployed service member who could use a pick-me-up? Family and friends can submit requests for candy shipments on behalf of their loved ones through the Halloween Candy Buy Back Program and Operation Gratitude.
You can also coordinate group donations through Arlington-based Treats 4 Our Troops. The nonprofit no longer collects leftover Halloween candy, but can provide APO addresses to businesses and organizations that want to send treats to soldiers on their own, according to its Facebook page. Email t4otinfo@gmail.com for details.
The following area dental offices are participating in the Halloween Candy Buy Back Program. Search for more locations by ZIP code at HalloweenCandyBuyBack.com.
Dr. Harold L. Frank
200 N. Glebe Road, Arlington
703-522-2225
bracesdds@aol.com
frankorthodontics.com
Fairlington Dental
4850 31st St. South, Suite A, Arlington
703-671-1001
dawn@fairlingtondental.com
www.FairlingtonDental.com
Arlington Pediatric Dentistry
5500 Columbia Pike, Suite A, Arlington
703-671-5437
info@dentistry4allkids.com
www.dentistry4allkids.com
Thariani Orthodontics
2501 North Glebe Road, Arlington
703-527-5654
office@tbraces.com
www.tbraces.com
Michelle Keaney Flanagan, DMD
1005 North Glebe Road, Suite 480, Arlington
703-528-2369
connect@drkeaneydmd.com
www.keaneydmd.com
Dental Associates of Northern Virginia
5113 Leesburg Pike, Falls Church
703-671-1021
sfowler@nedentalmanagement.com
dentalassociatesnova.com/falls-church/
Dominion Hills Family Dentistry
6011 Wilson Boulevard, Arlington
703-474-7968
dominionhillsdentistry@gmail.com
www.dominionhillsdentistry.com