Where to Go for Bastille Day
Three places to celebrate French independence (and French food and wine) in Arlington and Falls Church on July 14.
Attention Francophiles! You're certain to find plenty of joie de vivre this coming Tuesday and beyond at these local establishments.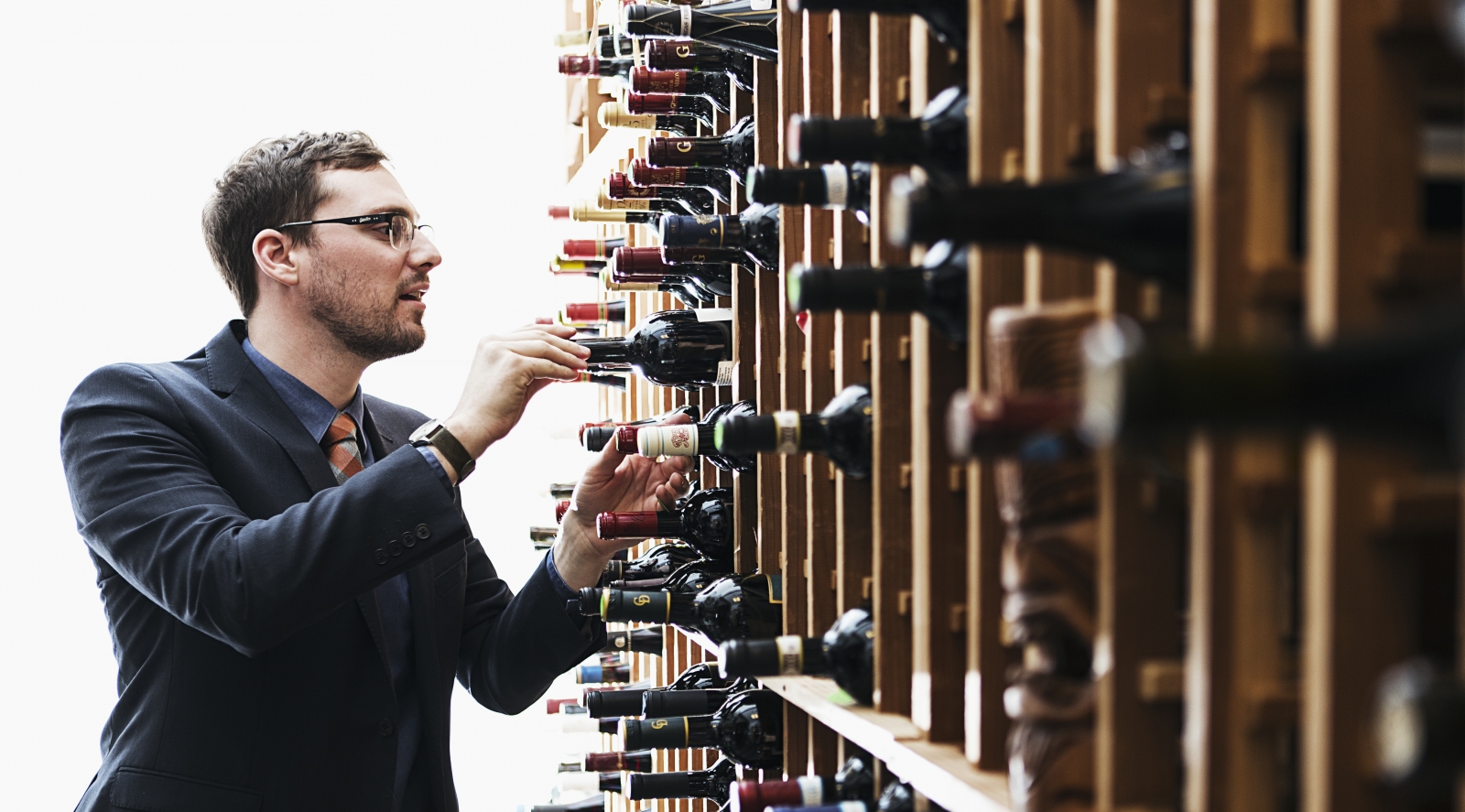 2941 Sommelier Jonathan Schuyler
Wine is as ubiquitous as water in France, so Chef (and French native) Bertrand Chemel is celebrating Bastille Day throughout the month of July with highly coveted and rare French vintages. The Falls Church restaurant is offering them by the glass Monday through Thursday. Sommelier Jonathan Schuyler's selections include:
Ségla, Château Rauzan Ségla, Margaux, Bordeaux (2008)
Jean Michel Guillon, La Riotte, Morey St Denis 1er Cru, Burgundy, France (2010)
Pierre Paillard, Bouzy Grand Cru, Champagne, France (NV)
Domaine Larue, Montceau, St Aubin 1er Cru, Burgundy, France (2010)
Alphonse Mellot, La Moussière, Sancerre, Loire, France (2014)
Philippe Plantevin, Cairenne, Côtes du Rhône Villages, Rhône, France (2010)
Albert Grivault, Mersault, Burgundy, France (2002)
Château Haut Batailley, Pauillac, Bordeaux, France (2000)
The Tour de France is inextricably linked to Bastille Day, as both events define the month of July for French citizens. To celebrate each leg of the race, La Côte d'Or in East Falls Church will feature local and regional specialties representing stops along the tour route. (Par example: one stretch that began in Abbeville and finished in Le Havre brought sea scallops Normande for $28.50, while another leg, from Arras Communaute Urbaine to Amiens Metropole, culminated in a tarte au fromage for $14.25.) Cycling fans can also watch the tour on TV at the bar.
And if you reserve a table now for a Bastille Day dinner, you'll be serenaded that evening with a live accordionist.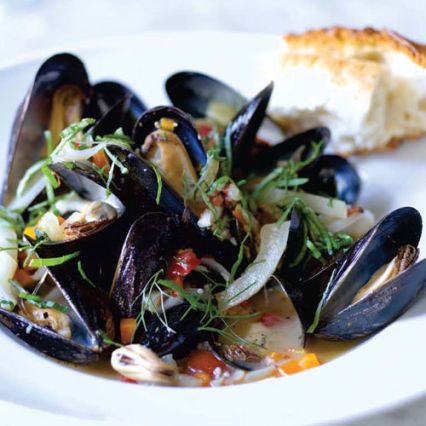 Learn to cook mussels the French way at Sur La Table
It's no coincidence that the cookware shop in Pentagon Row is planning a French menu for July 14 on its regular calendar of cooking classes. The "Tour of France" class (6:30-8:30; $69) will teach students to master the art of frisée salad with Dijon-Bacon vinaigrette; steamed mussels with Pernod; grilled steak with herb butter; and a summer berry galette.