Get Away: Winter Escapes 2015
Escape (or embrace) the cold at one of these Mid-Atlantic destinations.

Take a Winter Swim
Cure the winter stir-crazies at the new—always 84 degrees—Aquatopia Indoor Water Park at Camelback Lodge in Pennsylvania's Poconos region, the largest indoor water park in the Northeast. Opened in May 2015, Aquatopia features 13 slides, ranging from the "Venus SlydeTrap" raft ride, which plunges through a serpentine flume, to North America's longest uphill water coaster. The park's transparent roof lets the sun shine in over seven pools, including a wave pool, a toddler pool, a pool with a swim-up bar and a lazy river. Aquatopia is available to all guests at Camelback. The lodge's 453 rooms and suites come in 16 configurations, from family suites with bunk beds to loft fireplace suites. Rates start at $299 per night. 193 Resort Drive, Tannersville, Pennsylvania, 855-515-1283; www.camelbackresort.com.

Breakfast by the Sea
Listed on TripAdvisor's 2015 "Top 25 B&Bs and Inns, United States," the Sea Spray Inn in Ocean Grove, New Jersey, is meticulously cared for by innkeepers Mary Ellen and Eric Tellefsen. Their three-course homemade breakfast includes a special coffee blend from a local roaster, and seven coastal-themed rooms offer unique furnishings. The walls of the romantic "Love Letter Room" feature an elegantly stenciled love letter on the upper perimeter, while the Rose Bud Room's twin beds are perfect for girlfriend getaways. The inn reopens each year on Feb. 1. Rates begin at $115-$195 per night. 19 Broadway, Ocean Grove, New Jersey, 732-897-0700; www.theseaspray.com.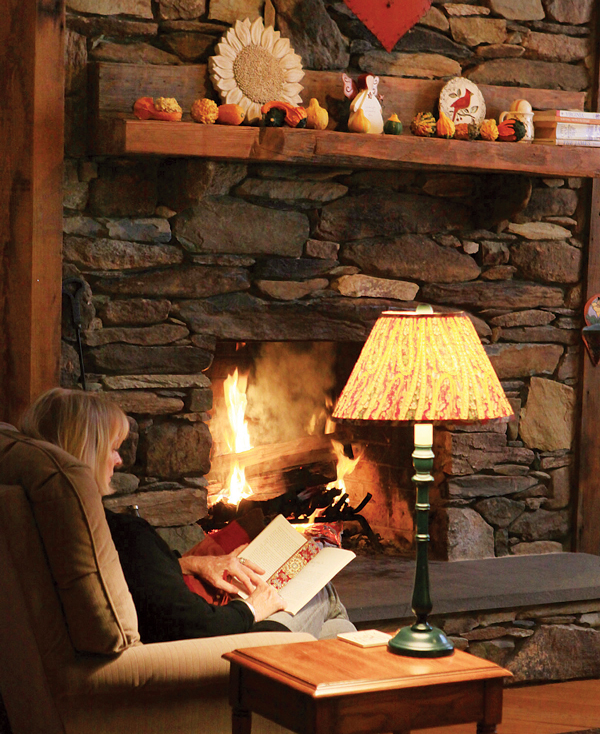 Photo by Robin Sommer
Bring Your Dog
Located 17 miles from Charlottesville, The Inn at Sugar Hollow Farm is a good place to visit in winter. In addition to four guest rooms with wood-burning fireplaces, the communal great room offers a floor-to-ceiling fieldstone fireplace and views of the Blue Ridge Mountains. Don't want to leave your dog at home? Four dog-friendly guest rooms are situated across the lawn from the main house. Trails on the grounds of the inn lead to Shenandoah National Park, and several nearby wineries and restaurants feature dog-friendly spaces. Weekend rates range from $199 to $319, including breakfast. The pet fee is $20 per dog, per night. 6051 Sugar Hollow Road, Crozet, Virginia, 434-823-7086; www.sugarhollow.com.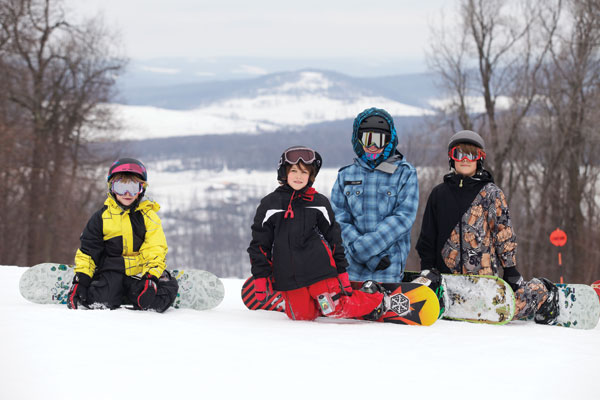 Ski, Board, Tube
Wisp Resort in Maryland's Deep Creek Lake area opened Sundown Village last winter, expanding its offerings for beginning skiers and snowboarders. The village, which is housed in eight yurts from Alaska, serves as home base for the Adult Ski and Snowboard Learning Center, Wisp Kids program, a Nordic Center that offers cross-country skiing and snowshoeing, and a casual café. With the addition of Sundown Village, the resort now offers 34 slopes and trails. But that's not all: Wisp's adjacent Mountain Park offers snow-tubing, an ice-skating rink and a mountain coaster. 296 Marsh Hill Road, McHenry, Maryland, 301-387-4000; www.wispresort.com.