9 Things Your Teens Wish You Knew
Parents, here's your annual performance review. We asked teens in Arlington, McLean and Falls Church to give it to us straight.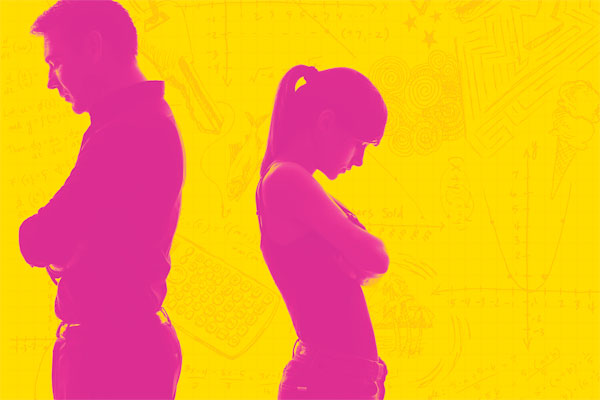 In my 22 years of parenting, the most important lesson I've learned is to listen to my children more and talk less.
With that sentiment in mind, this story was an exercise in listening. The insights that follow were gleaned from one-on-one interviews with more than 20 young people between the ages of 13 and 20 in Arlington, McLean and Falls Church. Among them: teens whose parents are together, children of divorce, kids who are adopted, kids who are first-generation Americans, kids with siblings and kids without siblings. All of their names have been changed for privacy.
Lest we leave you hanging on how to address the items in the "needs improvement" category, we ran their observations past a handful of mental health and family counseling experts for advice. Here are the big takeaways.
#1. School is harder than it was when you were a kid.
When Kaylie, a Falls Church senior, struggles with calculus, she likes to remind her father that his highest math course in high school was Algebra II—because that's all that was available to him.
Parents who assume the academic bar hasn't moved much in 30 years are mistaken. "My parents don't quite comprehend how difficult the pressure is now," says Piper, a recent high school graduate from McLean. While the average high school in 1985 offered only three or four Advanced Placement classes, most in our area now offer 25 or more (not to mention International Baccalaureate classes), according to county websites.
Today's teens are also shouldering a new brand of peer pressure that some say is even stronger than the arm-twisting to drink or experiment with drugs. "It's the pressure to have the 4.0, to be the perfect child," says Jane, who lives in Arlington.
After declining to take any AP classes her junior year, Jane remembers one friend telling her, "I don't know how you're going to get into college without an AP class." This, she says, is the prevailing sentiment in a culture that now classifies advanced courses as standard, and standard courses as remedial.
"Even if it's unspoken and not intentional, there's an air of competition to always prove yourself," says Nate, who graduated from high school last spring. He remembers worrying that his friends would call him a slacker if he didn't man up academically. "There's a lot of jeering if you don't push yourself to take the absolute hardest classes. It's mostly jokey, but maybe isn't all that healthy," he says.
How can parents help to dial down the stress? Focus less on the end product—rankings, awards and college acceptances—and more on what gives your kids joy. "Parents should put their emphasis on the work and the passion rather than on their kids' achievements and accomplishments," advises McLean psychiatrist Catherine McCarthy.