Food Star: A Hidden Treasure
Don't let the shabby exterior of this international market fool you.
I'm a huge fan of international markets. I don't always buy much, but these places are such a visual feast that I find myself peering at every shelf and reading all the labels as if I were in a museum.
Fortunately for us, Northern Virginia has a bevy of options, including Grand Mart, H Mart, Eden Center and the Aditi Spice Depot in Vienna. But have you ever sat at the intersection of George Mason Drive and Columbia Pike, and spied the Food Star out your window?
For years, I wrote it off as just another run-down grocery store. That is, until my neighbor mentioned it one night as we chatted in her kitchen while she cooked. I was surprised when she said it was her go-to spot for fresh produce.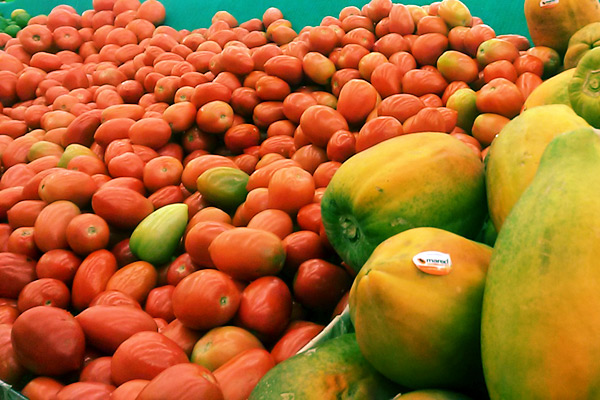 I was in the neighborhood the other day and I needed some veggies for a party, so I stopped in.
At first, I was pleasantly distracted by all the colorful piñatas hanging from the ceiling. But then I fixed my attention on the bounty of produce, including all types of peppers, enormous (and enormously good) carrots, beautiful beets, tomatillos, avocadoes and huge bags of kale that look like they came straight from the garden—not to mention slightly more exotic offerings, from Malanga root to Korean yams. The lower shelves contain pumpkin seeds, cashews and other nuts and grains. And the prices are tough to beat. (An 11 oz. container of cashews costs a little less than $5 here, whereas the same size container goes for $8.99 at Safeway.)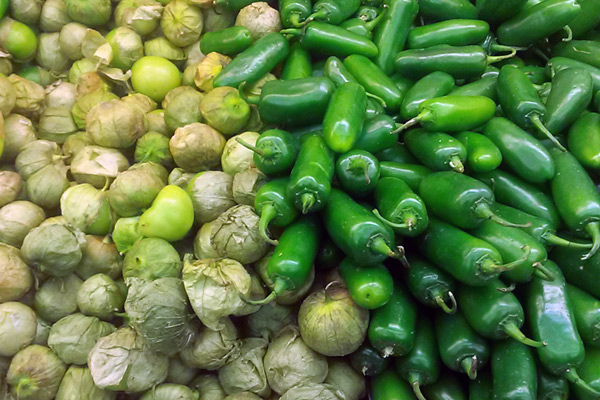 I was even more impressed with the meat counter, which sells all manner of organ meats, in addition to unusual cuts of beef, chicken and pork. They have huge ham hocks (I made a mental note to remember this for soup season next winter) and oxtails.
Food Star also sells enormous stockpots and has an entire aisle of kitchenware. Another section has backpacks and blankets (?). My poor son was a bit exasperated by the time we finally got to the checkout counter because I had spent so much time poking around.
Here are some of the colorful scenes from our visit. I would encourage anyone to go take a look, especially if you like Latin-inspired flavors.