Home Plate March/April 2013
Bailey's Crossroads' "Little Ethiopia," gluten-free sweets and the pantry staples local chefs keep stocked at home.
Hold the Wheat

Tysons Corner-based property manager Are Andresen loves the fresh-baked aroma of cinnamon rolls, but until recently he could not indulge. After a series of unexplained illnesses, he was diagnosed with gluten intolerance in 2010. "I would go crazy when I went by Cinnabon," he says. "That smell. My mouth watered and I was depressed."
That's what prompted Andresen's wife, Liezel D'souza, to found her baking business, CeliaC (celiacbakery.com), which produces gluten-free cinnamon swirl pastries and breads for people with celiac disease. Baking headquarters is the spacious, state-approved kitchen in the couple's townhouse, which they share with their 3-year-old son in the Idlewood neighborhood of Falls Church.
"I saw the isolation that people fall into. Eating is one of the few things that brings people together, so to be excluded from it is very hard," says D'souza, a native of Mumbai, India, who also serves as a firefighter with the Great Falls Volunteer Fire Department. "I want to make a difference for people."
"Still wetting my feet," she says, her current output is three dozen cinnamon swirls per week, which she delivers to The Local Market (246 West Broad St., Falls Church, 703-536-6123, www.localmarketva.com). Each pastry is rolled out and cut by hand in a labor-intensive process, before it is baked and topped with a cream cheese-based icing. With the exception of egg whites, all ingredients are certified gluten-free. Her long-term plan is to open a small bakery and increase production to 1,000 swirls per week, supplying food stores, restaurants and special-needs schools. "My goal," she says, "is to deliver fun food that makes people feel well."
Chefs' Pantry Picks

The array of toasted sesame oil brands at Asian mega-grocer H Mart (8103 Lee Highway, Falls Church, 703-573-6300, www.hmart.com) is overwhelming. Scanning the labels, I wonder, Is there a difference? That's when a clerak comes down the aisle. "Good cooks who want only the best prefer this one. But it's a little more expensive," he says, handing me a bottle of Maruhon Gold Premium, a product of Japan. Sold.
With its deep, nutty flavor, perfect for a chicken marinade or Thai salad dressing, Maruhon is now indispensable in my pantry. Discriminating local chefs have their own cooking-at-home favorites, as well. We asked them to share.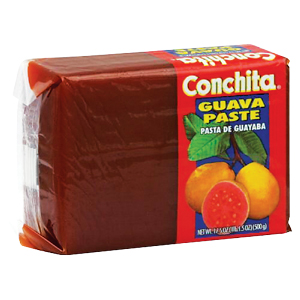 Victor Albisu, chef and owner of the new Taco Bamba taqueria (2190-G Pimmit Drive, Falls Church, tacobambarestaurant.com), is a big fan of Conchita brand guava paste. "I grew up loving it as a jam for toast or a filling for empanadas," says Albisu, the former chef at BLT Steak in the District. "Recently, I've enjoyed pairing it with my favorite cheeses and using it in vinaigrettes and barbecue sauces for pork ribs." His mother, Rosa Susinski, stocks Conchita guava paste at her Plaza Latina Market (2190-N Pimmit Drive, 703-748-1500)—located just a few doors down from Bamba.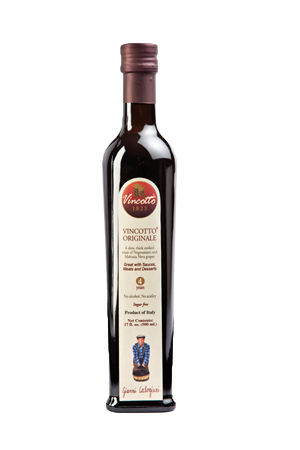 Eric McKamey, executive chef of the Curious Grape Wine, Dine & Shop (2900 South Quincy St., Shirlington, 703-671-8700, curiousgrape.com), can't do without vincotto, a slow-cooked and reduced, non-fermented grape syrup, made in Italy. His brand of choice, made by Gianni Calogiuri, is sold locally at The Italian Store (3123 Lee Highway, Arlington, 703-528-6266, www.italianstore.com). "It has a nice balance of sweet and sour," says McKamey. "I drizzle it on roast chicken and Brussels sprouts and it does a good job of brightening heavier foods."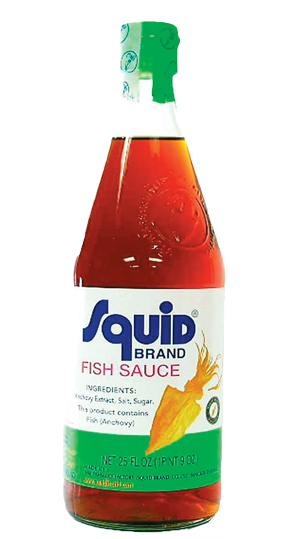 Chi Ha, chef and co-owner of Minh's Restaurant (2500 Wilson Blvd., Clarendon, 703-525-2828, minhdcrestaurant.com), relies on Squid Brand fish sauce (available at H Mart) as a base for soups, marinades and dipping sauces—a Vietnamese staple. "It has the right taste and it's consistent," says Ha, who has been in the restaurant business for more than 30 years.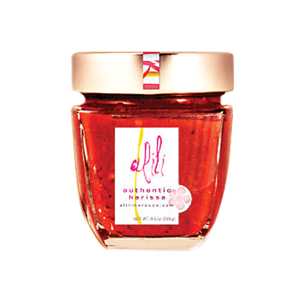 Bistro Vivant (1394 Chain Bridge Road, McLean, 703-356-1700, bistrovivant.com) chef de cuisine Driss Zahidi always has on hand a jar of Alili Morocco harissa, a hot, spiced chili paste with preserved lemon (available at Whole Foods stores). "If I want a quick sandwich, I do a tuna in olive oil with harissa and sliced green olives in a baguette," says Zahidi, who hails from Casablanca. "It reminds me of my childhood."
Teff Love


For Authentic Vietnamese shopping and dining, locals flock to Eden Center. Annandale is known as "Korea Town." But where can one go to experience a full-blown sensory explosion of East African and Middle Eastern food and culture? We recommend a visit to the lesser-known Build America at Skyline shopping center in Bailey's Crossroads in Falls Church. Housing 28 food businesses in a two-block strip mall, it's a vibrant warren of halal butchers, restaurants, grocers and hookah cafés, with a strong showing by Ethiopians. With that ethnicity in mind, nearly all of the grocers stock injera flatbreads, the most authentic of which are made with nutritious teff flour (a whole-grain flour with a sweet, malty flavor that is rich in iron). In addition, many of the shops and cafés are known by regular customers for their specialties. Here's a sampling:
Tenadam International Market: Owner Tenadam Yilma is noted for her Ethiopian breakfast menu (8 a.m. to noon) featuring fresh fried bread topped with dates and honey. 3817-C South George Mason Drive, 703-933-6038
NCF Market: This sunny shop has a large selection of locally produced Ethiopian-style, spongy injera flatbreads, as well as more-traditional injera made with 100 percent teff flour, imported daily (except Sunday) from the home country. 3821-E South George Mason Drive, 703-635-7843
Al-Amal Supermarket: Yemeni butcher Younes has a strong following for his fresh-made, hot or mild, veal-and-lamb sausages. 3817-G South George Mason Drive, 703-820-2828
Al Jazeera: The most popular dish in this reliable Yemeni restaurant is oven-roasted, bone-in lamb shoulder served with yellow rice spiced with cardamom, cinnamon and turmeric. 3813-D South George Mason Drive, 703-379-2733
Abay Market: At this small Ethiopian café, owner Yonas Alemayehu has gained worthy recognition for his seasoned, grass-fed raw beef dish, kitfo. 3811-A South George Mason Drive, 703-998-5322
Marhaba Market: Ethiopians love their coffee. Owner Said A. Sirag stocks high-quality green coffee beans, simple metal charcoal stoves for roasting and serving vessels. 3819-G South George Mason Drive, 703-820-7589
Note: Half of the business entrances are located on the back side of the shopping center, where there is also additional parking.