Home Plate May/June 2013
Raw foods, Pancha Dulce, Momme Meals and more
Raw Deal
Yoga studio owner Amanda Shipe has added a distinctive health-food component to the wellness and fitness offerings at Mind Your Body Oasis, a modern, 5,100-square-foot spa that opened in the Crystal City Shops in January. After a yoga or Pilates class, a facial or massage, clients (or anyone) can purchase fresh vegan salads, wraps, smoothies and drinks made by Denise Hicks, chef and owner of the local start-up, Postmodern Foods.
Hicks prepares the menu with a wide assortment of organic and natural plant-based ingredients, including vegetables, fruits, nuts and seeds. A raw foods advocate, she is certified by the Natural Gourmet Institute for Health & Culinary Arts in New York. "I want to make health-supportive foods as accessible and affordable as I can," says Hicks, who draws inspiration from macrobiotics.
At a recent tasting at the yoga studio, we particularly liked the Mediterranean Collard Wrap ($9), a crisp and crunchy folded package of greens stuffed with nuts, olives, onion and garlic. Another favorite, Kelp Noodles ($12), combines the sea vegetables with avocado, dates, spinach, beans and ginger in a subtle, carrot-based dressing. Our favorite drink: a refreshing grapefruit juice enhanced with live, blue-green algae ($12).
Eco-friendly, the salads are packaged in compostable, cornstarch-based containers. For dining-in, there is seating in the "Landing" section courtyard, in front of the yoga studio.
Mind Your Body Oasis, 1750 Crystal Drive, Arlington, 703-567-1290, www.mindyourbodyoasis.com; postmodernfoods.com
Smart Cookies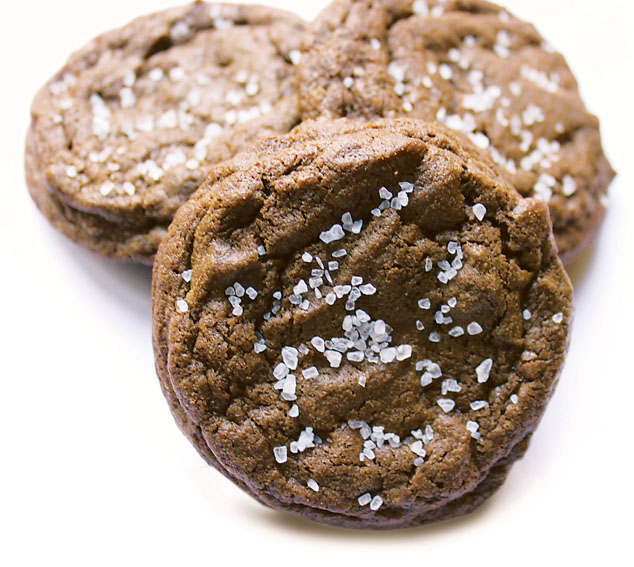 Falls Church residents Pat and Priscilla Giannelli started their baking business in 2010, offering a single type of cookie. Priscilla, who is of Peruvian descent, made alfajores—butter-rich shortbread, stuffed with fresh dulce de leche and dusted with confectioners' sugar. Friends and family bought and enjoyed them. But Pat recalls: "It never took off as we had hoped."
That's when the couple went back to their kitchen and developed what is now an expanding line of all-natural, preservative-free cookies made with quality ingredients, such as eggs from cage-free hens. Today, their home-grown company, Pancha Dulce, produces 11 varieties and more than 2,500 cookies per week, with sales at farmers markets and area food stores.
"Customers rave about them because of the unique flavors, different from what they've had before," says Don Roden, co-owner of The Organic Butcher of McLean. His favorite? Double Chocolate Sea Salt.
We liked the chewy Chocolate Cranberry Oatmeal and Peanut Butter Nutella. Summer brings the return of the Giannellis' light and refreshing Strawberry and Basil cookie, as well as a new flavor: Raspberry Lime.
Pancha Dulce cookies (www.panchadulce.com) are available 8 a.m.-noon Saturdays at the Falls Church Farmers Market, 300 Park Ave., Falls Church; 8 a.m.-noon Sundays at Westover Farmers Market, 1644 North McKinley St., Arlington; The Local Market, 246 West Broad St., Falls Church, 703-536-6123, www.thelocalmarketva.com; and The Organic Butcher of McLean, 6712 Old Dominion Drive, McLean, 703-790-8300, www.theorganicbutcher.com.
Mom Food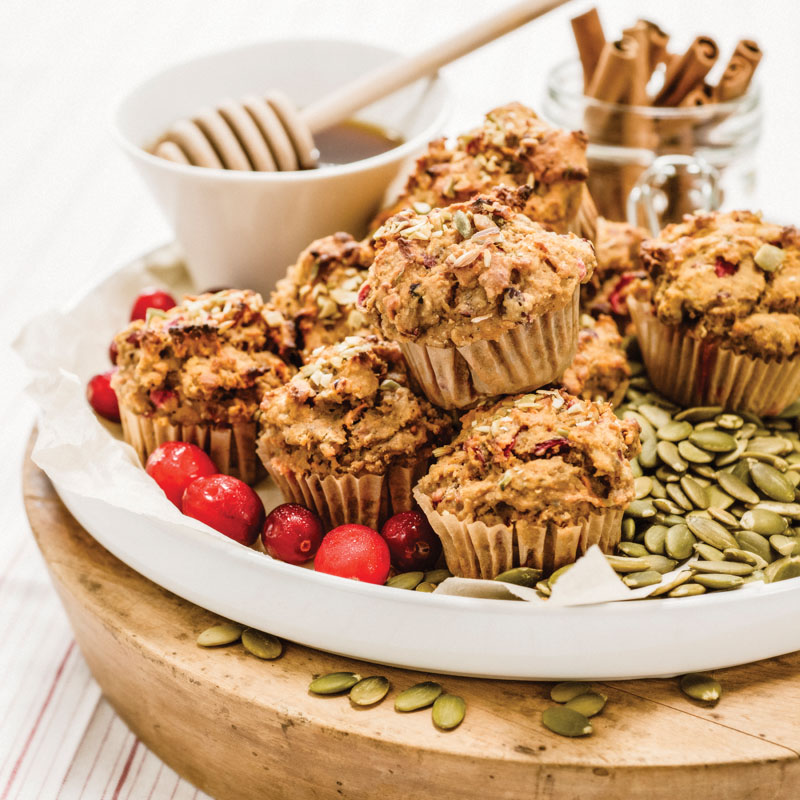 Eating healthy during pregnancy isn't easy when you've got ravenous food cravings combined with utter exhaustion. And life with a newborn gets even more complicated for weary parents who find they have little time to cook, much less sleep. The easy way out is ordering a salt-laden pizza, or emptying a box of sugary granola bars.
Clarendon resident Erika Lenz is one local mom who has found a way to resist the temptation. She counts herself among the growing number of customers who swear by Momme Meals, a healthful, balanced line of entrées and baked goods, which are delivered fresh-frozen right to her door. "They are really quick, nutritious and I like supporting a local business," says Lenz, an attorney with a large insurance company. A full dietary panel is provided for each dish, allowing customers to see the exact amount of vitamins and minerals they are getting with every meal.
Momme Meals owner Kristen Bocanegra prepares creations such as Moroccan lentil soup, chicken-barley stew and lemon-lavender-blueberry muffins and drops them off at homes in Arlington, Falls Church and McLean every Saturday. Her commercial kitchen in Alexandria uses only organic produce and free-range meats, and she shuns additives and preservatives. We tried and enjoyed two of her best-sellers: an earthy and mellow potato/spinach "Green Goddess" soup ($8 for 16 ounces) and a surprisingly spicy-hot turkey/beet chili ($9 for a one-pound container).
"I use a lot of fresh herbs and spices to create complex dishes without the sodium component," says Bocanegra, who grew up in a "very food-centric" Italian household. "My foods are geared to flavor as well as nutritional value." Each recipe is reviewed by a registered dietitian. In addition to pregnant and nursing women, her clients include elderly folks and people recovering from physical injuries.
What's new for summer? "Green Vinaigrette"—a line of healthy dressings to complement the fresh fruits and vegetables from our local farmers markets.
Momme Meals, 202-681-4666, www.mommemeals.com
Wheels in Motion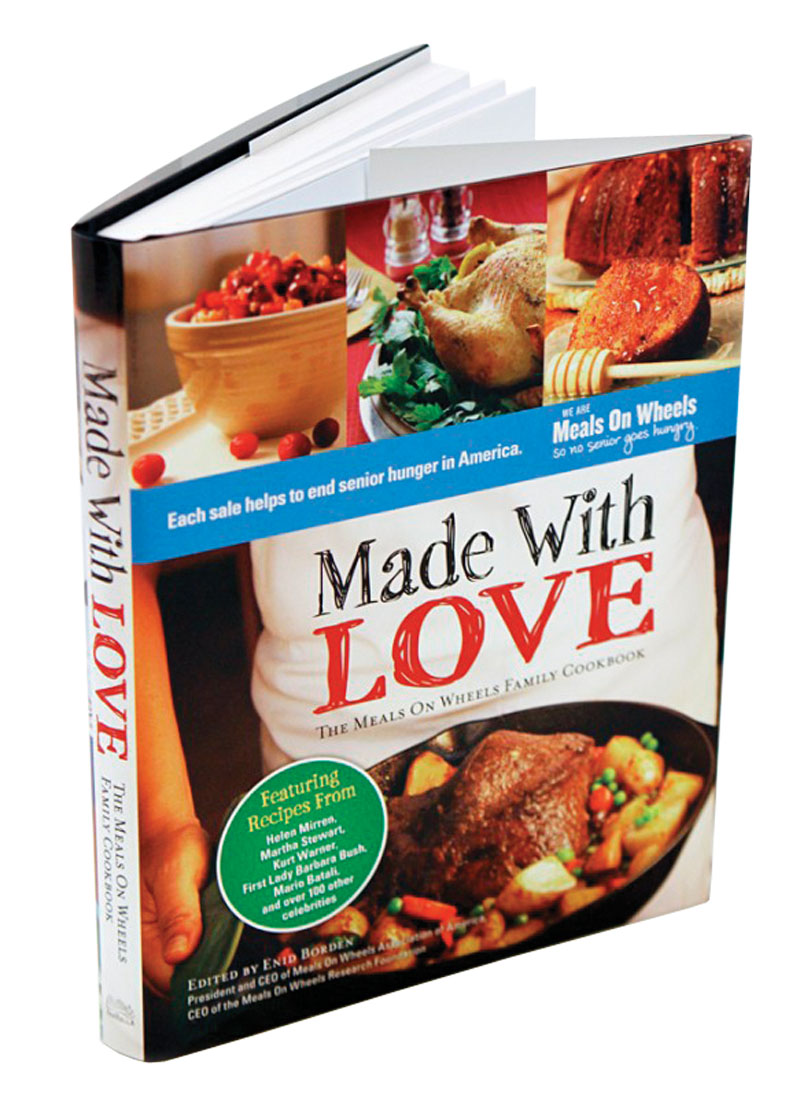 Tired of making the same go-to recipes? The Northern Virginia-based Meals On Wheels Association of America has put together an inspiring, 270-page hardcover cookbook that may help break you out of that rut. Recipes from more than 100 writers, chefs, actors and athletes fill the pages of Made with Love: The Meals On Wheels Family Cookbook, many with personal stories about family culinary traditions and where they originated. Mario Batali brings on the gnocchi; Martha Stewart shares her how-to for potato pierogi; and
Suzanne Somers talks artichokes bruschetta.
Got a can of tuna in your pantry? The collection also includes a terrific recipe for an Asian-inspired tuna salad from none other than Arlington Magazine's own food critic. (Yes, that would be me.)
Plus, it's for a good cause. Every weekday, more than 300 volunteers from the Arlington County chapter of Meals On Wheels deliver lunch and dinner to 150 elderly clients. The hot and cold dishes are prepared by inmates in a culinary training program at the Arlington County Detention Facility. Proceeds from book sales will support the mission of the national association, with grants to local chapters across the country. Available for $29.95 at www.amazon.com.
Arlington Meals On Wheels, 703-522-0811, www.mowaa.org