Home Plate November/December 2012
Say hello to seasonal brews, Italian sweets and Merrifield's new Mosaic District. Plus, what to do with all that leftover Halloween candy.
Happy Holidays
Grab your growlers. With Oktoberfest now a sudsy memory, area brewers will be rolling out their highly anticipated holiday beers to appreciative fans in the coming weeks. Here's a sampler.
★ At Sweetwater Tavern, brewer Brian Quann is planning a comeback for Happy Trails Christmas Ale, with two 15-barrel batches from Thanksgiving to Christmas. "The beer is a deep amber, malty, winter warmer style," says Quann. "We use fresh ginger rather than a final hop addition." Each pint glass has a rimmer (not unlike a margarita) of ground ginger snaps mixed with red and green sugar for holiday flair. Growler-fill price: $9.25.
Sweetwater Tavern, 3066 Gatehouse Plaza, Falls Church. 703-645-8100, www.greatamericanrestaurants.com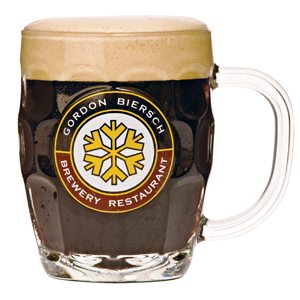 ★ Slated to be tapped the first week in December, Festivus Winter Warmer will return to the menu at Mad Fox Brewing Company for a third year. "It's a dark, rich and malty brew, spiced with nutmeg and allspice, very lightly hopped for all the spice and malt to shine through," says brewer Bill Madden. Growler-fill price: $16.
Mad Fox Brewing Company, 444 West Broad St., Falls Church. 703-942-6840, www.madfoxbrewing.com
★"People really like a beer that matches the season," says Grant Carson, brewer at Gordon Biersch Brewery. On Nov. 14 at 7 p.m., Carson will bring back WinterBock, a traditional German Doppelbock-style lager, full of big caramel and toasted malt flavors. Growler-fill price: $11.50.
Gordon Biersch Brewery, Tysons Corner Center, 7861-L Chain Bridge Road, McLean. 703-388-5454, www.gordonbiersch.com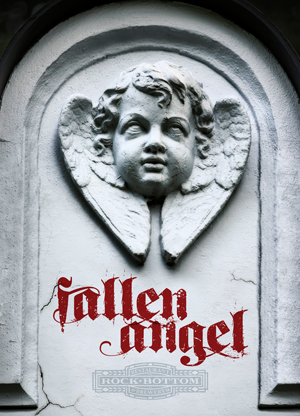 ★ The week of Nov. 5 at Rock Bottom in Arlington, brewer Dave Warwick will introduce Fallen Angel: a Belgian triple-bock with a new twist. Made with Belgian yeast and two kinds of hops, Angel was aged in a whiskey barrel for more than two years. "It has a whiskey, oak and coal flavor to go along with the apple/pear from the yeast," says Warwick. Note: this beer is in limited supply and not available in growlers.
Rock Bottom Restaurant and Brewery, 4238 Wilson Blvd., Arlington. 703-516-7688, www.rockbottom.com
Mosaic is Here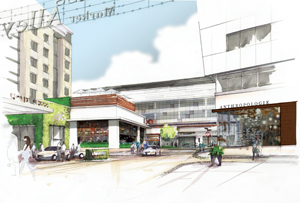 Merrifield is serving up a new destination for foodies with the unveiling of the Mosaic District, a 31-acre retail, residential, office and entertainment complex at the corner of Lee Highway and Gallows Road. And if the business names and players seem familiar, that's no accident. Real estate developer EDENS approached several homegrown entrepreneurs in an effort to create a retail and dining mix that doesn't feel (or taste) cookie-cutter.
"EDENS knows how powerful the shop-local movement is. You can find something more unique," says Cary Kelly, co-owner of Ah Love Oil & Vinegar, a specialty shop that is expanding to Mosaic (her flagship store for olive oils and balsamic vinegars is in Shirlington).
Other food retailers opening new outposts at Mosaic include fine-chocolatier Artisan Confections (based in Clarendon), Mom's Organic Market (which has nine stores in Maryland and Virginia) and Dolcezza Artisanal Gelato (also found in Georgetown, Bethesda Row and Dupont Circle).
From Neighborhood Restaurant Group (the owners of Tallula, Rustico and Buzz Bakery) comes Red Apron, a locally sourced whole-animal butchery and small-batch producer of handcrafted charcuterie.
Mosaic also welcomes satellite locations of sweetgreen, Matchbox and CAVA Mezze Grill. For fine dining, make reservations at Empire Oyster House, the latest seafood concept from Bethesda-based Black Restaurant Group (which also owns BlackSalt and Pearl Dive in D.C.).
La Dolce Vita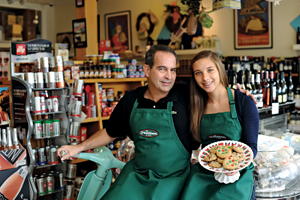 Looking for special-occasion pastries that you won't find just anywhere? For more than 30 years, the Italian Store has sourced traditional Italian cakes and cookies on buying trips to both Italy and New York. This holiday season, for the first time, the popular deli/market will be carrying the coveted Sicilian-style "Lobster Tail"—a thinly layered pastry shell filled with pastry cream and amarena cherry ($4.99 each)—along with pretty, fruit-shaped marzipan ($19.99 per pound), both from the legendary Villabate Alba bakery in Brooklyn. Also on the menu: a variety of panettone cakes ($14.99 to $29.99 each) made by Albertengo, a small family-run cake company in Northern Italy. "In my mind, this is a whole different panettone than other companies make," says store owner Robert Tramonte. "They cut no corners and use lots of real butter."
Meanwhile, the store's own kitchen will be baking "Katherine's cookies"—chocolate-chip cookies in Christmas colors with big chunks of chocolate, made by Tramonte's 14-year-old daughter, from a recipe she developed herself ($2.49 for three).
The Italian Store, 3123 Lee Highway, Arlington. 703-528-6266, www.italianstore.com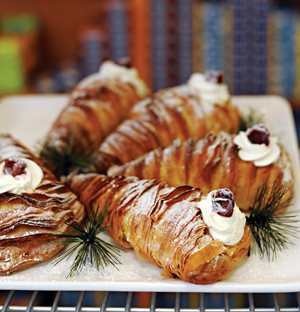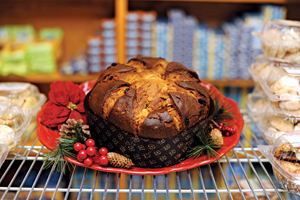 Treats for Troops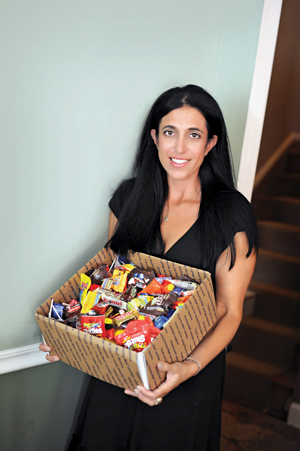 Not sure what to do with all that leftover Halloween candy? Yael Roggen will be happy to take it off your hands. Each November, the Bluemont resident collects sweets and sends them to American troops stationed around the world, as well as to wounded soldiers at Walter Reed National Military Medical Center in Bethesda. Treats 4 Our Troops is her growing, five-year-old nonprofit.
"It's a simple, fun, low-cost and family-friendly way to support the troops," says Roggen, who amassed 50 pounds of candy in 2007 and then saw donations steadily climb to 5,000 pounds in 2011.
Collection sites open on Nov. 1. Roggen also relies on community members and local businesses for financial donations to cover postage costs and packing materials. (Thirteen pounds of candy ships for $13.45.) Donors can bring their goods to local collection points, or follow Treats 4 Our Troops guidelines and do the packing and shipping themselves. Businesses, schools, churches and Girl Scout troops have participated in past years.
Note, however, that not all candy donations are suitable. "We don't want your old Valentine's candy and beach taffy," says Roggen. "My general rule is that if it looks old, it probably is, and we toss it. Quality control is always our top priority." Melted, smashed and opened candy is not accepted. Avoid Pixy Stix (powdered confection in straws), which sometimes open in transit and "don't fare well through customs."
And one more cautionary request: Kids may love ghoulish, gummy-type candies shaped like human body parts, but these treats aren't a good fit for wounded warriors and soldiers in combat zones. What do the troops like best? Says Roggen: "They love chocolate, those traditional bars like Snickers."
For details, visit www.treats4ourtroops.org