Junk Food No More – FitArlington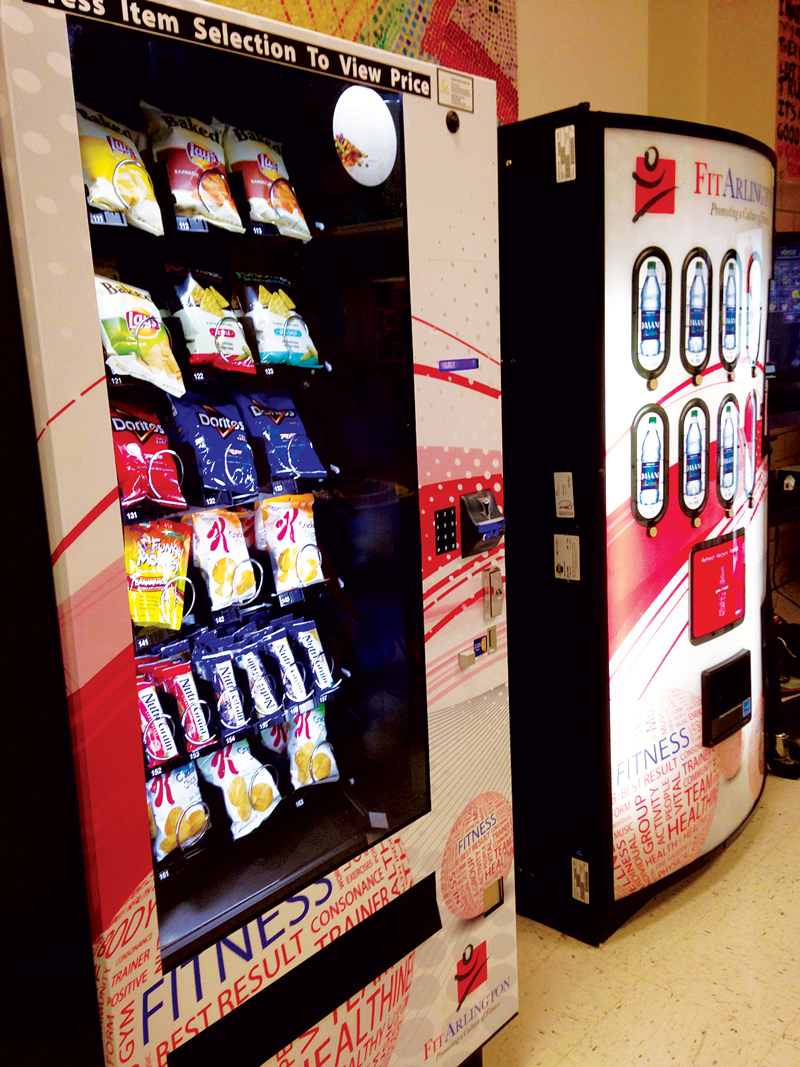 If Snickers bars are your nemesis, or your child often comes home denying any knowledge of what caused his blue-raspberry mustache, fear not a trip to the local park, school or library. FitArlington, a community wellness project led by Arlington County Board member Walter Tejada, has made healthier snack options one of its objectives for county-sponsored vending machines.
Offering snacks and drinks with fewer calories than your average vending machine fare, the newly stocked machines can be found in more than 60 locations, including the Arlington Central Library, Bluemont and Long Bridge Parks, and all Arlington County public schools, government buildings and community centers.
By the end of summer, organizers expect the machines to be fully compliant with the stringent USDA "Smart Snacks in School" standards for all child-accessible machines in schools. That means beverages limited to water, seltzer and two kinds of 100 percent fruit juice, and snacks that are allergen- and gluten-free, made with whole grains and no trans fats.
"Our goal is to have a FitArlington machine everywhere," says project manager Erica Krepp. "We want to be a model for the rest of the country."