Munchery Delivers in Arlington and McLean
No time to cook? This meal delivery service brings chef-designed meals to your doorstep.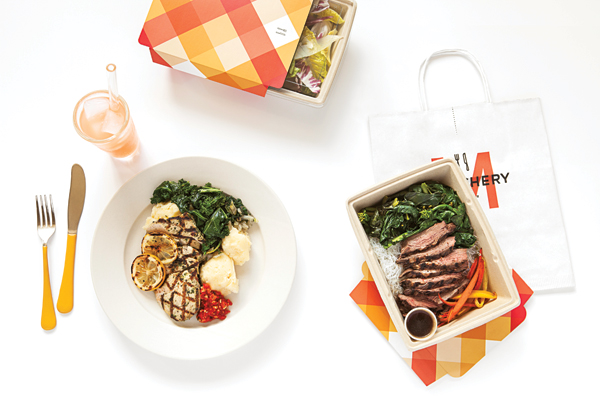 In mid-June, Munchery, a San Francisco-based meal delivery service, added ZIP codes 22101, 22201, 22203, 22204, 22205, 22207, 22209 and 22213 to its roster. Order up to 10 days in advance or by 9 a.m. for same-day service, and individual meals—designed by notable chefs and prepared in a New York City kitchen—will be delivered to your front door in the late afternoon.
From chef Ryan Carson (formerly of Playground 2.0 and Dinner Lab in Los Angeles) we sampled the Mongolian BBQ beef with shiitake mushrooms and broccoli ($10.50), and the Thai-style chicken drumsticks with jasmine rice and tomato-cucumber salad ($8.95). Next up: the pan-seared salmon-and-rice bowl with pickled radish, asparagus and salmon roe ($13.95) by chef John Truong (formerly of Morimoto, Tao and Zuma in New York).
Munchery's portions are ample and flavorful, made with top-notch ingredients and not besmirched with preservatives. Especially delightful was the warm blueberry pie in a jar with Devonshire cream ($5.95) from chef Michal Shelkowitz (formerly of New York City's Jean-Georges and WD-50).
Overall impression: an A for ease of preparation and convenience, and a B for quality—like a First Class airplane meal. All you have to do is follow the easy instructions for reheating via microwave or conventional oven. Entrées range from $7 to $15. Breakfast items, side dishes, children's meals, desserts and beverages are also available. Other charges include the $8.95 per month membership fee, a $2.95 flat delivery fee and driver gratuity. www.munchery.com