Pepita Brings a Taste of the Yucatan
Here's a preview of what's to come at Mike Isabella's soon-to-open Ballston cantina.
Many visits to Mexico inspired Pepita Cantina, Mike Isabella's latest concept restaurant, which is set to open in Ballston on July 30. Beverage director Taha Ismail took several trips to study the nation's vibrant cocktail culture, while Isabella and his wife, Stacy, explored low-key eateries along the coast for menu ideas.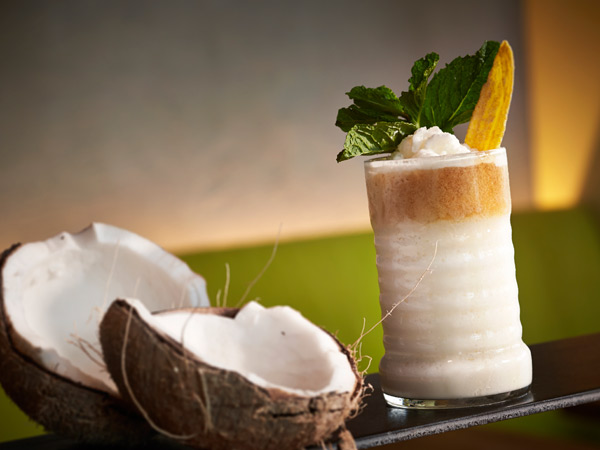 Banana Colada. dark & light run, banana, cream, pineapple. Photo by Greg Powers.
Cocktails will take center stage at Pepita. Isabella says the restaurant's location on Wilson Boulevard (in the same complex with his Greek restaurant Kapnos Taverna and the forthcoming Japanese noodle shop Yona) called out to him as the perfect spot for a neighborhood bar. Pepita's 32-seat dining room spills out onto a spacious, 44-seat patio.
"I thought it would be a great place to put a cool bar, and what better than a Mexican cantina?" he says. Plus, Ismail, who directs the beverage programs at all of Isabella's restaurants, had been asking for one. "He's been bugging me for a bar for a long time to strut his stuff," says the star chef.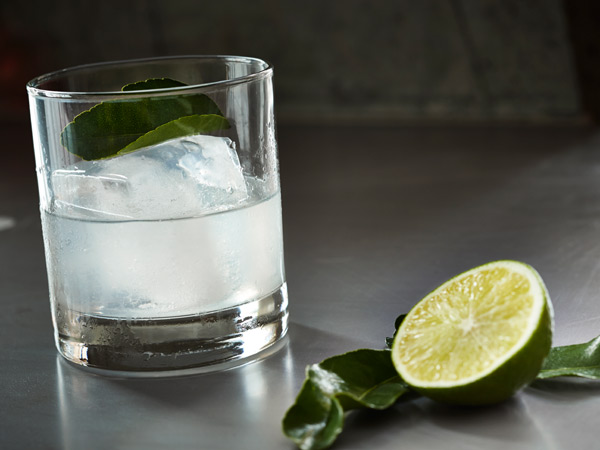 House Margarita. Blanco tequila, cointreau, clarified lime, kaffir lime leaf. Photo by Greg Powers.
Most people think tequila shots and margaritas when they think Mexican. Ismail's program will include the usual mainstays, but will also lean more authentic with options like "Back to Jalisco," a concoction of barrel-aged reposado tequila, sorrel, agave and mole bitters; and "Start Me Up," featuring anejo tequila (which is aged one to three years, giving it a smoother and more complex flavor), lime, agave and sparking wine. All told, the beverage program will include 54 signature cocktails, plus beer, wine and non-alcoholic aguas frescas.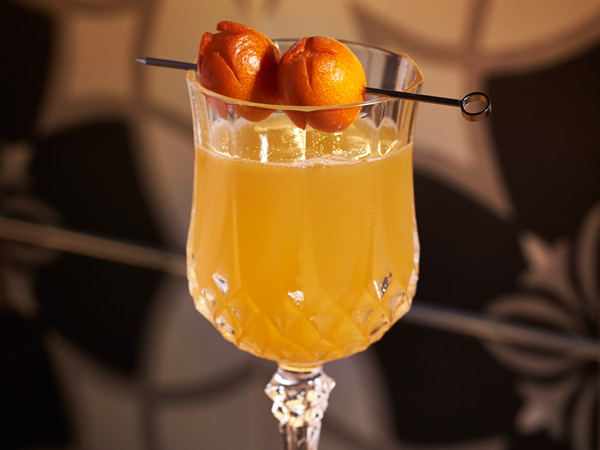 Caballo. Mezcal, dry curaçao, lemon, tamarind-infused falernum, allspice. Photo by Greg Powers.
The comparatively short food menu (23 dishes) will include flavors evocative of the three trips the Isabellas took south of the border over the past three years.
"We went to a lot of hole-in-the-wall restaurants. That's where you get the really good food," the chef says. For example, the green-chili and chicken tacos they discovered at one such establishment are now a staple when they host parties at home. The same preparation also inspired a dish called Mama's Green Chili Chicken on Pepita's menu.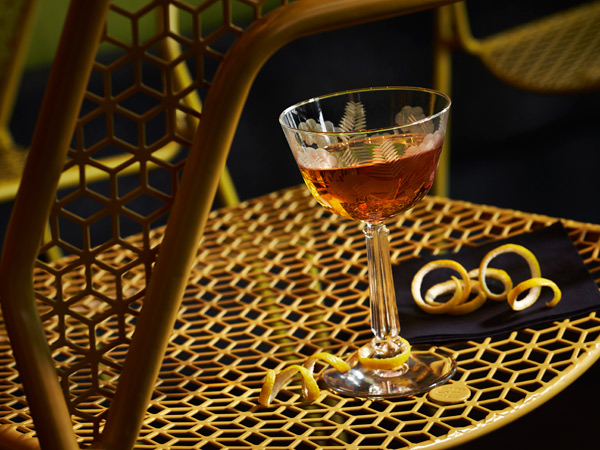 Sazerac. Rye, absinthe, sugar, peychaud's bitters. Photo by Greg Powers.
Another adventure took them to a family-run beach spot where goat was stewed with vegetables for hours, then ladled into thick, crusty, hollowed-out buns and sprinkled with cheese. Pepita's rendition of this memorable dish, Barbacoa Lamb Torta, features braised and shredded lamb on a Portuguese roll with cucumber, pickled chilies, crema and avocado.
And don't forget about the condiments. Most Mexican eateries serve a salsa verde that includes gooseberries along with the standard tomatillos. Pepita's kitchen, which will be headed by Chef Adam Howard, plans to carry forth that flavor profile. "The gooseberries are great," Isabella says. "They're a little sweet right now, and the tomatillos are a little tart."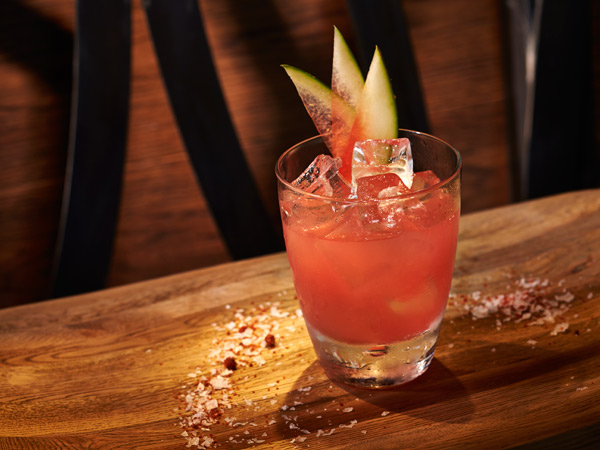 Mango Margarita. Reposado tequila, lime, ancho chile, harrisa salt. Photo by Greg Powers.
For those who crave a good deal, Pepita will offer rotating food and drink specials that change every two hours and vary from one day to the next.
"This is something I've been wanting to do," Isabella says, "so it will be a really comfortable place where locals can come in and get a great value and get some good food, and some good cocktails."