Raw Deal – Mind Your Body Oasis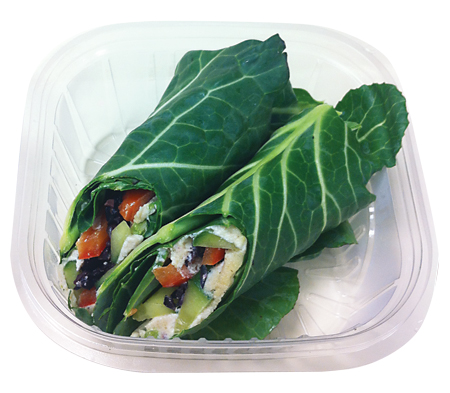 Yoga studio owner Amanda Shipe has added a distinctive health-food component to the wellness and fitness offerings at Mind Your Body Oasis, a modern, 5,100-square-foot spa that opened in the Crystal City Shops in January. After a yoga or Pilates class, a facial or massage, clients (or anyone) can purchase fresh vegan salads, wraps, smoothies and drinks made by Denise Hicks, chef and owner of the local start-up, Postmodern Foods.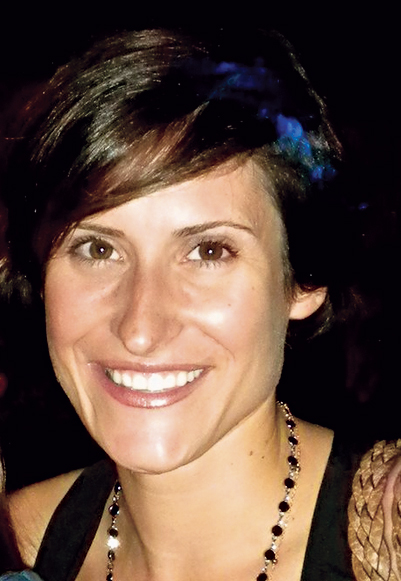 Hicks prepares the menu with a wide assortment of organic and natural plant-based ingredients, including vegetables, fruits, nuts and seeds. A raw foods advocate, she is certified by the Natural Gourmet Institute for Health & Culinary Arts in New York. "I want to make health-supportive foods as accessible and affordable as I can," says Hicks, who draws inspiration from macrobiotics.
At a recent tasting at the yoga studio, we particularly liked the Mediterranean Collard Wrap ($9), a crisp and crunchy folded package of greens stuffed with nuts, olives, onion and garlic. Another favorite, Kelp Noodles ($12), combines the sea vegetables with avocado, dates, spinach, beans and ginger in a subtle, carrot-based dressing. Our favorite drink: a refreshing grapefruit juice enhanced with live, blue-green algae ($12).
Eco-friendly, the salads are packaged in compostable, cornstarch-based containers. For dining-in, there is seating in the "Landing" section courtyard, in front of the yoga studio.
Mind Your Body Oasis, 1750 Crystal Drive, Arlington, 703-567-1290, www.mindyourbodyoasis.com; postmodernfoods.com