Smart Cookies – Pancha Dulce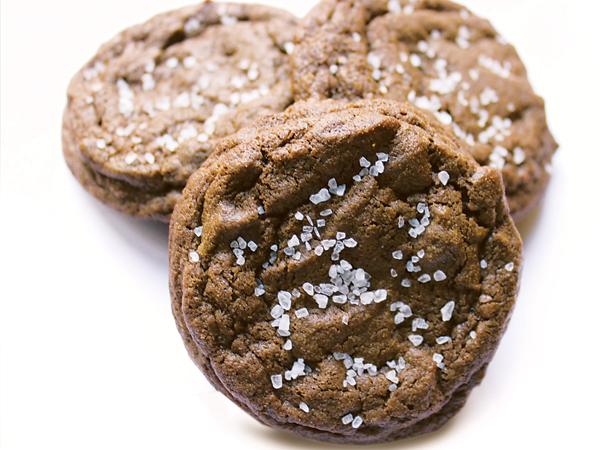 Falls Church residents Pat and Priscilla Giannelli started their baking business in 2010, offering a single type of cookie. Priscilla, who is of Peruvian descent, made alfajores—butter-rich shortbread, stuffed with fresh dulce de leche and dusted with confectioners' sugar. Friends and family bought and enjoyed them. But Pat recalls: "It never took off as we had hoped."
That's when the couple went back to their kitchen and developed what is now an expanding line of all-natural, preservative-free cookies made with quality ingredients, such as eggs from cage-free hens. Today, their home-grown company, Pancha Dulce, produces 11 varieties and more than 2,500 cookies per week, with sales at farmers markets and area food stores.
"Customers rave about them because of the unique flavors, different from what they've had before," says Don Roden, co-owner of The Organic Butcher of McLean. His favorite? Double Chocolate Sea Salt.
We liked the chewy Chocolate Cranberry Oatmeal and Peanut Butter Nutella. Summer brings the return of the Giannellis' light and refreshing Strawberry and Basil cookie, as well as a new flavor: Raspberry Lime.
Pancha Dulce cookies (www.panchadulce.com) are available 8 a.m.-noon Saturdays at the Falls Church Farmers Market, 300 Park Ave., Falls Church; 8 a.m.-noon Sundays at Westover Farmers Market, 1644 North McKinley St., Arlington; The Local Market, 246 West Broad St., Falls Church, 703-536-6123, www.thelocalmarketva.com; and The Organic Butcher of McLean, 6712 Old Dominion Drive, McLean, 703-790-8300, www.theorganicbutcher.com.