The Making of a Musical at Signature Theatre
How a simple idea for a business startup turned into Silver Belles, a full-blown stage production.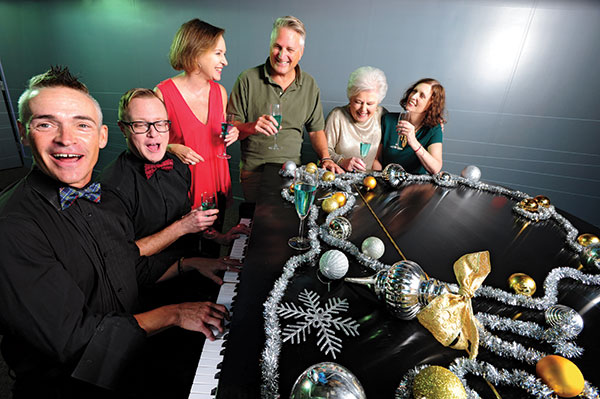 The creative team that brought Silver Belles to life (left to right):Matt Conner, Stephen Gregory Smith, Allyson Currin , Eric Schaeffer,Sandra Johnson and Cathy Alter
PROLOGUE
Summer 2007
If this were a Broadway musical, our story would begin with a song. But in this case—my case—it began with an idea, one so far away from the Great White Way, it was practically on another planet.
For years, I had wanted to start a business called Senior Moments, a temp agency staffed by senior citizens who placed their clients, also of that ilk, into part-time jobs. I came up with the idea after volunteering at my neighborhood thrift store, where, nearing 40, I was a spring chicken compared with my co-workers, most of whom were at least twice my age.
Unlike the blasé college students for whom folding sweaters or making lattes is just a pit stop on their way to a "real job," my fellow salespeople actually looked forward to coming to work. They enjoyed sharing their expertise (after all, most were of the same era as the merchandise), and amazingly, understood the concept of customer service.
The more time I spent working alongside Charles, 90, who entertained shoppers by singing opera and reciting poetry, or Jerry, 83, who loved to decorate our second-floor windows in seasonably appropriate color schemes—red glassware for Valentine's Day, orange plates and anything pumpkin-shaped for Halloween—the more I saw how their jobs gave them purpose and companionship. (And, in the case of the magnificent Lina, a chance to put on hot pink blush and rhinestone earrings.)
I decided that the workforce needed more Charleses and Jerrys and Linas. So when a friend who was old enough to collect Social Security herself told me she was looking to invest in new business ventures, I couldn't wait to tell her about Senior Moments.
"That doesn't sound like a business," Sandra Johnson said after listening to my spiel. "It sounds like a television show!"
Of course it did. In fact, Johnson herself, with her big hair and even bigger personality, reminded me of a sitcom in which every entrance garnered applause. Her zany schemes made Lucy and Ethel seem like partners in an actuarial firm.
We had met through a mutual friend when I was looking to apprentice myself to a glassblower (don't ask). At the time, Johnson was managing the Sugarloaf Crafts Festival and offered to introduce me to one such artisan. In the end, I realized that putting my mouth near molten glass was probably not the best idea. But when I was around Sandra, anything and everything seemed possible—including a show about a temp agency staffed by The Golden Girls.
Had either of us known Norman Lear, a television show might have been a perfectly feasible option. But Johnson, as it turned out, knew someone even better.
"I'm calling Eric Schaeffer," she announced. "And telling him we need a meeting."
Johnson had known Schaeffer, the co-founder (along with Donna Migliaccio) and artistic director of Signature Theatre, since their days working together in small advertising agencies in Alexandria and Georgetown, where Schaeffer was an art director and she was the office manager.
Schaeffer would go on to paint scenery and build sets for The Arlington Players, eventually lobbying to direct shows there, which is how he met Migliaccio, a longtime actor in community theater. In 1993, the pair opened their own theater in a ramshackle building on South Four Mile Run Drive. Signature occupied that space until 2007, when it moved to its current location in Shirlington. Now 55, Schaeffer has produced and directed shows like Sweeney Todd (which he just finished directing in South Korea), Gigi (which, at $12 million, is the most expensive production of his career) and Million Dollar Quartet (a Broadway show for which Levi Kreis, as Jerry Lee Lewis, won a Tony).
Over the years, Schaeffer and Johnson stayed in touch with inside jokes and special nicknames. (He calls Johnson's daughter "Taffy," a reference to the John Waters movie Female Trouble and the name of Divine's daughter in the film.)
"Eric told me that his Rolodex is worth $2 million," Johnson revealed one day as we brainstormed ideas for pitching our television show. If he knew stars of the stage like Stephen Sondheim (whom he calls Steve) and Broadway songwriters like John Kander and the late Fred Ebb (framed telegrams and handwritten notes from them hang in Schaeffer's office), perhaps he knew some bigwigs from Hollywood, too.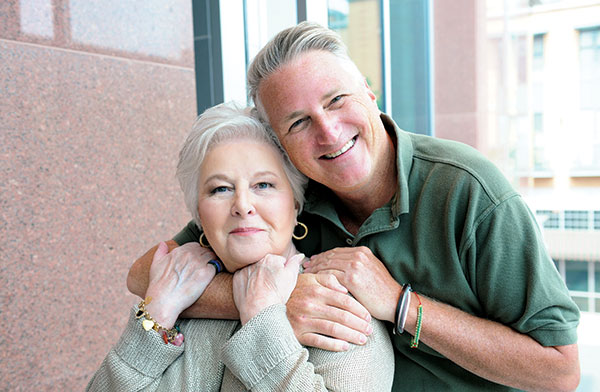 Creative firestarter Sandra Johnson and Signature Theatre artistic director Eric Schaeffer go way back.
ACT 1, SCENE 1:
Living room, midcentury interior, Sunday morning (brunch provided)
A few weeks later I'm sitting in Schaeffer's sunken living room in Arlington, a space so perfectly retro that I half expect Dick Van Dyke to walk in and pratfall over the couch. Other than my husband, Karl, and Johnson, who has shown up with the morning's agenda and a stack of handouts, I know no one.
This isn't the case for the rest of those in attendance. A young guy at the piano is pounding out something bouncy as a group gathers around to sing along. A couple of women are scream-laughing in their chairs, their plates of food sliding all over their laps.
And there are plenty of mimosas greasing the vocal cords of those present for even more show tunes.
Schaeffer is at the center of everything, a radiant sun around which all of this song and dance revolves. It's his laugh—which, when unleashed, scales octaves—that I notice first. Tall and fresh-scrubbed, with a Newport-meets-Wimbledon style, he looks like he is about to launch into something from Anything Goes.
Instead, he introduces "Sandy," who stands up and explains our idea for a television series. She already has a cast of characters in mind for the temp agency ("What's Bette Midler doing?" she asks at one point) and all sorts of scenarios involving seniors baffled by technology: answering fax machines, making photocopiers explode, freezing computer screens.
The room is dead silent. In my mind, things can go one of two ways: polite coughing before everyone flees the room for more mimosas, or—and I am putting my money on this one—hysterical laughter and someone asking if they are on Candid Camera.
Instead, the guy who was playing the piano earlier—who turns out to be lyricist and composer Matt Conner—raises his hand. "This doesn't sound like a television show," he says, stating what now seems obvious. "This sounds like a Broadway play and I'm going to write the music for it."
Sounds good to me. As a writer, I tend to move through life saying yes and sign me up because, as Nora Ephron's mother famously said, everything is copy.
Instead of running Senior Moments out of the defunct 7-Eleven I've had my eye on, perhaps I am meant to be a creative muse.
ACT 1, SCENE 2:
Signature Theatre
January 2008
"I'm so happy to be outta Easton," Johnson says as we walk into the soaring atrium of Signature Theatre. "Now, let's put on a musical."
After waking up at the crack of dawn and taking two trains and a bus from her home on the Eastern Shore, she's ready to make an entrance. She marches straight to the reception desk, flashes a crazy pink rubber ring like it's a 5-carat diamond, and announces, "It's Sandy Johnson-Schaeffer here to see my fiancé."
The person behind the desk cautiously picks up the phone and makes a call. Within moments, Schaeffer is descending the escalator, framed by the theater's massive front windows, the snowy streetscape of Shirlington as his backdrop. "Sandy!" he cries. "You made it!"
On our way to the conference room, we pass by a life-size, painted cutout of a cow. It was part of Schaeffer's production of Into the Woods.
"I brought handouts!" Johnson sings as we sit down at the table, where we are joined by Conner and playwright Allyson Currin, founder of the D.C. Playwright's Collective known as The Welders.
This will be Currin's first play commissioned by Schaeffer, as well as her first time working with Conner.
"I just got done being k.d. lang's understudy," jokes Conner, who, like the country songstress, has close-cropped salt-and-pepper hair. Now a regular fixture at Signature, Conner was first commissioned by Schaeffer to write the music for Nevermore, a musical based on Edgar Allan Poe's poetry that had its world premiere at Signature in 2006.
Schaeffer begins (and effectively ends) by telling us that he has already met with Conner and Currin to talk about the play. After today, he says, "They'll go away and write, write, write." Then, he says, we'll shoot for September and see where things stand.
"That's it?!" exclaims Johnson. "Because," she continues, digging into a large tote bag, "I've got a timeline."
Out of plastic folders decorated with stars, she pulls a proposed schedule. It includes notes like: "June 2008: Allyson and Matt read their draft of first act. Suggestions are made and discussed until everyone agrees that the first act is brilliant."
Johnson has the show opening on Broadway in December of 2009 and winning a Tony Award in June 2010.
She has also included casting notes calling for an attractive widow, money-grubbing offspring and a solicitous "Steve Carrell-type" nephew named Walter. Her three-page story treatment ends with a question: "Where do dance numbers fit into the story?"
Everyone glances at the material. Eventually Conner speaks. "This has to have heart," he begins thoughtfully. "Maybe someone dies?"
That really gets the ball rolling. "Maybe a lady gets up in her coffin and starts telling the story," he continues.
"It could take place in a funeral parlor!" Currin chimes in, suggesting Tennessee as the setting to allow for some really good Southern names. "We could call the dead narrator Clarabelle."
"We could do a trick coffin," Schaeffer elaborates. "With steps coming out of the coffin like a runway."
Johnson's hand shoots up over her head. "We could use a smoke machine!"
At this point Conner gets up and pretends to be strolling past an imaginary coffin. "People could walk by Miss Clarabelle's body and be singing something like, 'Don't she look good?' " he pantomimes, "and then turn to gossip: 'Well I heard…' and 'So and so said…' and then go right back into 'But don't she look good?' "
I imagine this is exactly the kind of meeting that people in musical theater must have all the time. Instead of going over spreadsheets or the marketing budget, they express ideas through song and talk about singing corpses popping out of coffins.
After about 30 minutes, a general plot begins to emerge: The deceased Clarabelle leaves the funeral parlor to her grandson Walter, a failed record producer from New York City, who soon discovers that the business is in ruins. In order to save it, he comes up with the idea of running a temp agency out of the funeral parlor to make some fast money.
"Good Morning, Silva Ridge Senior Moments Temp Agency, How Can I Help You?" is the title of another proposed song.
After some talk of putting a bluegrass band onstage, Schaeffer tells the story of a butcher in his tiny hometown of Fleetwood, Pennsylvania, who cut off his hand in a freak meat-slicing accident and buried the severed appendage. "And then when he died," Schaeffer continues, barely containing his giggles, "he was buried next to his hand."
The room erupts in laughter. "That's good," Currin says. "I'm going to use that."
Conner promises to work on the themes and melodies while Currin commits to hammering out a new story treatment.
"We should get together for drinks," Currin says to Conner on their way out. "I'll bring my laptop."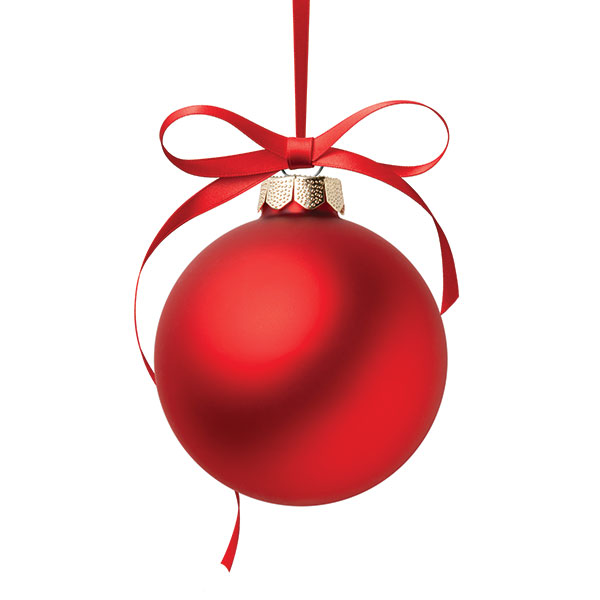 ACT 1, SCENE 3:
Return to Schaeffer's living room
October 2008
After nine months of work, Conner and Currin have decided to scrap the idea of a temp agency. Their concern, Currin explains, is that any references to office equipment like fax machines will date the play since technology moves so quickly.
This shift, in turn, has necessitated a title change. Instead of Senior Moments, the play will now be called The Sylva Memorial Funeral Parlor and A.M.E. Zion Primitive Baptist Church and House of Christ, a name so long I doubt it will fit on the Playbill.
Over the summer, Currin poked around a quirky funeral home in North Carolina, looking for material. The play is now set there, and the cast has been given colorful Reconstruction-era names like
Preacher Teacher, Little Clara and Peerless Pryce. Clarabelle has been renamed Miss Oralene, and opens the play by arranging flowers on her own casket.
A woman with cropped copper hair and a knit vest reads the part of Oralene. In a syrupy Southern accent, she turns to us and delivers some of the opening lines. "Perfection," she reads. "Not a hair out of place."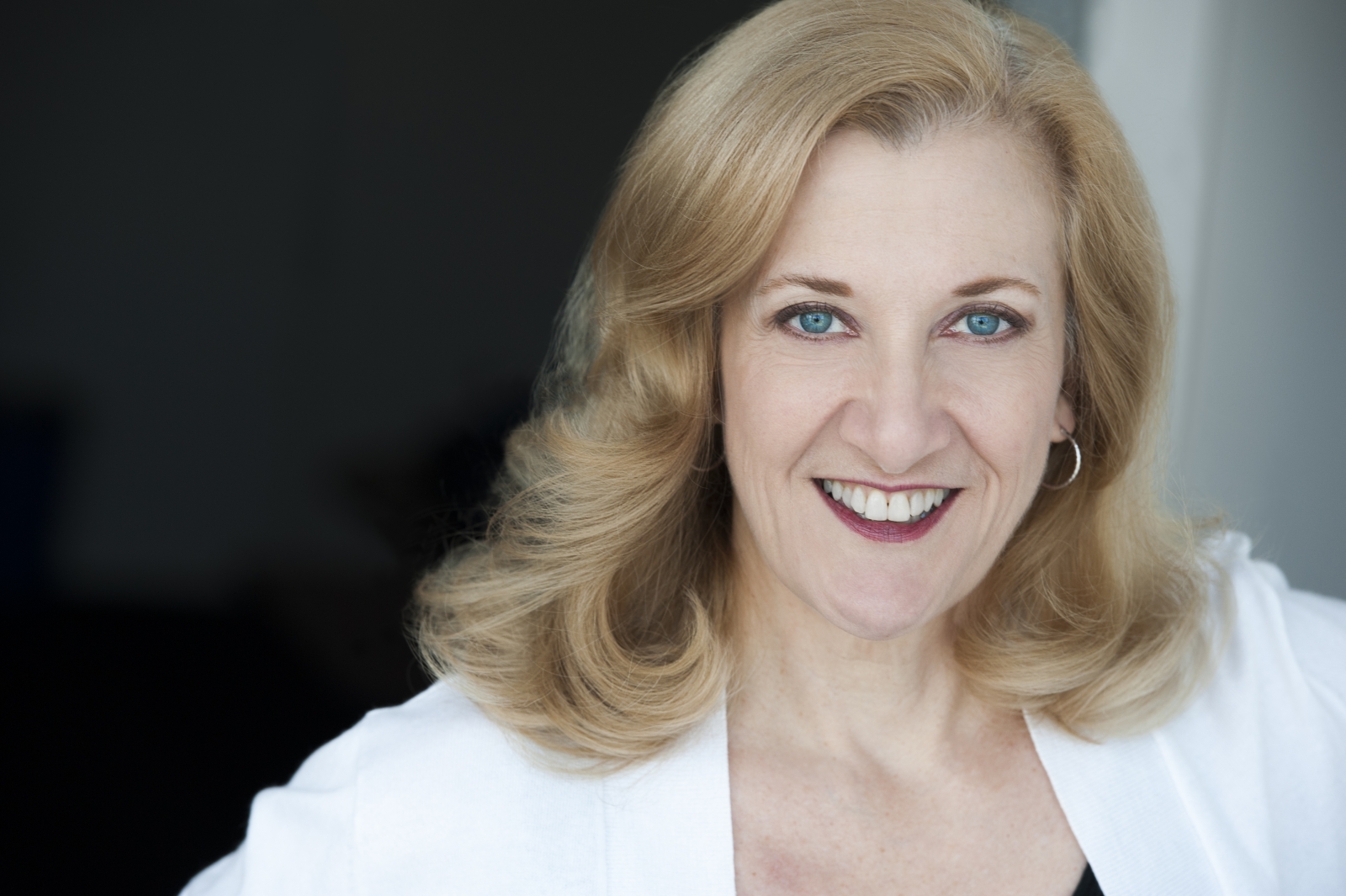 Signature Theatre co-founder Donna Migliaccio stars as Oralene in the world-premiere musical.
According to the stage direction, Oralene is then to climb into the casket, lie down and arrange herself expertly.
From his seat at the piano, Conner begins to play the show's first number, "Don't She Look Good," accompanied by three singers, including his husband and songwriting partner, Stephen Gregory Smith.
Well you didn't hear it from me
But as far as I can see
I bet the pageant drove her prac'ly to     
her grave
Well heaven knows
Without her, Earl's a mess
Can't dress!
Just look at those clothes
Them hairs just sproutin' out his nose…
Up until today, I was skeptical about this show ever seeing the stage. After all, this is the first time Schaeffer has ever commissioned a play based on an idea. For the past year, I've been content simply to let the action unfold in front of me. But after hearing this song, the klieg light goes off in my head. This could really happen.
"It's getting there," says Schaeffer, who will later give notes to Conner and Currin.
"I hope you're having fun," Conner says, directing his comment to Johnson.
"I'm having so much fun I could scream," she answers.
INTERMISSION
The stage goes dark for six years, during which time I publish a book, have a baby and lose my mother.
Schaeffer, for his part, goes on to direct Follies and Million Dollar Quartet on Broadway and Les Miserables, Brother Russia and Beaches, among other productions, in Arlington. Signature wins a Regional Theatre Tony Award and three Helen Hayes Awards for Outstanding Resident Musical.
Johnson, meanwhile, continues to be the show's lifeblood, sending hundreds of emails with subjects in all caps, like HURRICANE SANDY and TELL ME. I begin to jokingly refer to her as The Unsinkable Molly Brown.
When I ask her how she has succeeded in keeping the momentum going during this extended hiatus, pinning down Schaeffer to give us UPDATES???, she tells me: "I emailed him pictures of straight-edge razors and guillotines."
ACT 2:
Rehearsal room, Signature Theatre
November 2014
Apparently the threats worked. Johnson and I are now sitting behind a table in one of Signature's rehearsal rooms with Schaeffer, stage manager Julie Meyer and music supervisor Warren Freeman. In front of us, six people—five women and one lone man—have taken their places behind a row of music stands holding dog-eared scripts.
We have come to something called a "29-hour reading," a staged reading that, under Actors' Equity rules, must be completed in 29 hours within a 14-day window and with a maximum of three readings.
Because union rules also state that no props or makeup can be used, the cast members are all wearing street clothing, which includes leather leggings and baseball caps. A woman in mom jeans is playing a new character, a lesbian named Bo Jack. Most of the actors look to be card-carrying members of AARP.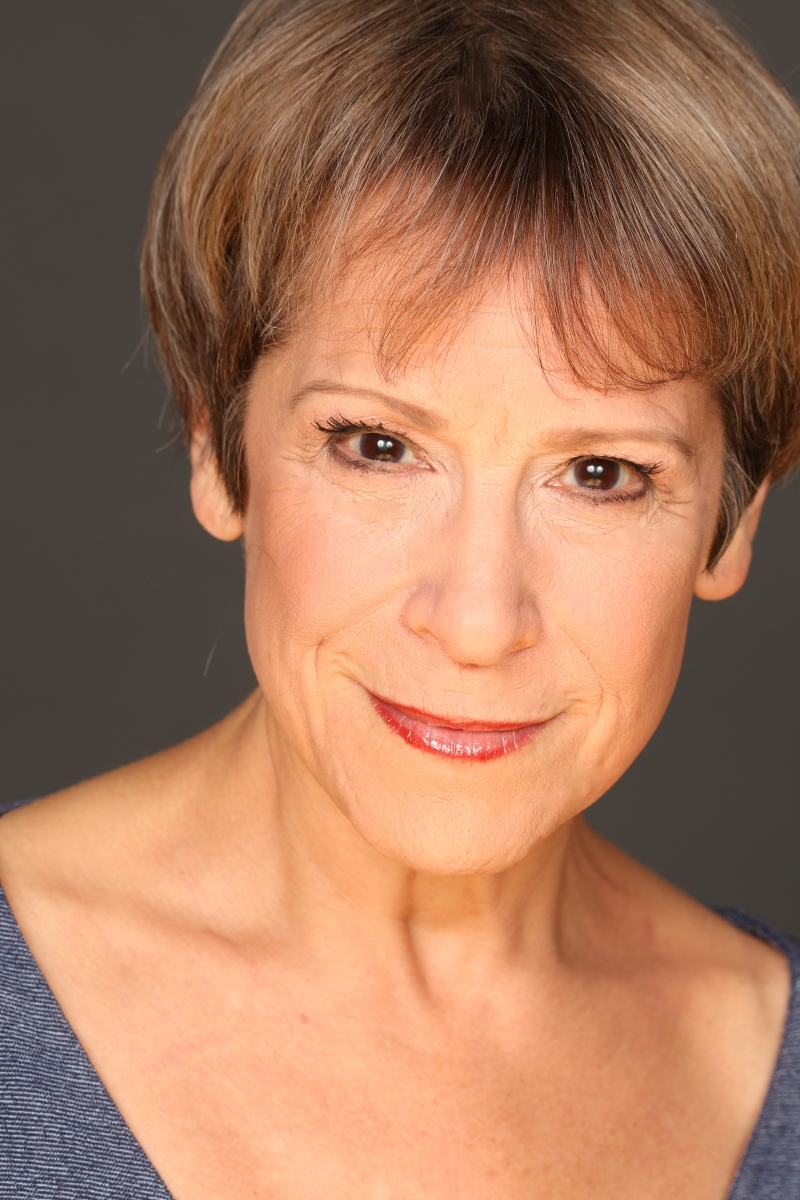 Naomi Jacobson, who plays the character Bo Jack, has also appeared in Signature productions such as Cabaret and God of Carnage.
All of a sudden, Conner comes into the room wearing a rosary around his neck and ringing a set of jingle bells. He takes his seat next to Schaeffer and opens a three-ring binder.
"I can't believe we're really here," says Johnson, looking gob-smacked.
"Well, Sandy," Schaeffer begins, "20 easy steps and 10 years later…"
"It's like a Martha Stewart recipe," quips Conner.
"Let's talk about Christmas balls," says Freeman, ready to begin the rehearsal.
Freeman is referring to a song for the show's new ending. Now called Silver Belles, the play has once again evolved into something different. Oralene is still dead, but instead of owning a funeral parlor she is the longtime director of Sylva Ridge's Christmas Pageant. When she suddenly dies, the feisty Silver Belles must band together to keep their beloved pageant alive.
The plot shift reminds me of a story Schaeffer told the first time we sat down in his living room. As a young lifeguard at his town pool, he had come up with the idea of holding an annual Miss Fleetwood Pool Pageant. Perhaps Conner and Currin used this anecdote as inspiration instead of the bit about the butcher who buried his own hand? (Currin later assures me that, as native Southerners, both she and Conner have experienced plenty of pageants and church extravaganzas firsthand, and needed no help in that department.)
For the rest of the day, the cast—which will later change again to include Signature co-founder Migliaccio in the role of Oralene—practices singing lyrics, which mainly consist of "Jing, jing, a-jingle, bo jangle jingle until you ting ting a tingle."
Conner keeps time by jingling his own bells until the tingles get tangled up with the jangles. "These harmonies are complicated," complains a woman in a baseball cap. "The ringling, dingling, dangling is the most complicated part."
The whole thing is, in a word, hilarious, as Schaeffer's trademark Hee Haw-meets-Pavarotti cackle echoes throughout the room.
But it is also full of wistfulness. There's a moment when Earl, a successful car dealer who is smitten with Gloria, the curvy widow in town, sings a ballad called, "I Don't Know What to Say." I've heard the song before (Conner played it at our last get-together) but somehow hearing it again today, with lyrics like "A cup of coffee on the table is sometimes all a man needs. You knew just how I took it, two sugars and cream," gets us all a bit choked up. When I turn to Johnson, she is wiping tears from her eyes.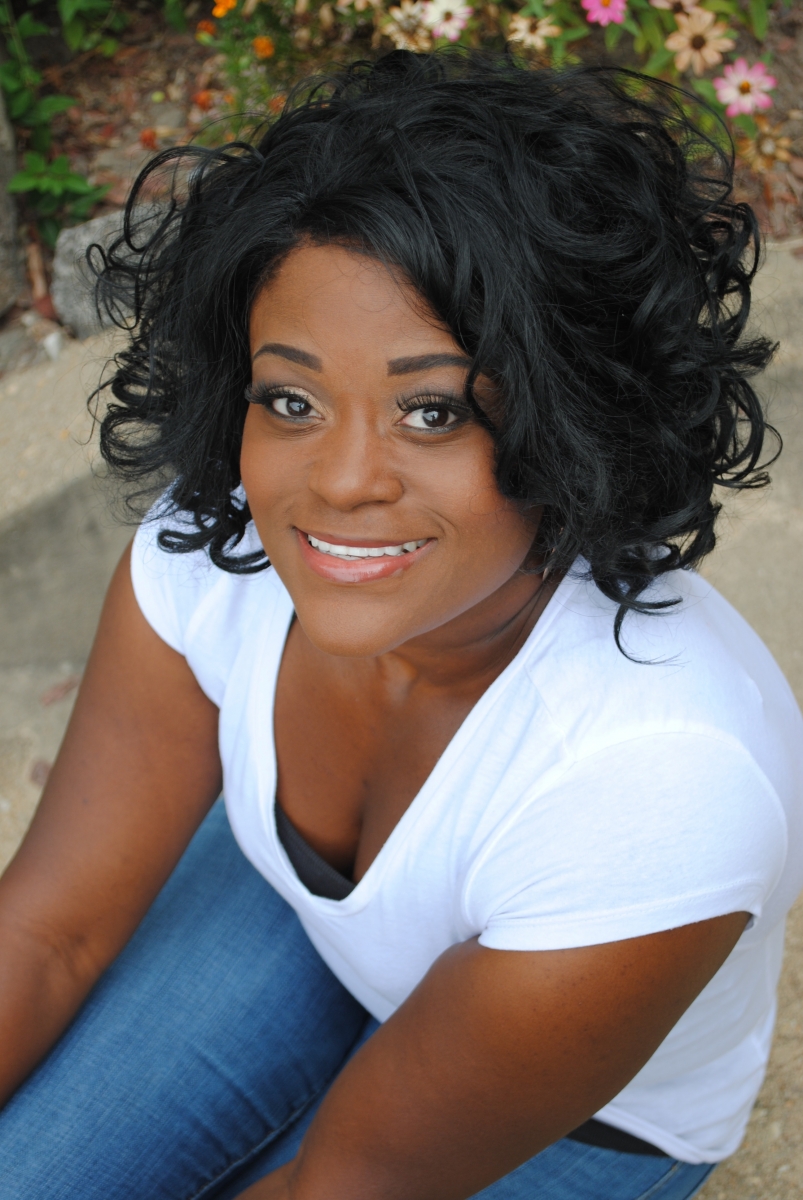 D.C. native Nova Y. Payton, cast as Gloria in Silver Belles, recently appeared in the Signature production Jelly's Last Jam.
"The interesting thing about the show that I wasn't expecting," says Schaeffer, "is that it's really moving."
With that, I realize that even though my idea for a senior temp agency has been transformed again and again, the essence is still very much intact. The beauty and vitality I saw in my thrift-shop colleagues, Charles and Jerry and Lina, comes through in the characters of Earl, Oralene and Gloria. That life—their lives—can still be lived fully, can still be fun and inspired and full of song.
That is what I had wanted to honor when I thought about starting Senior Moments. Now, thanks to Silver Belles, I am merely celebrating the idea on a much larger stage.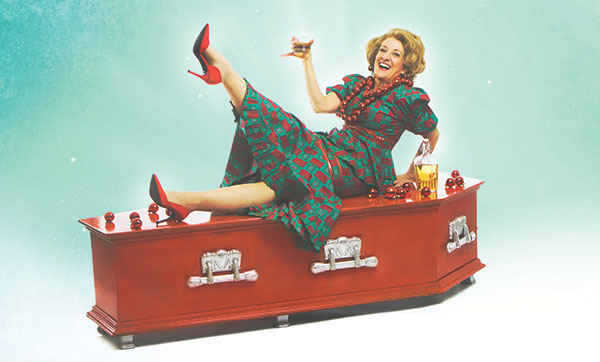 Silver Belles, starring  Donna Migliaccio as Oralene, debuts at Signature Theatre on Nov. 29.
FINALE
Present day
This March, Johnson sent me an email that read, in part: SIGNATURE THEATRE HAS GREEN-LIGHTED SILVER BELLES.
The other part read: I FAINTED.
After a decade in the making, the show will have its world premiere at Signature Theatre on Nov. 29 and will run through Christmas Eve. It truly is a Christmas miracle. At least to me.
Johnson, on the other hand, says she never doubted the benevolence of God and directors.
"To tell the truth," she says when we see the play listed as part of Signature's 2016-2017 season, "I always believed we'd hear Silver Belles ring."
Cathy Alter has previously written about art auctions and malaria (separately) for the magazine. Her latest book, CRUSH: Writers Reflect on Love, Longing, and the Lasting Power of Their First Celebrity Crush, is out now.