Tiny Blooms, Big Impact
Homegrown Arlington flower shop cultivates niche following.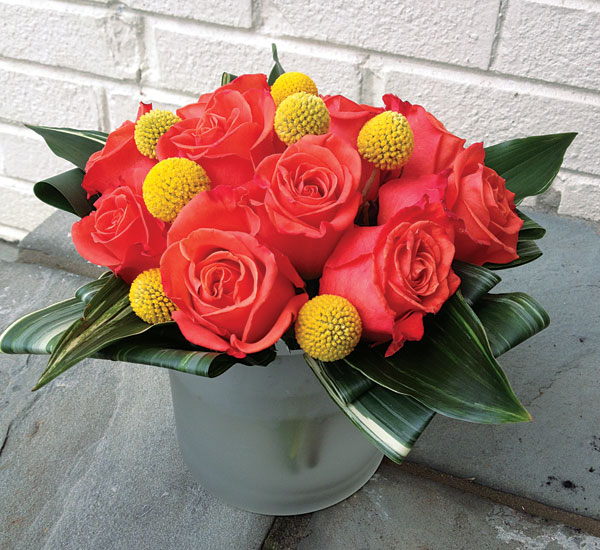 Courtesy Photo
A few years ago, Gretchen Dimina started sending her friends flowers as a way of thanking them for supporting her through a rough time in her life. She didn't realize it would become a business—even though the former buyer for the Smithsonian gift shops had been dabbling in floral design for years. Working on arrangements, she says, was "kind of like therapy."
As the requests started pouring in, she began to take her hobby more seriously. "Friends of friends started calling me and asking if I could do some small events for them," she says. "It really all started by accident."
In 2014, the Arlington mother of two launched Tiny Bloom Shop (www.tinybloomshop.com), a floral design service with a personal touch.
Dimina takes on a limited number of projects each month, making custom arrangements for events ranging from birthday parties and baby showers to intimate weddings. "I spend a lot of time analyzing color and texture," says the entrepreneur. Prices start at around $45 per arrangement, including delivery.