Try These Winter-Themed Beverage Parties
Local beer, wine and spirits experts talk home entertaining.
Hot Cocktails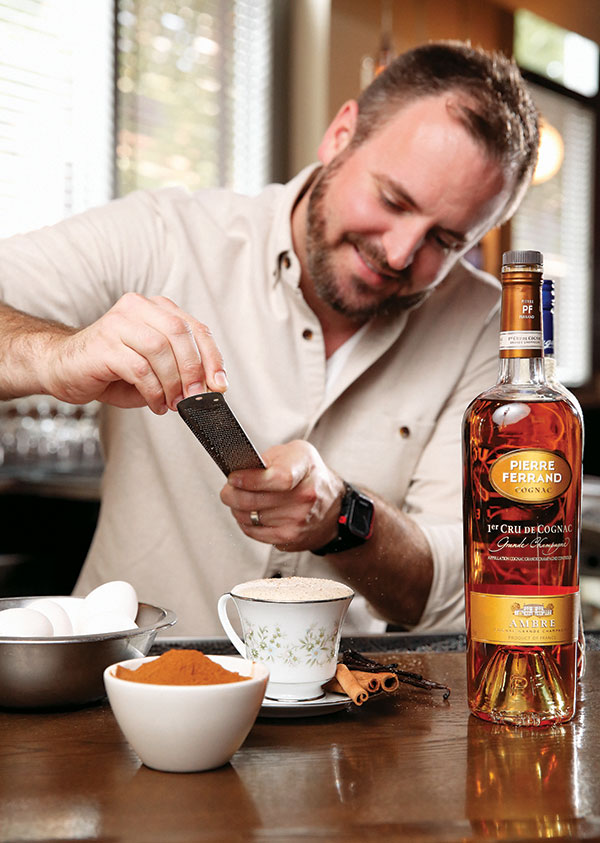 Logan Skidmore is all about the Tom & Jerry. Photo by Jonathan Timmes.
Logan Skidmore, general manager, William Jeffrey's Tavern
When the weather turns brisk, you'll always find hot cocktails on the menu at William Jeffrey's Tavern. For home holiday entertaining, Skidmore suggests three fan favorites: mulled wine, hot buttered rum and the Tom & Jerry, a rich, warm eggnog that's popular at Christmastime. (The latter drink was reportedly created at the Planter's House hotel in St. Louis in the early 1850s by famed bartender "Professor" Jerry Thomas, and was once the national wintertime beverage.) "It's really a special cocktail," says Skidmore, who lives in Falls Church. "When done right, it is particularly indulgent and should be saved for the most special of occasions." Such as a party with your friends.
Make This:
Tom & Jerry
The batter (enough for 10 cocktails)
3 large eggs, separated
¹/8 teaspoon cream of tartar (optional)
¼ teaspoon aged rum
1 pinch each of ground cinnamon, mace (or nutmeg), allspice and clove
1 cup superfine sugar
Per cocktail
2 oz. (¼ cup) batter (see above)
1 oz. cognac
1 oz. aged rum, preferably Jamaican
¼ cup hot milk
Freshly grated nutmeg
To make the batter:
In a medium bowl, beat the egg whites and cream of tartar until stiff peaks form. In a large bowl, beat the egg yolks, rum and spices. Gradually beat in the sugar. Fold in the egg-white mixture. Cover and refrigerate, preferably overnight and up to two days. Makes 20 oz.
To make the cocktail:
Spoon the batter into the bottom of an insulated mug or preheated Irish coffee glass. Add the spirits. Slowly top with hot milk until the batter soufflés above the rim of the glass. Garnish with grated nutmeg.
Pro Tip:
You can batch the second part of the recipe and serve a group of 10 in as much time as it takes to mix up a single cocktail.
Serve With:
Holiday cookies, cakes, cupcakes and pastries.
Winter Fiesta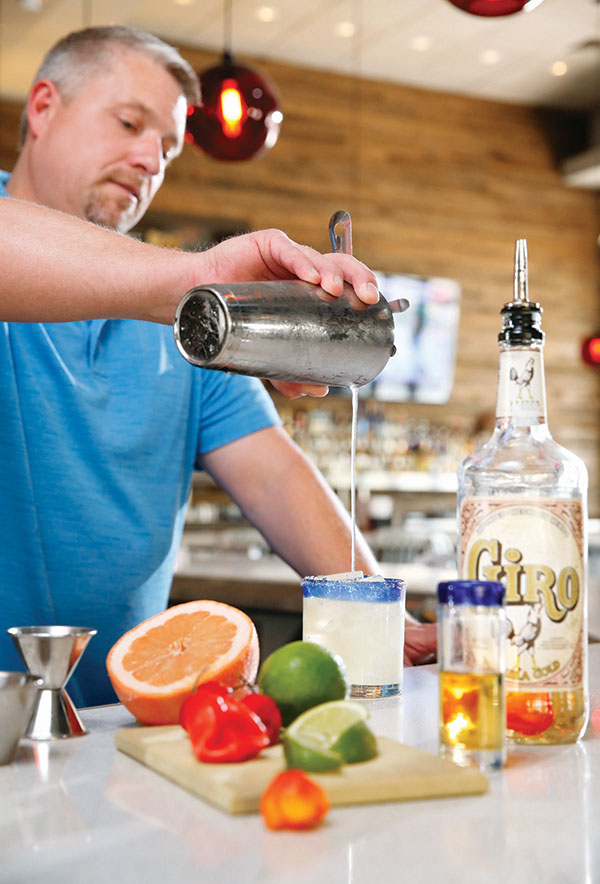 Scott Clime mixes up a Mala Suerte cocktail. Photo by Jonathan Timmes.
Scott Clime, wine and beverage director, Passion Food Hospitality
Need an antidote to winter's grays? Why not go festive with colorful margaritas and other tequila-based cocktails? Nothing like a good jolt of fermented agave to warm the insides. Clime, who runs the beverage programs at several area restaurants (one of which was Fuego Cocina y Tequileria, before it sadly closed in late October) says he always keeps three or four bottles of mezcal—often referred to as tequila's smoky cousin—on hand at his Arlington home to offer guests a tasting. Fuego may have issued last call, but you can keep its fiery spirit alive by sampling a few of Clime's mezcal favorites (see his list below) and by mixing up one of his favorite cocktail recipes.
Try These:
Del Maguey Mezcal Chichicapa
A silver mezcal named for a small village (elevation 6,000 feet) in Oaxaca's mountains. Made from 100 percent espadín agave. Brings distinct smokiness with hints of butterscotch and mint.
Pierde Almas DoBaDaan Mezcal
A silver mezcal made from 100 percent agave in southern Oaxaca, naturally fermented in wooden vats and double-distilled. Look for apple and clove notes.
Ilegal Anejo Mezcal
Made in the Tlacolula Valley of Oaxaca from espadín agave, double-distilled. The amber-colored spirit is aged for 13 months in oak and emerges with pineapple, orange, cherry and dark chocolate notes.
Make This:
Mala Suerte Cocktail
17 servings
1 bottle (750 ml) silver tequila
4 habañero peppers, sliced thin (wear gloves!)
2 cups grapefruit juice
Juice of 4 limes
1 cup agave nectar
Sugar (for glass rims)
Combine the tequila with the habañero peppers in a large, glass, airtight container and infuse for at least five hours (preferably three to four days). Strain the tequila and combine with the rest of the ingredients in a punch bowl or carafe. Serve over ice in a rocks glass rimmed with sugar.
Pro Tip:
To save tim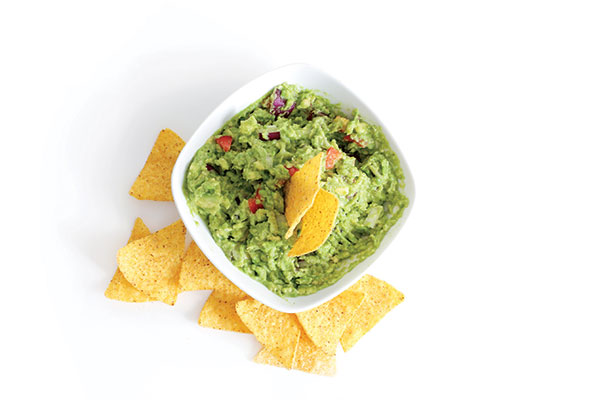 e, you can mix your cocktails (such as the Mala Suerte recipe at left) in batches and have them ready to go in clear decanters or carafes. Then shake with ice and serve straight up or on the rocks to order. For designated drivers, teetotalers and those who don't drink booze, be sure to stock alternatives, such as Mexican beers, fruit juices, soda and sparkling water from your local bodega.
Serve With:
Ahi tuna taquitos, guacamole and chips, mini tacos, empanadas, quesadillas, ceviche.
Holiday Beer Bash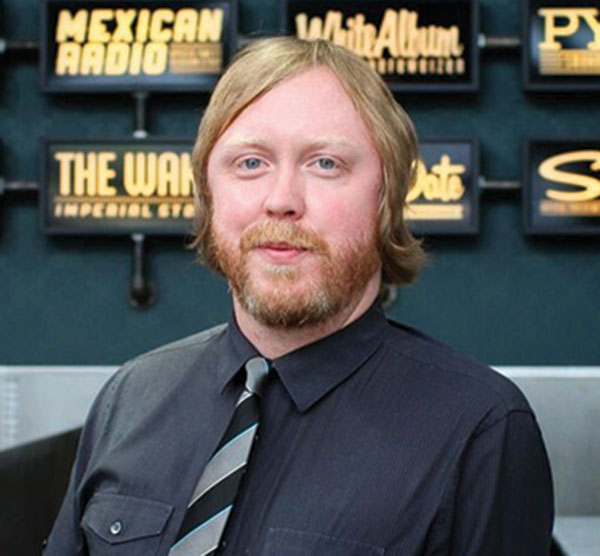 Photo by Stephanie Breijo.
Greg Engert, beer director, Neighborhood Restaurant Group (NRG)
If you're a suds connoisseur, keep it local and plan a gathering featuring some of Virginia's finest craft brewers. For the season, Engert—who oversees the beverage programs at Rustico, B Side and The Evening Star Café, among other  NRG restaurants—recommends strong, heady ales. (You'll find a nice selection at local purveyors like Arrowine and Westover Market.) Refrigerate well, then remove them 10 to 15 minutes before party time and place them in a metal bucket without ice. Their flavors will bloom at around 55° F. For glassware, Engert says, wineglasses work well (yes, wineglasses). They are perfect for swirling, nosing and tasting the complexity of these quaffs.
Try These:

Port City Tidings (Belgian-Style Blond Ale – 7.8% alcohol by volume)
Golden-hued, bone-dry and elegantly spiced. Brewed in Alexandria with Maryland wildflower honey and Virginia wheat.
AleWerks Marley's Lament (English-Style Strong Ale – 8.0%)
Brewed in Williamsburg. Balances flavors of dark bread, caramel, orange peel, honey, vanilla, cinnamon, ginger, nutmeg and clove.
Blue Mountain Blitzen (Belgian-Style Strong Dark Ale – 7.0%)
From Afton, Va. Ruby-red and rich on the palate with aromas of raisin, plum and berries and clove-like notes.
Champion Hogwaller Scramble (Oatmeal Stout – 8.0%)
Brewed in Charlottesville with local chocolate from Gearharts Fine Chocolates and two different types of ground coffee.
Pro Tip:
Purchase a few extra bottles or cans of the darker, stronger varieties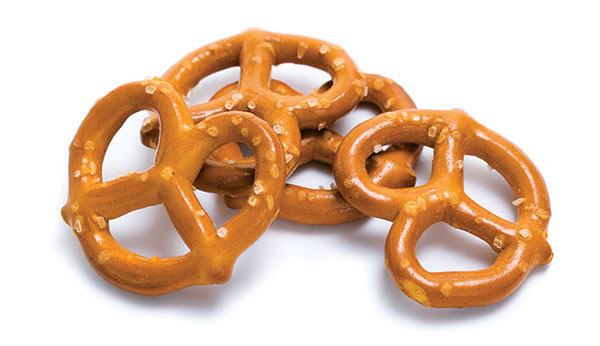 for aging. Set them standing up—not on their sides—in the darkest, coolest spot of the house (ideally cellar temps or slightly cooler) for future consumption. In three to five years their flavors will become alluring, toasty, nutty and fig-like, like sherry or port, and they'll be perfect for comparative tastings.
Serve With:
Pretzels, assorted cheeses (heavy on the cheddars), sausage bites (baconwurst, chorizo, pickled half-smokes, bierwurst) and charcuterie.
Wine Soirée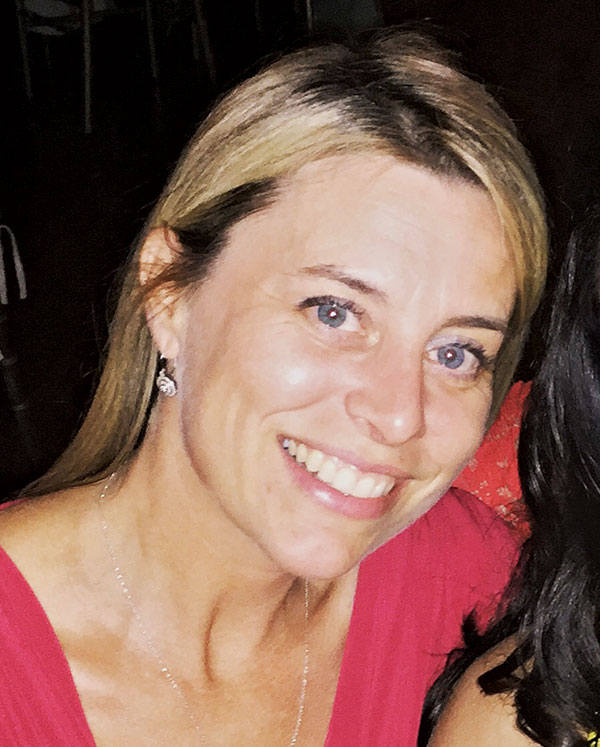 Wendy Buckley, owner, Screwtop Wine Bar
Every November, Screwtop Wine Bar hosts a holiday party for its wine club members, showcasing the season's tastiest vinos with tips on how to host a similar shindig at home. For planning purposes, Buckley (who has been known to throw a party or two at her house in Arlington) says that in cooler months, party guests generally split 50-50 in their preference for red or white. Quantity-wise, plan on one bottle for every two guests. If you're expecting 20 guests, 10 bottles should do it, but you might as well buy 12, given that most wine sellers offer discounts by the case. Below, you'll find Buckley's current formula for a perfectly good time. Prices range between $14 and $25 per bottle at Screwtop.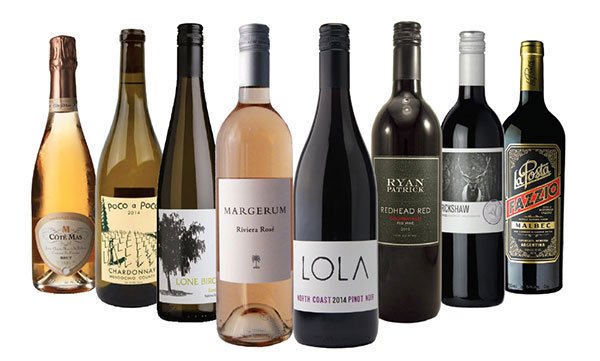 Try These:
Sparkling:
Côté Mas Brut NV, France
Drinks like a dry Champagne at a third of the price, with hints of honey, acacia wood and crystalized lemon.
Un-oaked white:
Poco a Poco Sauvignon Blanc 2015, California
Two words: lemon curd!
Off-dry white:
Lone Birch Riesling 2015, Washington State
Crisp and refreshing with vibrant acidity and lingering nuances of apple and pear.
Dry rosé:
Margerum Riviera Rosé 2015, California
This Grenache-based rosé brings a touch of effervescence on the palate, with zesty lime, peach and watermelon.
California pinot noir:
Lola Pinot Noir 2014, California
Notes of cola, blackberries, cherries and vanilla cedar.
Red blend:
Ryan Patrick Redhead Red Blend 2014, Washington State
Black cherry, raspberry, chocolate, savory herb and
red currant.
Cabernet:
Rickshaw Cabernet 2014, California
Cassis, plum, fresh blackberry
and espresso.
Malbec:
La Posta Fazzio Malbec 2014, Argentina
Rich and opulent with hints of chocolate and eucalyptus.
Pro Tip:
Some people get nervous about opening wine in front of others, so make sure you've popped the cork on at least one bottle of each wine you'll be serving. Leave an opener close by for the rest. And supplement your drink offerings with beer, sparkling water and perhaps a wine-based cocktail, such as sangria.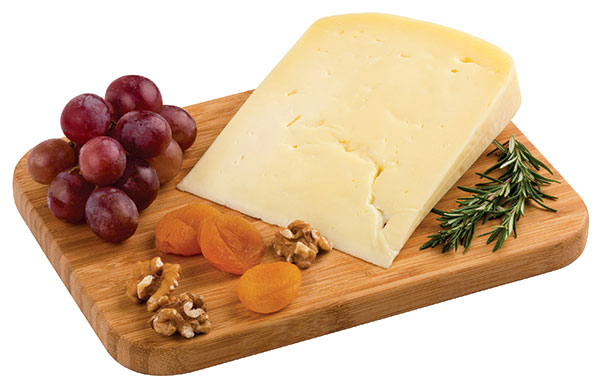 Serve With:
Assorted cheeses, including cow, goat and sheep's milk options. Be sure to mix soft, semisoft and hard types (plus one mild blue cheese). As accompaniments, try dried apricots, roasted nuts, grapes and apple slices.
David Hagedorn is the dining columnist for Arlington Magazine and Bethesda Magazine, and will likely be found at one, if not all, of these parties during the holiday season.