Trying to Climb Everest
Former Arlington resident Andrew Towne aimed to climb the world's highest mountain this spring.
Andrew Towne steps onto the treadmill and sets the incline as high as it will go. He's wearing a backpack filled with 60 pounds of sand. He moves the speed up to 3.5 mph and sets the time: one hour. Then he marches.
In the weeks that follow, he'll increase the weight on his back by as much as 110 pounds. This is no ordinary workout, and it's not military boot camp. He's training to climb Everest.
"I get a lot of weird looks, for sure," he says of his gym regimen.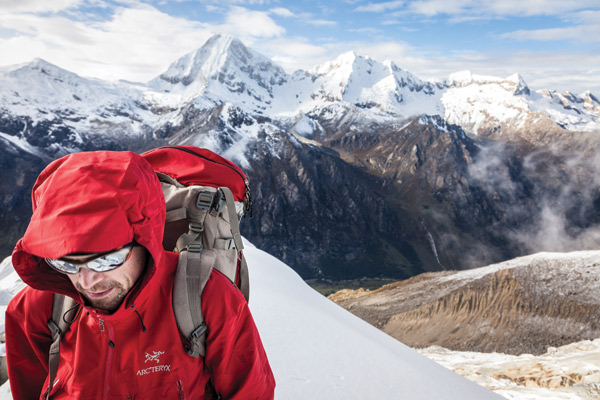 Photo by Smileysproject.com
Suffice it to say the terrain in Nepal will be a bit more challenging than it is in Arlington, where the highest vertical point is 461 feet and where, from 2005 to 2011, Towne lived in Rosslyn and Ballston while working as an analyst for the CIA and as a contractor for General Dynamics.
But Towne, who is now finishing up a joint MBA and law degree at the University of Pennsylvania, is no slouch. The 33-year-old has already climbed Mount Rainier in Washington state, Mount Kilimanjaro in Tanzania and Mount McKinley in Alaska, among others. He holds an undergraduate degree from Yale. He's fluent in German, Swahili and Italian.
The Everest expedition this spring is his latest fundraiser for Youth for Understanding, a nonprofit that organizes international exchange programs for students. Towne has served on its D.C. board of trustees since 2013, but his ties to the organization date back to high school, when he spent his junior year abroad in Germany through one of its exchange programs (he later took a year off from college to study in Kenya).
"[The experience] forever changed my life," he says, noting the confidence it instilled in him at a young age.
Now he's intent on paying it forward. Or upward. He's asking donors to sponsor him by the foot or meter on a Himalayan trek that will likely span a cumulative vertical climb of about 25,000 feet. So far, he's raised close to $10,000 from sponsors, including Arlington-based outfitter Casual Adventure, which is also providing his gear for the trip.
Of course fundraising is the easy part. Since the 1950s, only about 4,000 people have succeeded in summiting Everest, whose highest peak sits in the clouds at 29,000 feet.
Towne is well aware of the dangers. He has dog-eared Jon Krakauer's acclaimed book Into Thin Air, and he's all too familiar with the admonitions of veteran climbers: Respect the mountain. The weather may not cooperate.
Injuries may pop up. Things won't go as planned. And there are no guarantees of reaching the top, even if it's a dream you've been chasing for more than a decade.
On this point, his attitude is Zen-like: "One has to enjoy the journey," he says.
Nevertheless, preparation is key. In February, he trained on a combination of ice and rock in New Hampshire's White Mountains, honing his skills and "getting [his] systems dialed."
His gear includes hard-core thermal boots and durable layers for climbing in different weather conditions. To sleep, he'll squeeze into a down onesie resembling a space suit and tuck into a sleeping bag designed to withstand temperatures 40 degrees below zero (a reasonable expectation).
More training will follow upon his April arrival in Kathmandu, where he'll spend another eight weeks traversing up and down the mountain's midpoints to get used to the altitude. The base camp lies at 17,000 feet, he explains, and climbers who are exposed to extreme changes in elevation too quickly can develop fluid in their lungs or brains.
Once acclimated, his group of 50 or so climbers will wait for clear weather and a green light to proceed in their attempts to reach the summit. The last few thousand feet alone could take 10 to 12 hours to scale.
What does a person do after visiting the top of the world? Towne's already got a job lined up in Minneapolis. He says he hopes to return to Arlington (and foreign policy) at some point. But for now, he's focusing on the tasks at hand. Whether you're climbing a mountain or building a career, he says, there's only one way to proceed: "You put one foot in front of the other." n
Editor's Note: Andrew Towne was at Everest Base Camp when the first earthquake struck Nepal on April 25, but was not injured. He spent two days assisting with relief and reconstruction efforts before returning stateside. See his first-hand account of the events that transpired at http://bit.ly/1B7oJmg