Where to Eat and Drink in Crystal City
Arlington's airport-adjacent neighborhood is worth a trip.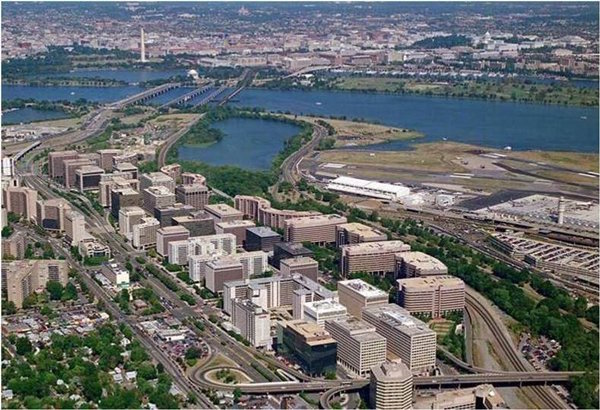 An aerial view of Crystal City. Photo via Crystal City BID
Whether it's the neighborhood you call home, the place you visit for a quick bite before a flight, your go-to place to grab a drink with friends after work, or where you choose to stay during a trip to the nation's capital, Crystal City sees a lot of action.
Being close to the Reagan runway and all those airport hotels means chains, and plenty of them. But that's not all there is to the local dining scene. While we don't mind stopping by Legal Sea Foods or Ruth's Chris from time to time, it's the hidden gem local restaurants that keep us coming back.
The New York Times recently praised the Arlington neighborhood for rebooting itself with new tech start-ups, commercial tenants and restaurants, likening Crystal City's relationship with D.C. to a Brooklyn-Manhattan sort of thing.
Is Crystal City the new Brooklyn? Well, maybe not quite yet. But dig a little deeper, and it's clear that the bustling 'hood goes well beyond the generic.
WEEKEND BRUNCH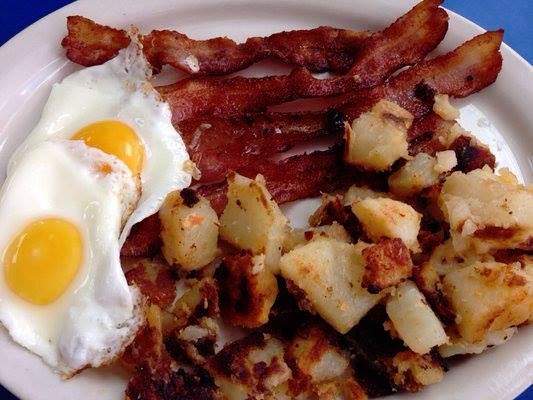 Breakfast at Bob & Edith's Diner is served 24/7. Photo via facebook.com/bobandedithsdiner
Bob & Edith's Diner
Those looking for a solid diner experience will find it at Bob & Edith's. The Crystal City restaurant is one of three Virginia locations, all serving up a menu of familiar favorites. Breakfast options include steak and eggs, biscuits and gravy, omelets, hotcakes and more. Earlier risers (or night owls) take note: The diner is open 24 hours, so you can get your bacon-and-eggs fix any time.
539 S. 23rd Street, Arlington; 703-920-2700, facebook.com/BobandEdithsDiner
Freddie's Beach Bar & Restaurant
Trade in your usual coffee-fueled plans for a brunch full of bubbles. Freddie's Sunday brunch features a big buffet and plenty of champagne from 10 a.m.-3 p.m. Not feeling the buffet? Choose from a small a la carte menu including omelets, pancakes and waffles. The bar touts itself as one of northern Virginia's only LGBT (and straight-friendly) bars, and stays busy beyond brunch with karaoke, drag shows and more.
555 S. 23rd Street, Arlington; 703-685-0555, freddiesbeachbar.com
GRAB-N-GO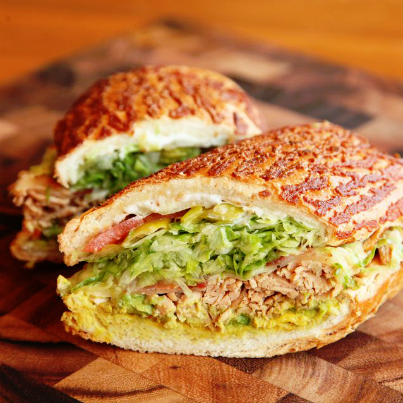 Bozzelli's specializes in subs and pizza. Photo via facebook.com/Bozzellis–Deli–Crystal–City
Bozzelli's Italian Deli
With five locations in the D.C. metro area, Bozzelli's has built a reputation for serious sandwiches. Call in your order, or order online to indulge in an Italian meatball, eggplant parm or steak-and-cheese sub. If you're feeling the need for extra veggies, try the artichoke salad or grilled chicken pesto salad. And for those celebrating a cheat day, there's always the mac-n-cheese topped Mic Mac pizza.
2600 Crystal Drive, Arlington; 571-970-4570, bozzellideli.com
Kabob Palace
Many swear by this 24-hour establishment for late night eats, but we prefer to swing by in the less-crowded afternoons. The Palace's lengthy Middle Eastern menu includes tender lamb, chicken and beef kabobs, plus hearty sides of chickpeas, lentils, spinach or rice. Daily specials include options for both meat eaters and vegetarians. Call ahead for carryout, as orders can back up quickly.
2315 S. Eads Street, Arlington; 703-486-3535, kabobpalaceusa.com
BEYOND BASIC DINNER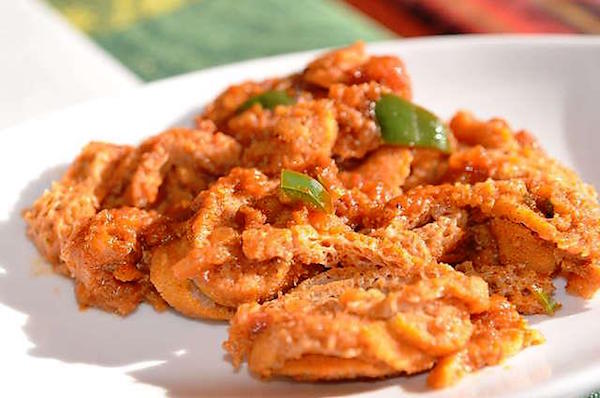 Enjera specializes in traditional Ethiopian cuisine. Photo via facebook.com/enjera–restaurant
Enjera Restaurant
Ethiopian cuisine is a favorite in D.C., and Enjera brings the same traditional dishes to Crystal City. The restaurant is named for the spongy, sourdough flatbread that's used to scoop up and eat dishes like doro wat (a spicy chicken stew) or kitfo (marinated rare ground beef). Vegetarians and vegans can also find dishes to enjoy, including spiced lentils and chickpeas. The two-story restaurant includes patio seating and is open late, in case you need a kitfo fix at 10 p.m.
549 23rd St. S, Arlington; 703-271-6040, facebook.com/enjera–restaurant
Neramitra Thai
This recently renovated Crystal City restaurant specializes in all things Thai and is a neighborhood favorite for classics like pad thai, curries and tom yum noodle soup. The extensive dinner menu includes several vegetarian options along with a full beer and cocktail menu.
2200 Crystal Drive, Arlington; 703-413-8886, neramitra.com
Mezeh Mediterranean
It's easy to see why regulars at this chainlet describe it as a Mediterranean version of Chipotle. The quick-service restaurant (which has six locations in Northern Virginia and Maryland) has customers choose between a rice bowl, salad bowl, flatbread wrap or pita, customized with a choice of proteins and toppings, including chicken shawarma, falafel, lamb kefta and steak shawarma. Complete your meal with pita chips, hummus, roasted corn, olives, tabbouleh or baklava. Need dinner in a hurry? Order ahead online for quick carryout.
2450 Crystal Drive, Arlington; 703-685-9907, mezah.com
HAPPY HOUR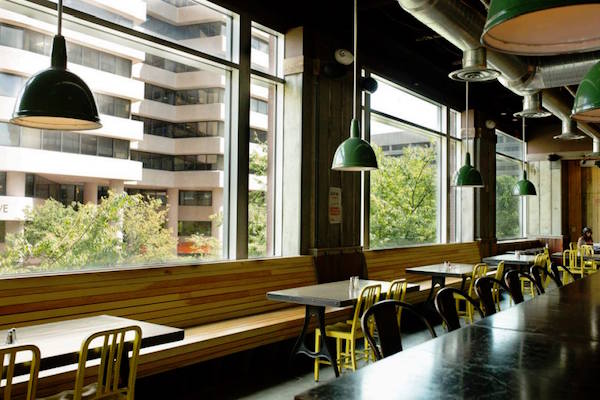 The view at Highline RxR in Crystal City. Photo via facebook.com/highlinerxr
Highline RxR
Craft beer lovers will appreciate the variety of brews —including several local options— on tap at this industrial-chic spot. Grab a regular pour or try a few 4-ounce tasters of beers from breweries like Flying Dog, Left Hand, Port City, Devils Backbone, Great Lakes and more. Stop in on Tuesday to pair your pint with 3-for-$8 tacos.
2010 Crystal Drive, Arlington; 703-413-2337, highlinerxr.com
Crystal City Sports Pub
If you're craving a cold beer after work, Crystal City Sports Pub can provide. The expansive bar and restaurant features ample seating (and flatscreen TVs) in its main dining room, plus separate areas for pool and a few video games spread over several floors. Happy hour runs 4-7 p.m. Monday through Friday with varying specials including half-price appetizers and draft beers.
529 S. 23rd Street, Arlington; 703-521-8215, ccsportspub.com
Jaleo​
Helmed by celebrity chef José Andrés, Jaleo is known for its extensive tapas menu at locations in D.C., Bethesda, Las Vegas, Mexico City and, yes, Crystal City. Stop by from 4:30-7 p.m. daily for the restaurant's "Sangria Hour" featuring $4 glasses of sangria and discounted select tapas. Need to grab a bottle of vino to go? The Crystal City location boasts an all-Spanish wine shop.
2250 Crystal Drive, Arlington; 703-413-8181, jaleo.com