Home Plate November/December 2013
Gourmet tea, holiday catering, Iberian staples and more
Fit to a Tea
A sip may say it all, but another way to judge the quality of a fine tea is by its aroma before it is brewed. The "Sniffing Wall" at Capital Teas' newest location in the Mosaic District in Merrifield allows customers to do just that. Here, you can sniff your way through 100 teas and herbal blends displayed in glass jars—an olfactory bonanza of earthy, smoky, sweet, spicy and complex combinations. The 900-square-foot shop also has a tea bar serving a variety of hot and cold brews, including bubble tea. Once the store is fully licensed, the bar will offer tea-infused beer and wine, too.
The owners of the Annapolis-based chain are Peter Martino and his wife, Manelle, a fifth-generation tea merchant with family roots in Sri Lanka (the country formerly known as Ceylon). They offer these recommendations, based on common customer requests:
To lose weight: Oolong is said to enhance metabolism and provide a sated feeling.
For an antioxidant boost: Matcha Symphony, a pulverized organic green tea from Japan, is reputed to be loaded with fiber and free-radical protection.
To wake up: Mexican Mango Chili Mate, inspired by an Aztec recipe, has as much caffeine as coffee, plus additional stimulants.
To fall asleep: Nile Delta Chamomile provides a calming effect and apple-like flavor.
To transition from coffee: Russian Caravan, a blend of Chinese Keemun and a pine-smoked Lapsang, is aromatic, full-bodied and highly caffeinated.
Capital Teas, 2910 District Ave., Merrifield, 888-484-8327, www.capitalteas.com
Party On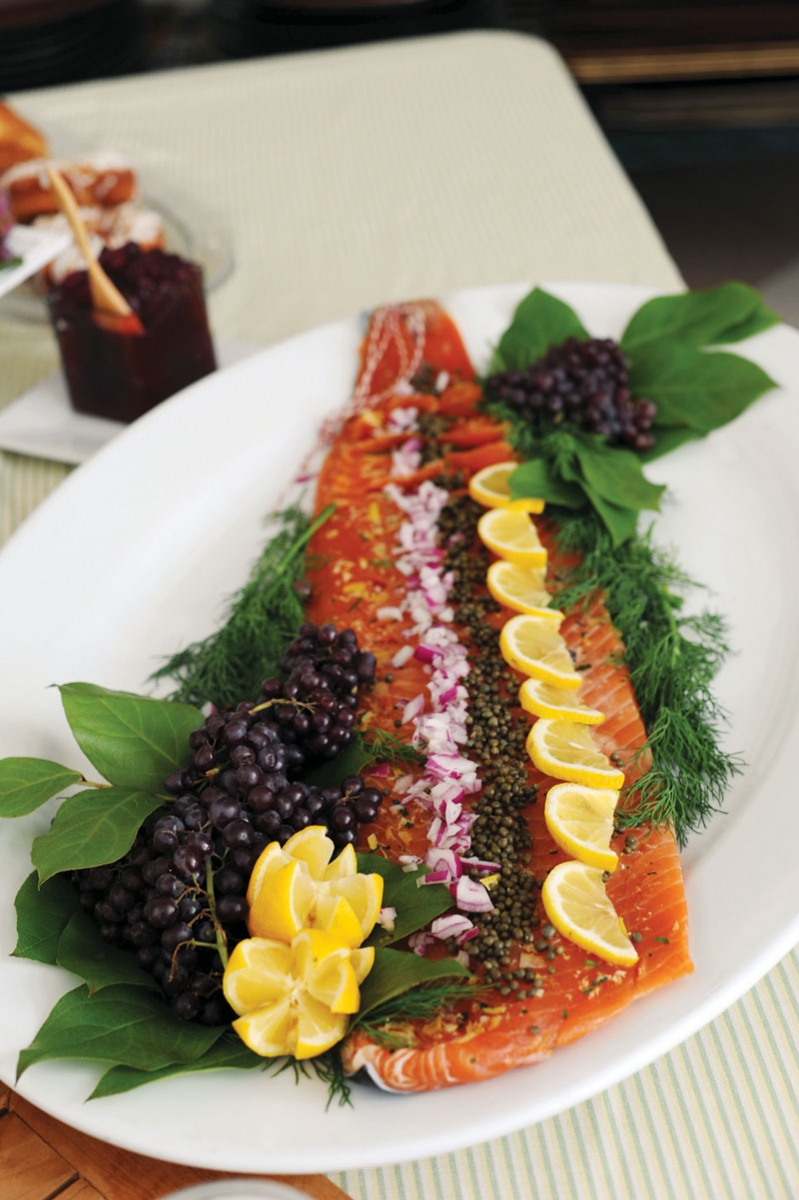 No time to cook this holiday season? Neighborhood Restaurant Group's ever-expanding culinary empire (think Buzz Bakery, Red Apron butcher, Tallula and Rustico) now includes District Provisions, a catering outfit that delivers the best of the group's collective brands to area homes and offices. The team has put together an impressive menu of breakfast, lunch and dinner options, emphasizing farm-to-table ingredients from local growers.
If you're hosting during cocktail hour, get the party rolling with pretty canapés of citrus-cured salmon gravlax on bagel chips with whipped goat cheese and fennel—or, perhaps, cheddar-and-scallion gougeres, stuffed with artichoke filling. For the main attraction, try the bourbon- and sweet-mustard-glazed country ham with mini sweet-potato biscuits. And for dessert? Pastry chef Tiffany MacIsaac and her staff turn out seasonal pies, mini cheesecakes and cupcakes. Plus, they've mastered the art of the doughnut.
Menu selections are priced per person with a minimum of 12 people per order. In addition, there is a charge of $25 for deliveries in Arlington, Falls Church and McLean.
District Provisions, 202-524-6801, districtprovisions.com
Hot Stuff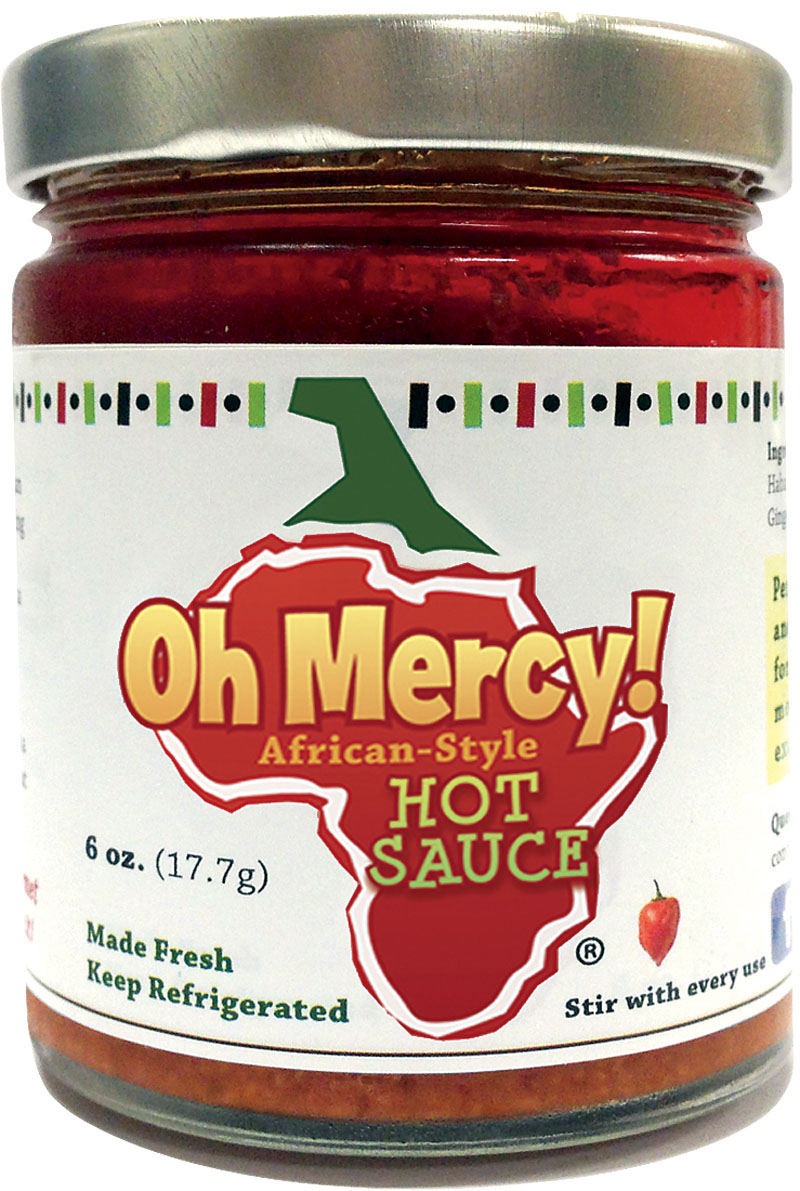 Mercy Bloomgarden's broad smile lights up each time a customer wanders over to sample her hot sauces on smidgeons of fried plantain at the Falls Church Farmers Market. She prepares her top-selling "Oh Mercy!" and even hotter "Mercy Me!" African-style hot sauces ($7 each, for 6 ounces) just as she did at her mother's side in Ghana's capital, Accra, combining canola oil with a blend of fresh spices, ginger, garlic, onion, tomato and habanero chili peppers.
As one of 17 kids growing up in a poor family, "we couldn't afford meat," she says, "but a little of our Ghana gravy on beans or fried fish helped to stretch the budget."
In addition to her terrific sauces, Bloomgarden sells healthy salsas, soups and grain- and bean-based salads. The Ghanaian Black-Eyed Beans ($6 for 16 ounces) have a distinctive ginger kick, and her Bulgur, Feta, Basil, Spinach salad ($7 for 16 ounces) is a balanced meal in itself. But my favorite is the Quinoa Mix Salad ($5 for 8 ounces), enlivened with fresh mint, lime zest and dried cranberries.
You'll find Bloomgarden at the Falls Church Farmers Market on Saturdays, 8 a.m. to noon, 300 Park Ave., Falls Church (City Hall parking lot). Her products are also sold at The Organic Butcher of McLean, 6712 Old Dominion Drive, McLean, 703-790-8300, theorganicbutcher.com; and at The Local Market, 246 West Broad St., Falls Church, 703-536-6123, thelocalmarketva.com.
Oh Mercy! African-Style Hot Sauce, ohmercyhotsauce.com
106
Number of pounds of complimentary roasted peanuts (in the shell) consumed each week at Rocklands Barbeque and Grilling Co. on Washington Boulevard in Arlington. www.rocklands.com
Iberian Staples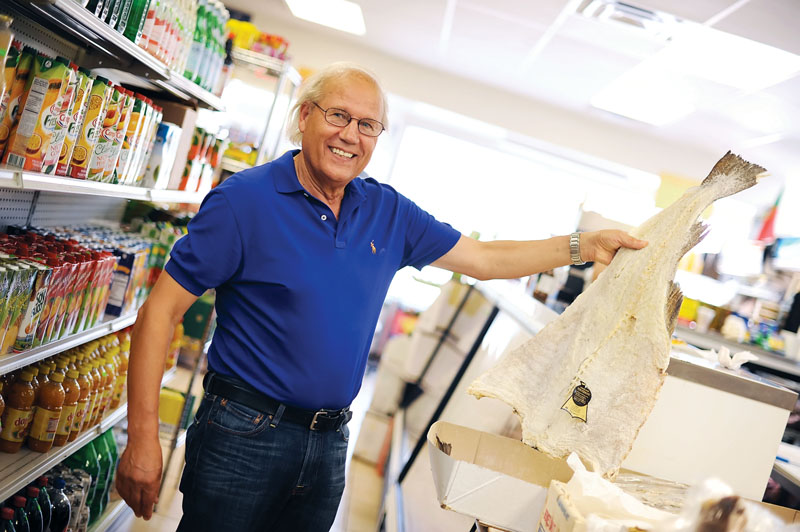 Some families celebrate special occasions with a roasted turkey or standing rib roast, but locals of Spanish, Portuguese and Brazilian descent head to a specialty food market on the corner of Washington Boulevard and North Pershing Drive for their holiday must-haves—say, a fresh, 8-pound octopus or a 15-pound whole dried cod.
"They come from all over during the holidays," says Christopher Baptista, whose father, Augusto, a native of Lisbon, opened the European Foods grocery shop 21 years ago.
"People from the World Bank and the embassies are our regular customers." (And most know that it's best to reserve their octopus a week in advance.)
In addition to importing seafood, the Baptistas offer a full butcher shop, where they make five kinds of traditional sausages and take special orders for suckling pig and baby goat.
One also finds a large selection of wines and cheeses from the homeland, as well as a variety of imported cured and smoked sausages. And the holiday shelves are stocked with festive cakes, pastries and breads made by Portuguese-owned bakeries in the historic Ironbound section of Newark, N.J.
European Foods, 2700 North Pershing Drive, Arlington, 703-524-6800, www.brazilianportuguesefood.com