Sunday Special – La Cochabambina Lunch Truck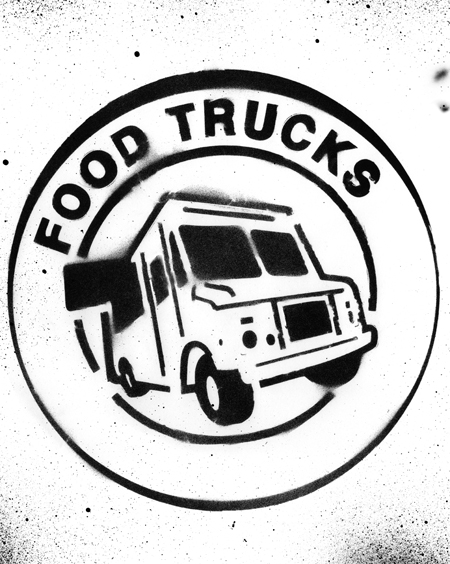 Every Sunday (and only on that day), you can find three or more Bolivian food trucks parked on Arlington Boulevard, near the intersection of Annandale Road in Falls Church. One, in particular, draws crowds at midday and into the afternoon, with customers waiting in a line that sometimes stretches 30 or more deep. That's why I stop for lunch at La Cochabambina. Lines seldom lie.
"For the quality, it's a good price and you get a lot of food," says Marco "A," a native of the city of Cochabamba in Central Bolivia, who is one step ahead of me in the queue. (On weekdays, he says, he frequents the owner's like-named restaurant on Little River Turnpike in Annandale.) "It brings back memories from home."
As we inch closer to the front, he is kind enough to assist me with a translation of the hand-printed, all-Spanish menu on the side of the truck. At his suggestion, I try the chicharron—delicious, chewy, Andean-rustic chunks of boneless pork ribs, flavored with oregano, garlic and lemon.
All meals are $10 and come with a choice (or combination) of white rice, boiled or fried potatoes and enormous mote corn kernels, as well as a salad of shaved and lightly pickled radish, carrot and red onion. Don't leave without picking up several little plastic tubs of the spicy green chili salsa. Here are some other options worth sampling:
Enrrollado: A "paté" of pork loin and skin
Charque: Dried and salted beef
Silpancho: Breaded fried beef
Pique: Chunks of beef and sausage
Puchero: Beef brisket with chickpeas and cabbage
Picante de pollo: Spicy chicken
Pato: Duck stew
La Cochabambina Lunch Truck, 6528 Arlington Blvd., Falls Church, 703-582-1781, lacochabambina.weebly.com. Hours: Sundays, 9:30 a.m. to 6 p.m