Where to Eat and Drink in Clarendon
Arlington's most food-centric Orange Line hub offers a bounty of dining and snacking options.
FAST CASUAL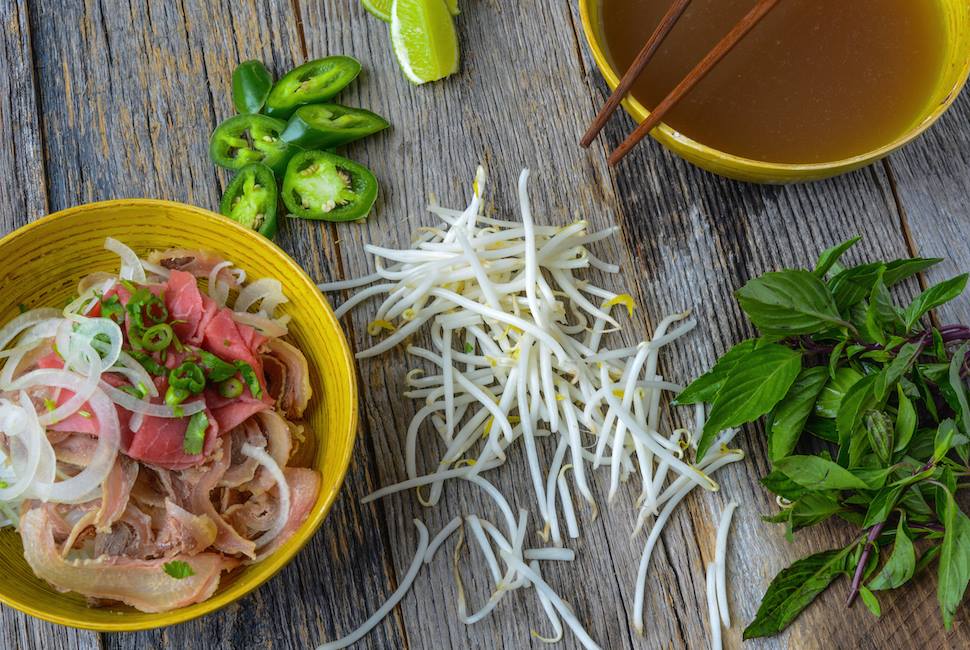 Pho at Four Sisters Grill. Facebook photo.
Though the Four Sisters Grill is a relatively new addition to the neighborhood, it serves as a worthy successor to the legacy of "Little Saigon." A more casual offshoot of the original Huong Que—"four sisters" in Vietnamese—which found its beginnings in Eden Center (now located in the Mosaic District), Four Sisters Grill does not sacrifice culinary quality for quickness, though orders do come out exceptionally swiftly. Menu items include bánh mÌ sandwiches generously stuffed with meat, as well as a good selection of rice and noodle dishes. There are gluten-free options, too.
3035 Clarendon Blvd., Arlington; foursistersgrill.com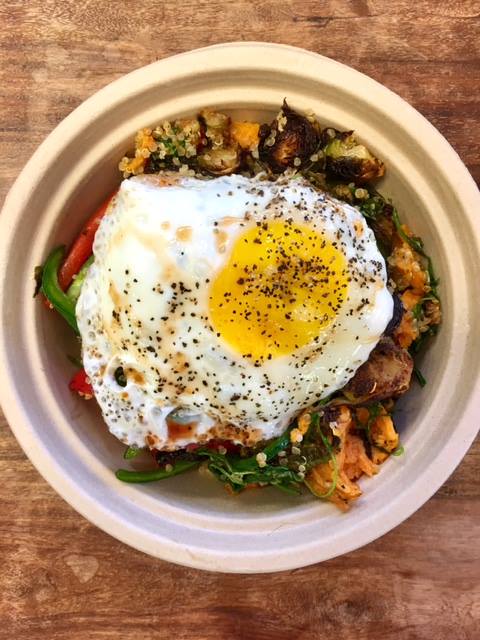 Breakfast at Bowl'd. Facebook photo.
Bowl'd offers made-to-older hot meals served in a bowl and featuring Asian, Mediterranean and Southwestern flavors. Don't miss the justifiably popular Coconut Green Curry Bowl—the green curry sauce adds the perfect amount of zesty sweetness to a refreshing assortment of jasmine rice, juicy veggies, and marinated chicken. Want to get your day off to a good start? The eatery recently introduced breakfast bowls that include eggs and roasted vegetables atop quinoa, drizzled with a spicy maple syrup. Customers can order the restaurant's signature bowls or build their own.
1028 N. Garfield St., Arlington; eatbowld.com