Where to Eat and Drink in Clarendon
Arlington's most food-centric Orange Line hub offers a bounty of dining and snacking options.
When the sun goes down in Arlington, the lights of Clarendon go up. This mile-long corridor, flanked with high-end shops and restaurants, is arguably the heartbeat of the county, frequented by 20-somethings and Baby Boomers alike. In recent years, Clarendon's restaurant scene in particular—once dubbed "Little Saigon" in homage to the Vietnamese restaurants that lined its blocks before the new millennium—has rapidly evolved, with an ever more diverse array of cuisines and price points. D.C. residents cross the river to meet friends at Clarendon's many bars, and families wait on weekends for a coveted spot at its brunch buffets. Given that the neighborhood boasts Arlington's highest concentration of restaurants, this is by no means an exhaustive list. But here are a few enduring local treasures and some more recent arrivals that are worth a taste.
LATE NIGHT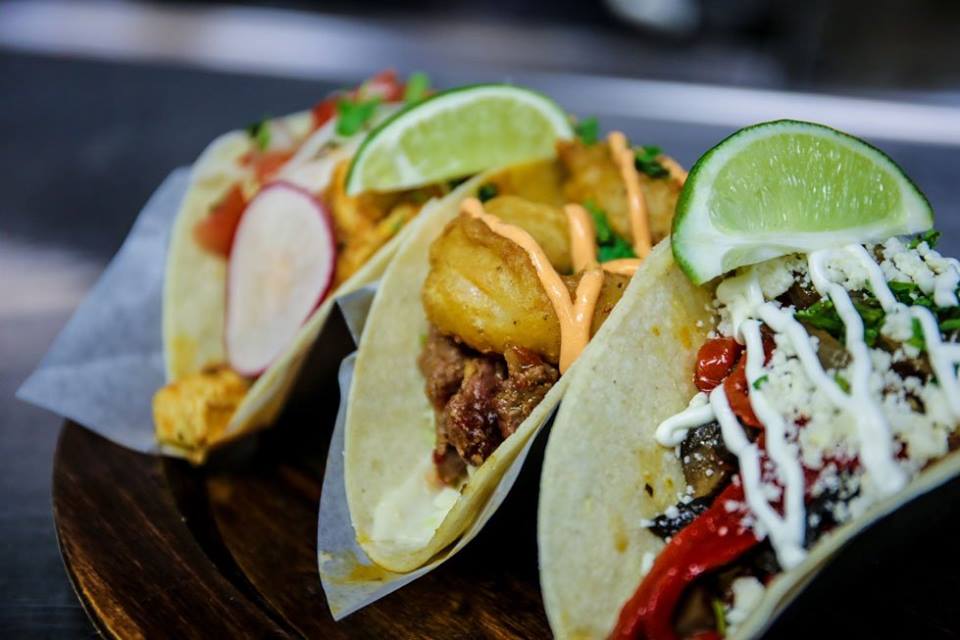 Tacos at Don Tito. Facebook photo.
A 2015 addition to Clarendon's first block on Wilson Boulevard (it's housed in the historic Oddfellows building), Don Tito has quickly established itself as one of Arlington's going-out mainstays. More than 75 varieties of tequila line the back walls of the bar, and the tacos are hand-crafted, with fillings such as fried avocado and pomegranate skirt steak. There's even a "taco of the week," and past offerings have included blackened salmon, fried oysters and calamari. Desserts reflect the theme: Customers can order a sundae served inside a sweet taco or a tequila key lime pie made in-house. At night, don't miss the bar's expansive, scenic rooftop, which is lined with tea lights and offers a coveted view of Arlington and D.C.
Open until 2:00 a.m. daily. 3165 Wilson Blvd., Arlington; dontitova.com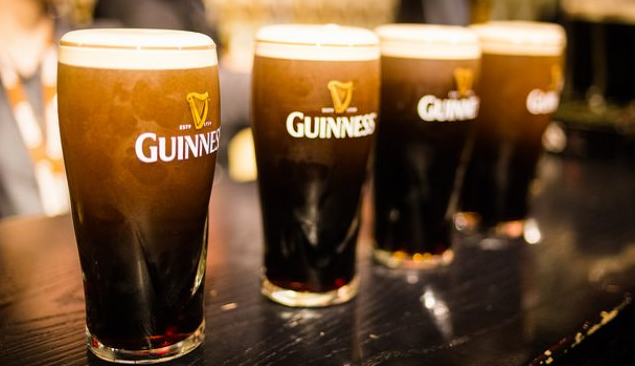 Facebook photo.
Located on the corner of Wilson Boulevard and Irving Street, O'Sullivan's is home to both traditional "pub grub" (shepherds pie, bangers and mash) and an extensive whiskey list (more than 120 varieties). Be sure to check its website regularly for updates on whiskey tastings. O'Sullivan's is a haven for Irish expats, who come here to watch their country's televised rugby and soccer matches, as well as listen to traditional live Irish music on the 17th of each month.
Open until 2:00 a.m. daily. 3201 Wilson Blvd., Arlington; osullivanspub.com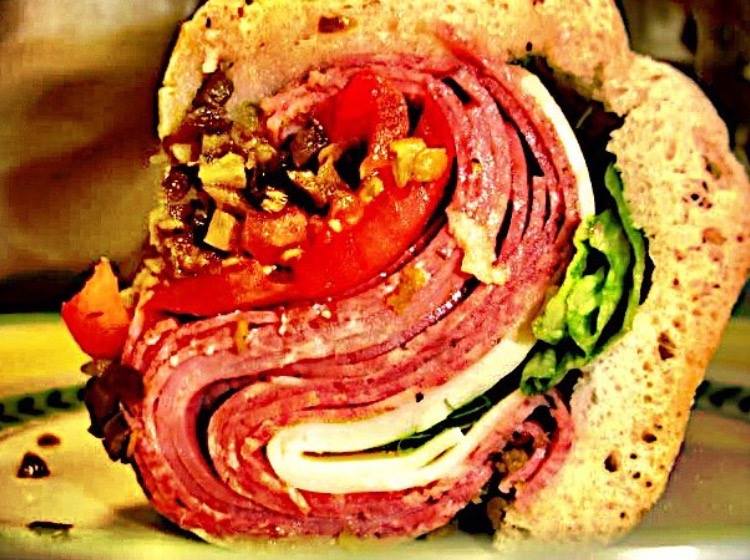 Hoagies at Bronx Pizza & Subs. Facebook photo.
Hankering for a taste of New York-style pizza? Bronx Pizza & Subs is the place to go for a quick fix of greasy goodness, from lunchtime until the wee hours. Slices have a thin crust that's foldable yet crispy, and among the more novel flavorings are honey barbecue sauce and alfredo sauce. Cold and hot hoagies, as well as calzones, are also on the menu. A collage of black-and-white photos of New York's grubbier days provides a homey touch.
Open until 11:30 p.m. Sunday-Wednesday, 3:00 a.m. Thursday-Saturday. 3100 Clarendon Blvd., Arlington; bronxpizzaandsubs.com