8 Great Hikes Close to Home
Can't-miss trails for when you want to get closer to nature.
Donaldson Run and Potomac Overlook Regional Park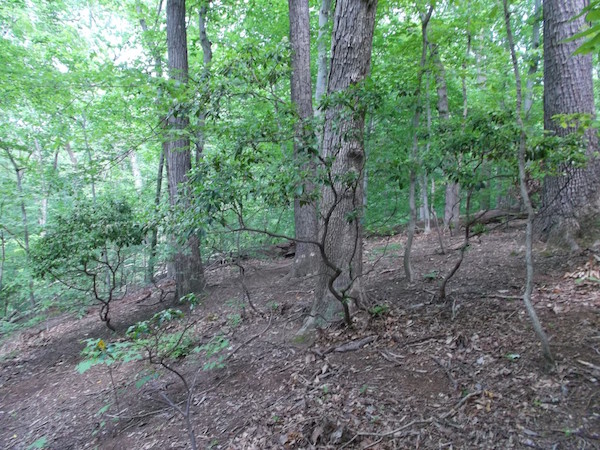 Photo via parks.arlingtonva.us
The 70-acre Potomac Overlook Regional Park is hidden in plain sight at the end of a residential road in North Arlington. The park includes a handful of short trails with Potomac River views along with a nature center with exhibits and live animals near the main parking lot.
Arlington Magazine writer Kim O'Connell recommends Donaldson Run trail for it's close view of the river.
"This often wide, natural surface trail crisscrosses back and forth across the rocky run—watch your step or your feet will get wet—until it ends at the river's edge, where it connects with the Potomac Heritage Trail.
"Although they're relatively easy, the rock-to-rock stream crossings offer a sense of adventure for kids and adults alike. Don't be surprised to find dogs off lead splashing in the stream and shaking off on the trail."
To find the park, map to 4628 26th St. North in Arlington.