Arlington's Hottest Musicians
Meet the biggest names in local music, from rising stars and Grammy nominees to legends of blues, bluegrass and reggae.
Calista Garcia
Calista Garcia's lips often move during her morning walk to school at H-B Woodlawn. "Sometimes a jogger will go by and that's when I realize I've just sung something really loudly," says the young singer-songwriter.
A rising ninth-grader, Garcia hasn't lived every song lyric she's ever composed. For instance: "I haven't had my heart broken," she says. But there's so much emotion in the genre she likes to call "romantic dribble"—so much potential for exploring characters and metaphors—that she can't help mining it when she writes folk and rock songs."I like to study human emotion," explains the 14-year-old.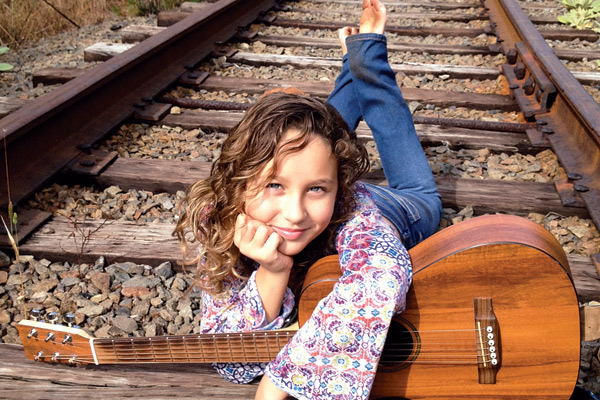 Courtesy Photo
Garcia, who plays piano, guitar, harmonica, a little bass and a little mandolin, has been writing her own songs since she was 10. In that time, her music has grown in complexity and sophistication, just as she has.This year, she wrote the musical score and lyrics for her school's production of Lizzy Strata, an adaptation of the Greek comedy Lysistrata.
"Her lyrics are wry and witty," says H-B theater and film teacher Tom Mallan, who arrived one morning to find a batch of songs waiting for him and was struck by how much they sounded like professional pop songs. Garcia had written them over the weekend, enveloped by the show's themes of protest and change."She's a creative machine," he says.
Outside of school, Garcia performs with The Diamond Dolls, an all-girl band that started at McLean's Bach to Rock music school and includes bass player Eliza Stuart from McLean and keyboardist Jenna Curry from South Riding (at press time, the search was on for a new drummer). Garcia, an Arlington resident, sings and plays lead guitar. The band hopes to release its first album this summer.
"[Calista] has a lot of talent and a lot of fire and a lot of passion," says Mark Schenker, a Bach to Rock teacher (he's also the bass player in the rock band Kix) who helped bring The Diamond Dolls together and works with Garcia on her songwriting.
"Ultimately, there's no telling what direction she'll go."
—Madelyn Rosenberg