Extraordinary Teen Awards 2014
The future is looking bright as these students find their calling.
Sarah Angell
Washington-Lee High School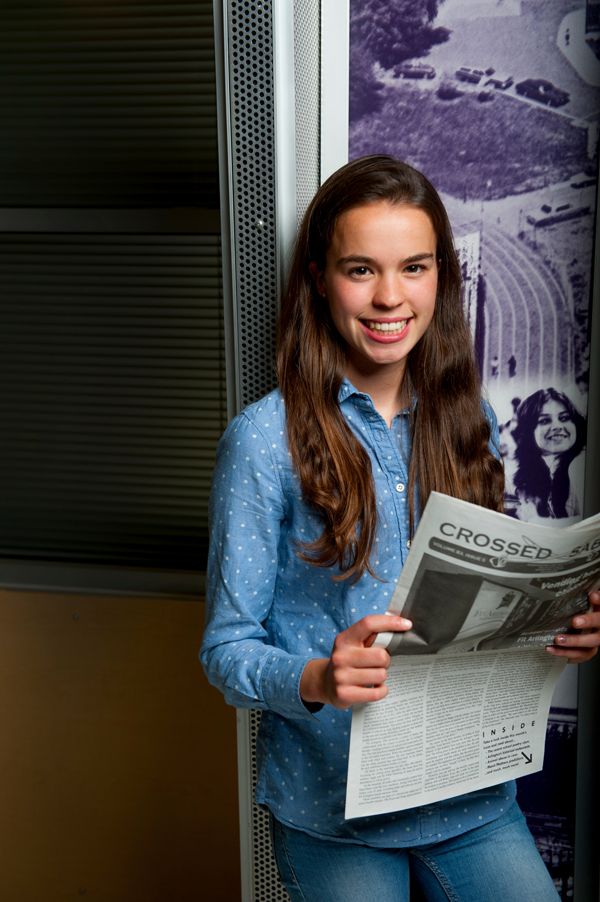 "I want to examine you medically." At least, that's what Sarah Angell thinks she said to her student host in Reims, France, during a study-abroad program. All she knows is that the girl dissolved into hysterics, then told her the correct way to say, "I'd like to visit you again."
Diplomacy and international misunderstandings fascinate Angell, who served as editor of her school newspaper and graduated this spring with an International Baccalaureate Diploma. "I was kind of embarrassed, but that's just how you learn to use the language," says the 18-year-old.
Last summer, she was one of 60 Virginia high school students chosen to attend the French program of the Governor's Foreign Language Academies, a three-week language-immersion program at Washington and Lee University in Lexington. She spoke only French from the moment she arrived until the moment she left.
Angell hopes to one day try her language skills in France again, or even in Quebec (she's a big fan of Louise Penny's mystery novels, set in a small town near Montreal). But first she's headed to Harvard University, where she was recruited to run track. A four-year member of Washington-Lee's track team, Angell ran the fastest mile in the region last fall and the second-fastest 1,000 meters in the entire state.
Running, she contends, is a universal language. "Everyone understands time. You can compare [your times] to anyone else in the world, whether they're running in Jamaica or France."
Off the track, Angell plans to take classes in international relations, study abroad, and maybe pick up Chinese or Arabic. No doubt she'll continue to serve as an ambassador—at least an informal one—of the philosophy that foreign language fluency is a vital skill.
"If you understand a language," she says, "then you understand the part of a culture that isn't even translatable into English."
—Laurie McClellan (photo by Michael Ventura)