Extraordinary Teen Awards 2015
Our second annual teen competition honors outstanding high school students in Arlington, Falls Church and McLean.
Grace Murray
McLean High School
Grace Murray isn't rattled by tight deadlines. In fact, the chief editor of McLean High School's The Highlander relishes the days of final production each month, when more than 50 students put their collective noses to the grindstone to get the award-winning newsmagazine on press.
"We stay after school for two nights, spending easily six hours a day editing," says Murray, who turns 18 in July and will attend the College of William & Mary in the fall. "It's my favorite part of the process."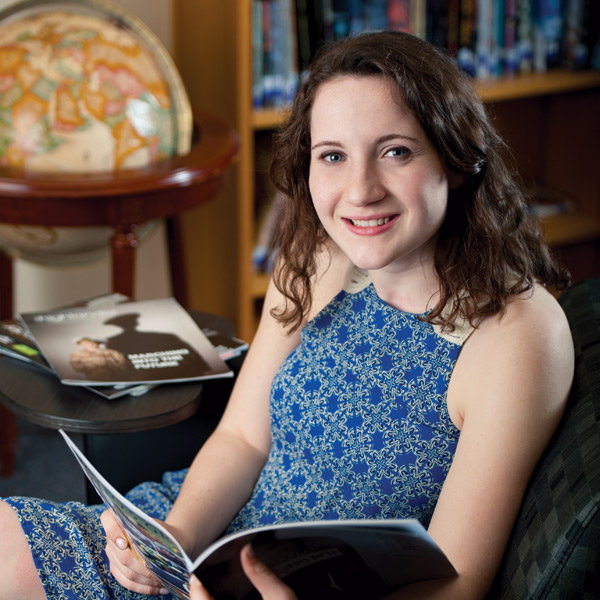 Photo by Michael Ventura
Last year, with Murray at the helm as a junior, The Highlander Online (the newsmagazine's corresponding website) was recognized as a National Scholastic Press Association (NSPA) Pacemaker finalist. It's not fluff. The publication offers not only movie reviews and school sports wrap-ups, but also in-depth reports on tough subjects like affirmative action, date rape and the pressures associated with the college acceptance process.
"Grace is compassionate and organized—she is both the glue that keeps our staff together and the oil that keeps it running smoothly," says journalism teacher Lindsay Benedict. Before graduating, Murray also tutored at the school's Writing Center and mentored as a "McLeader," helping to smooth the transition process for incoming freshmen.
Outside of school, she headed the McLean portion of Relay for Life of Langley-McLean, inspired by an aunt whose terminal brain cancer went into remission after she was accepted into a clinical trial. Last year, Murray's team raised more than $100,000 for the American Cancer Society.
As the oldest of seven siblings (her family lives near Tysons Corner), Murray is accustomed to taking charge.
"I'm constantly driving people around and babysitting!" she says. "Being in the car—someplace quiet where we can talk—[offers] some of my best times with my siblings."
—Jenny Sokol