10 Great Neighborhoods
Northern Virginia is in hot demand (the population of Arlington County alone has grown by 12 percent over the past decade), but certain neighborhoods are especially prone to scouting visits from would-be homebuyers.
When real estate agents talk about location, they're really talking about neighborhoods—those geographic amalgams of people, architecture and shared lifestyles that, together, establish a sense of place. But pinpointing what makes a neighborhood great isn't an exact science.
In polling more than 20 local agents, builders and architects (not to mention homeowners), we learned that our area's most desirable communities do have certain things in common—namely, interesting people; nationally ranked schools; bearable commutes; and ample parks, shops and other amenities that create a collective vibe.
But they also have their differences. Some provide a feeling of luxury and exclusivity; others stand out for their history or their connection to nature; still others pulse with the thrum of urban life. Proof, perhaps, that the places where we choose to live are not just about what we can afford or what's nearby; they also represent who we are and how we define ourselves.
Northern Virginia, as a whole, is in hot demand (the population of Arlington County alone has grown by 12 percent over the past decade), but certain neighborhoods are especially prone to scouting visits from would-be homebuyers, keeping their hopeful eyes out for the ever-elusive "for sale" sign. Here are 10 of them.
Arlington Ridge/Aurora Highlands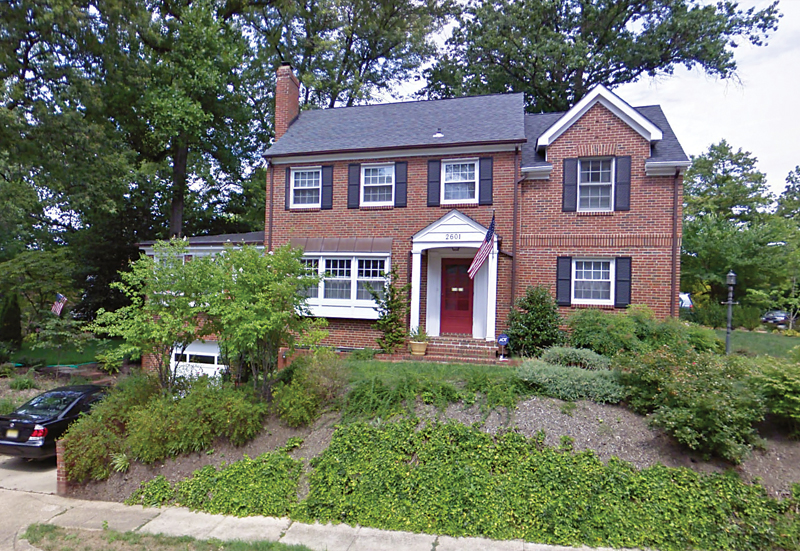 When Julie Udani and her husband were searching for their first single-family home, she brought him to Arlington Ridge to show him "what a real community looked like," she says, "with mature trees and people out walking their dogs."
Add to that, convenience and access. In the contiguous neighborhoods of Arlington Ridge and Aurora Highlands, residents live within walking distance of the Pentagon, shopping at Pentagon Row and the Fashion Centre at Pentagon City, the booming high-rises of Crystal City, a thriving "restaurant row" on South 23rd Street and two Metro stations. Jet-setters are a five-minute hop from Reagan National Airport.
With a Walk Score of 85, Aurora Highlands is considered the fourth-most-walkable neighborhood in Arlington.
Lining those pedestrian-friendly sidewalks is an eclectic blend of new and old houses, including many Cape Cods, Colonials and bungalows dating back to the 1930s and '40s. Residents who live atop "the Ridge"enjoy enviable views of Washington, D.C., and Army Navy Country Club is just around the corner.
Newt Gingrich and Al Gore both lived here once. Washington Nationals powerhouse Bryce Harper has a condo here now.
Listed on the National Register of Historic Places, Aurora Highlands draws its name from  two of the area's three original subdivisions, platted between 1896 and 1930: Addison Heights, Aurora Hills and Virginia Highlands.
Many homeowners take pride in this legacy and have chosen to move within the neighborhood, build new or rehab existing homes rather than go elsewhere.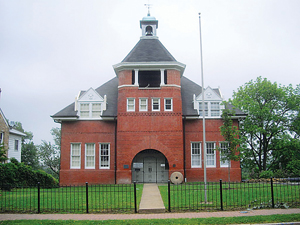 "People come here and stay," says Katie Buck, president of the Arlington Ridge Civic Association, who moved with her husband into her parents' old neighborhood home in 2009 and did an extensive renovation. "Their children stay, and their children's children stay."
A couple years ago, Wynn Coggins and her husband renovated the brick Colonial they'd purchased in 1998 near Arlington Ridge Road. "We worked with an architect to keep the look and feel of the original home but gain the extra space we needed," she says.
"We moved here for the convenience and the amenities…but have stayed because of the people," says Becky Middleton, who lives with her husband and two kids in the home they've owned since 2003. "We look out for each other, check in on each other and welcome new neighbors."
At A Glance
Average home price:
$808,716  (Aurora Hills*)
$1.13 million (Arlington Ridge Road)
Average days on market:
55 (Aurora Hills*)
113 ( Arlington Ridge Road)
Homes sold in 2012: 28
Neighborhood schools: Oakridge Elementary, Gunston Middle, Wakefield High
Closest Metro stops: Crystal City and Pentagon City
Notable landmark: Aurora Highlands is home to the Arlington Historical Museum, which is housed in the Hume School, the oldest school building in the county.
*MRIS real estate data characterizes this area as Aurora Hills.