10 Great Neighborhoods
Northern Virginia is in hot demand (the population of Arlington County alone has grown by 12 percent over the past decade), but certain neighborhoods are especially prone to scouting visits from would-be homebuyers.
Lyon Village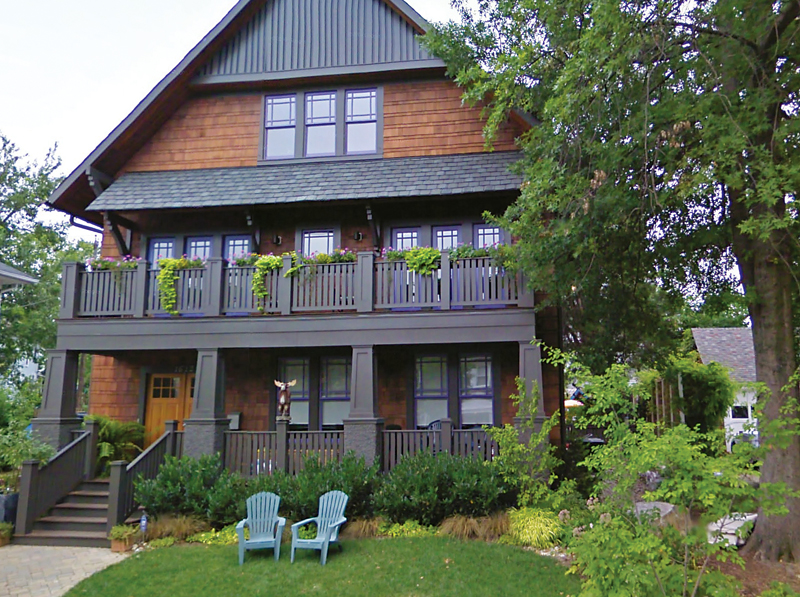 Occupying a patch of prime real estate just one block north of Clarendon, this intimate neighborhood covers all the bases on many a homebuyer's wish list. It's a mere stone's throw from the Orange Line Metro corridor with its many restaurants and shops; features kid-friendly parks and green spaces; and is powered by a network of active homeowners.
Plus, it's heaven for pedestrians. Described by one local real estate agent as a "storybook" neighborhood, Lyon Village boasts a Walk Score of 86—the third-highest of all Arlington neighborhoods, after Ballston-Virginia Square and Clarendon-Courthouse.
The local Community House, which dates to 1949, is available to residents for a range of activities. Annual events include holiday parties, an Easter egg hunt, a Fourth of July parade and a spaghetti dinner fundraiser.
The neighborhood also has some interesting lore. Listed on the National Register of Historic Places, it was developed in the 1920s by real estate mogul Frank Lyon, who purchased the former Cruit dairy farm and subdivided it.
"Here, in Washington's finest close-in suburb, are ideal homes," reads a 1920s ad for the community. "In the midst of native trees and rippling streams, beautiful parks are being provided, fully equipped for the amusement of children."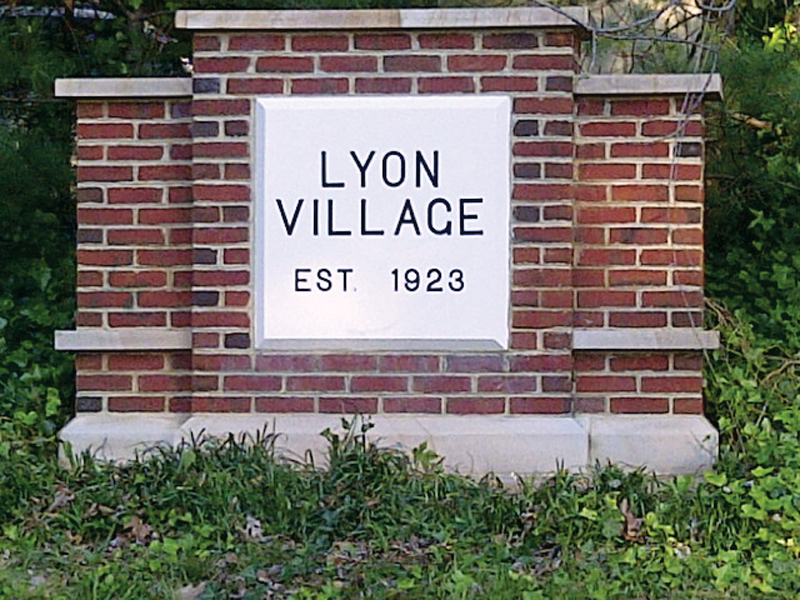 Those claims still ring true today in the village that was voted "Best Neighborhood" in our 2013 "Best of Arlington" reader survey.
"Many of Arlington's most established and popular neighborhoods like Lyon Village were developed as early-20th-century commuter suburbs," says county historic preservation planner Cynthia Liccese-Torres.
"They remain just as viable into the next century, as current residents are attracted to the very same principles and amenities that the original communities offered."
At the same time, Lyon Village, with its active, 900-household listserv, is forward-thinking in its use of 21st-century technology. After last summer's derecho storm, for example, former Lyon Village Citizens Association president H.K. Park sent out a message soliciting information from residents about power outages and downed power lines. He then layered the ensuing data onto a neighborhood map and sent it to Dominion Power, which made restoring order much easier.
"Lyon Village has always been a close-knit community where neighbors have historically looked out for one another," Park says. "[But] I didn't fully appreciate, until then, how digital tools such as an email listserv or website could turbocharge our community spirit."
At A Glance
Average home price: $1.07 million
Average days on market: 49
Homes sold in 2012: 20
Neighborhood schools: Taylor, Key Immersion, Jamestown and Arlington Science Focus Elementary; Williamsburg Middle; Washington-Lee High
Closest Metro stops: Clarendon and Courthouse
Notable landmark: In 1940, neighborhood residents sued developer Frank Lyon (and won, in a case that went to the Virginia Supreme Court) for failing to relinquish control of a community trust fund that had been created with proceeds from early lot sales and intended for community use. The two empty lots and $20,000 that Lyon paid in the court settlement were used to build the Lyon Village Community House, in 1949, on North Highland Street.