10 Great Neighborhoods
Northern Virginia is in hot demand (the population of Arlington County alone has grown by 12 percent over the past decade), but certain neighborhoods are especially prone to scouting visits from would-be homebuyers.
Country Club Hills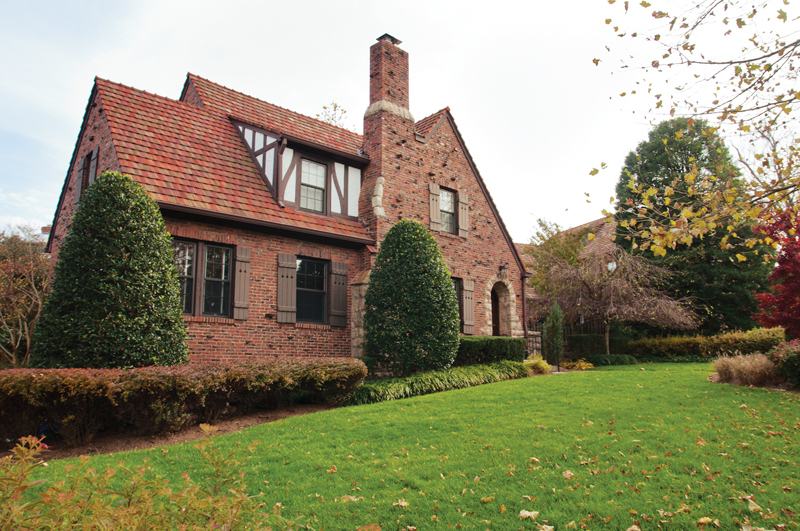 Drive past the stone entryway to Country Club Hills, and you get the immediate feeling of being in a rarefied place. The neighborhood takes its name from the adjacent Washington Golf and Country Club, a bucolic retreat that has been called "the playground of presidents."
"The name says it all," says Norm Odeneal, an agent with Keller Williams Realty in Arlington. "Exclusive, expensive and well-located."
Country Club Hills was developed from the 1920s to the 1940s on 126 acres of the former Civil War-era Grunwell estate. Archives in the Virginia Room of the Arlington Public Library indicate that the first 15 homes—built with brick and stone, variegated tile roofs, copper gutters and two-car garages, by Brumback Realty Co.—sold for an average of $20,000 in 1929. Today, the enclave's "Old Arlington" mix of English Tudor, Colonial and Spanish-style residences is interspersed with mid-century ramblers and many newly-constructed homes and additions.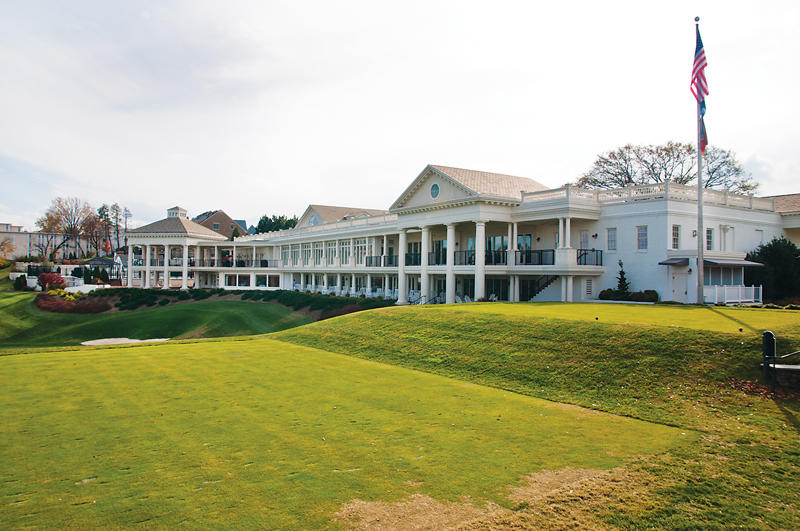 Summer traditions in the neighborhood include block parties and an annual Fourth of July parade. Not surprisingly, the country club also is a hub for social and recreational activities among residents who are members.  In 2003, the club was certified as an Audubon Cooperative Sanctuary, in recognition of its excellence in wildlife habitat preservation and environmental management.
Residents are accustomed to running into notable neighbors, including U.S. Congressman Joe Crowley (D-N.Y.), Georgetown men's basketball head coach John Thompson III, Black Entertainment Television co-founder Sheila Johnson and retired Gen. David Petraeus, all of whom reportedly live here. Nearby Yorktown High School is famous for notable alumni such as Katie Couric and former Google CEO Eric Schmidt.
"Country Club Hills seems to be the neighborhood for the 'Who's Who' of Arlington," agent Bret Brock says of the picturesque quarter, where new houses on teardown lots go for $1.8 million and up. "The pride of ownership is evident.Owners spend a lot on curb appeal, manicured landscapes and luxury details in their homes."
At A Glance
Average home price: $1.42 million
Average days on market: 202
Homes sold in 2012: 17
Neighborhood schools: Jamestown Elementary, Williamsburg Middle, Yorktown High
Notable landmark: Gulf Branch Nature Center, which sits just to the northeast, is housed in a 1920s stone bungalow that, according to local legend, was once the home of silent film star Pola Negri.